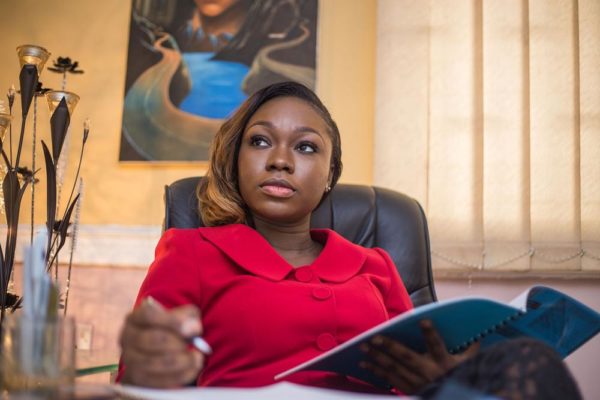 I had always heard of writer's block but never really experienced it, well not until last month. While deciding to keep an open mind on what to share with BellaNaija readers this month, I came across this very interesting and controversial quote.
"That which we obtain too easily, we esteem too lightly. It is dearness only which gives everything its value."  – Thomas Paine
The first thing that came to my mind after reading the above quote was the story of Gbemi and Kunle.
Gbemi and Kunle had grown to become best friends. This was not always the case but after working for years at the same Law firm they had clearly become inseparable. These friends from different works of life would often joke that if not for the Firm, which brought them together, their paths would have probably never crossed in life and this was true.
You see, Gbemisola Oladipupo, who was now known in the firm for her poise and enviable collection of designer shoes was never always like this. She grew up in a small town just on the outskirts of Lagos, and assisted her mother in selling fruits which was used to train her younger brother. Back then, it was believed that all funds should be used to train the male child before considering the future of a female child.
Gbemi Oladipupo was relentless in all she did, and her thirst for success led her to start a cooking business, which saw her through school.
Born without a silver spoon, she finished school with a 1st class degree, as her lecturer had warned of the hardship of getting a job with an average degree from her chosen university. She had been told that she would have to constantly struggle for positions with the best in the world, those who had gained knowledge from the white mans land.
Her 1st class degree opened doors for her and she started her career with XoXo Law Firm. Her history and ambition, remained her driving force as she made her way up the cooperate ladder.
Gbemi is respected by all at the firm, not just for her knowledge, or hard work, but also her humility despite being a director. The firm is now on a quest to find its new chairman, as the acting chairman is about to resign and Gbemi has been chosen as a candidate for the biggest position at the firm.
Kunle Smarts is from a rich family, being the only son of very wealthy parents, he has never had to struggle for anything. Kunle who is known for his charm and charisma really does not have to work although he does. His family name is known all over the country for the wealth and connections they possess. Kunle has access to the biggest cars and planes in the world. He loves his social life, as this was a huge part of his growing up.
Kunle is a Law graduate from a University in the UK and has been called to bar in Nigeria. Although he did not start at the grass root level in the firm like Gbemi, he is currently a Director after just 2 years at the firm.
Kunle is the son of the CEO of XoXo Law Firm. Although he held no official position till 2 years ago, he grew up around the company, its staff and understands the vision and principles that govern the Firm.
Kunle who is very close to his father understands how much his father cherishes the Firm.
Being the only child of his parents, His father expects that Kunle will carry on the family legacy and so Kunle is now a candidate for the role of a Chairman at XoXo Law Firm.
Who do you think will value the role more, Gbemi or Kunle?
The first name that comes to mind is Gbemi, we often relate struggle with value and expect that anyone who works hard to attain a certain level of success surely value it. It is said that achieving a thing after struggling for it gives us pride, purpose and passion to achieve more.
But does that take away the value placed on experiences, commodities or goals that are attained without struggle? I know a lot of people like to call it favour. If we experience favour before a struggle does it reduce the value attached to that goal or item? E.g. receiving a car as a gift
Is it fair to say that Kunle will place no value on that role if appointed as the new chairman, because he is from a privileged background and never really had to struggle to be a part of the company's success story?
Sometimes love, happiness, peace, family, laughter and even money come to us freely. Does that mean we do not value these things? Or we value them less than the houses we live in or the 1 million Naira table tickets paid to attend events nowadays
I know of people who spent years saving to buy a particular commodity and after a year of having that commodity they've either lost it, or lost the love that was once attached to owing that thing. Have you ever paid so much for something? Made a fuss about it to everyone only to get home and lose interest in that very item? I sure have!
I also have gifts as little as a necklace from my secondary school days that are stowed in a safe place just because I value them greatly and can't afford to lose them.
Although I believe that it really depends on the person and the commodity or experience whose value is being considered, the quote by Thomas Payne is highly debatable.
I have so many days in traffic where I think to myself "what are we all struggling for?". Maybe we achieve the most precious things of our life without even struggling for it.
But then again if you know me well you know how much I believe in working hard to attain success and not having it handed to you. I must apologise but for this article I have found it extremely difficult to pick a side.
So I ask, do we really only value that which we struggle for?