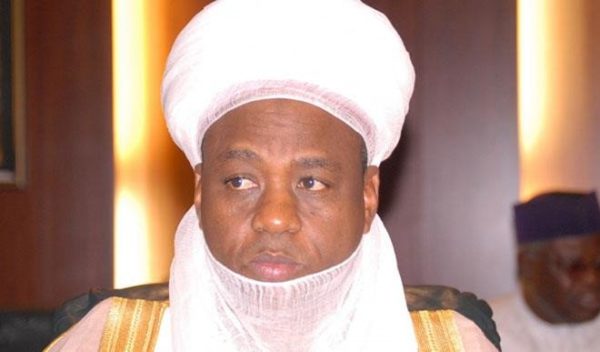 The Sultan of Sokoto, Alhaji Muhammad Sa'ad Abubakar III, yesterday advised Nigerians to stop attributing religion to anything negative.
According to THISDAY, the monarch was speaking during a dinner organised for religious leaders, security agencies and media practitioners in his palace in Sokoto.
"If criminals are doing bad things, they are criminals and they can be found anywhere in any religion and tribe. Therefore don't add religious or tribal toga to any act of terrorism.

Fulani men are only after their cattle not after any government or its policies and programmes. How can they carry weapons, to go and do what with it?," he said.
The Sultan also said that Muslims feel more marginalised in the country but are not complaining.
"When there is a vacant position and a Hausa man is appointed, we called it 'Northernisation' and when a Muslim leader visit an Islamic country we say he is trying to Islamise Nigeria.

In fact, there are many people from other religion and tribes occupying other offices and we witness many Christian leaders who have visited Christian countries but nobody said they were planning to 'Christianise' the country," he said.
He said Nigeria is a beautiful country and its people love one another, adding that leaders, particularly elites should desist from inciting innocent people against their neighbours. According to him, the elites are responsible for the challenges bedeviling the country.
"Whenever one loses power, he creates problem, and the masses are always at the receiving end," he said.
He called on Nigerians to pray for peace, unity, prosperity and for the leaders.
The Sultan also challenged the political leadership to ensure justice for all, saying without justice no society would survive.
He added that a symposium on religious harmony would be organised and that a stakeholders' meeting would be conducted every six months.