Do You Agree? Nigezie Lists the Top 10 Nigerian Rappers of ALL TIME!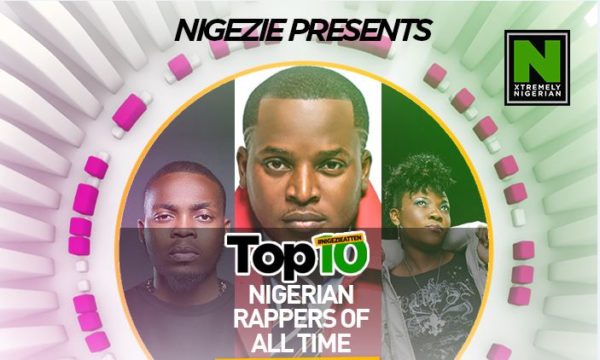 It's always tricky to put together a list of the best people in any thing because your standards may not necessarily reflect the standards of another person.
Either way, Nigezie has given it a shot and the music station has put together a list of the top 10 Nigerian rappers of all time.
According to them,
"The evolution of rap music in Nigeria has seen major input from the contributions of indigenous rappers like Dagrin, Olamide and Illbliss who have raised the bar in the rap game as well as being able to successfully commercialize the rap game. And we have also got the hardcore lyricists led by Mode9ine who have set their eyes on global rap standards and have had to rely less on the infusion of the Nigerian local tongue or culture. Over the years, there has been several arguments about which Nigerian Rapper is the greatest and on the Nigezie AT ten Series, we put to bed one of the most controversial music industry topics of all time. Taking into account the influence and impact of Nigerian rap artistes on the music industry, We present to you In no particular order, the top 10 Nigerian Rappers of all time."
See their top ten rappers of all time below:
Eldee
Ice Prince
M.I Abaga
Modenine
Vector
Phyno
Olamide
Bouqui
Ruggedman
Dagrin
Is your favourite rapper on the list?
Watch them talk about the list below.