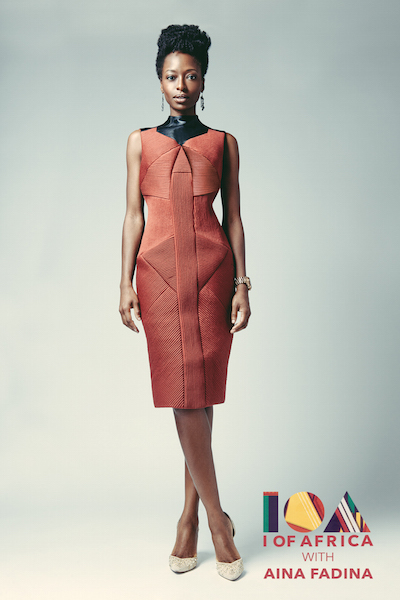 Entrepreneur, international high fashion model and creative director, Aina Fadina is the creator and host of  "I OF AFRICA".
Born in Lagos and raised in the Unites States, Aina cultivates the diverse narratives and counter narratives of Africa, and distills them through her evocative storytelling into a compelling web series for a global audience.
"I OF AFRICA" is an original multimedia web series about Africa, Africans and those captivated by its allure.
Founded in 2013, the series presents global cultural dialogues and stories that celebrate individualism and innovative thinkers and doers inspired by the continent. "I OF AFRICA" captures and celebrates the interplay between the continent and the world at large.
In each episode, Aina explores and engages the stories of Africans and friends of Africa, on the continent and in the Diaspora, showcasing the resourcefulness across industries, from fashion and business to music and film to culture and art.
In the first two seasons, the show laid the platform for its mission, featuring an exciting collection of 13 episodes, shot in Lagos, NYC, and London.
In season 3, "I OF AFRICA" features episodes filmed in Lagos, NYC, Cape Town, Paris, and London. This season features Mimi Plange, Laolu Senbanjo, Blitz The Ambassador, Seun Kuti, Marcus Samuelson, and the creative team behind Eclipsed.
Watch Aina Fadina talk about her passion behind the show below.