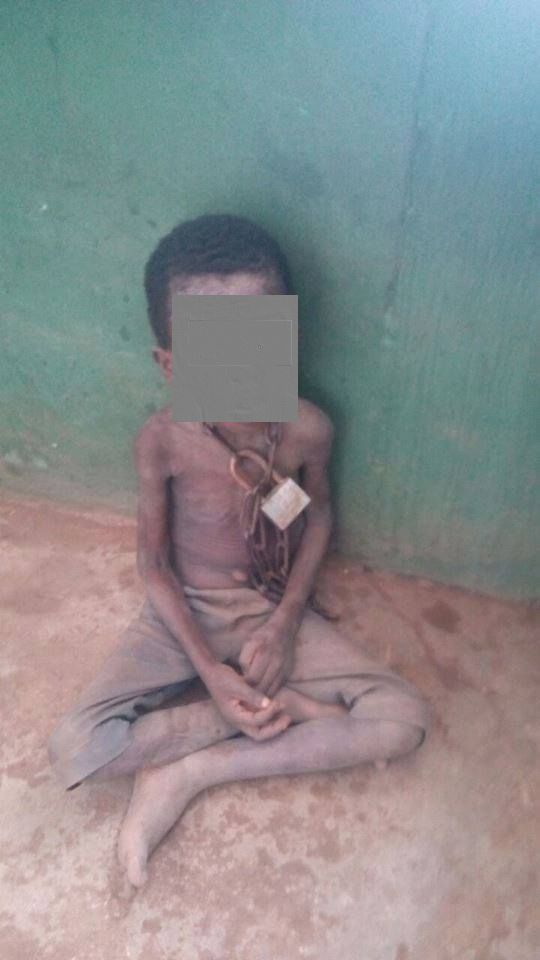 The Nigeria Security and Civil Defence Corps (NSCDC) has rescued a boy, Korede Taiwo, 9 who was chained for weeks at the Key of Joy Parish of the Celestial Church of Christ in Ajiwo, Ogun state.
A statement on their Facebook page said that the boy was rescued at about 10:30AM on Friday.
The case has since been transferred to the appropriate authorities for further investigation, the statement said.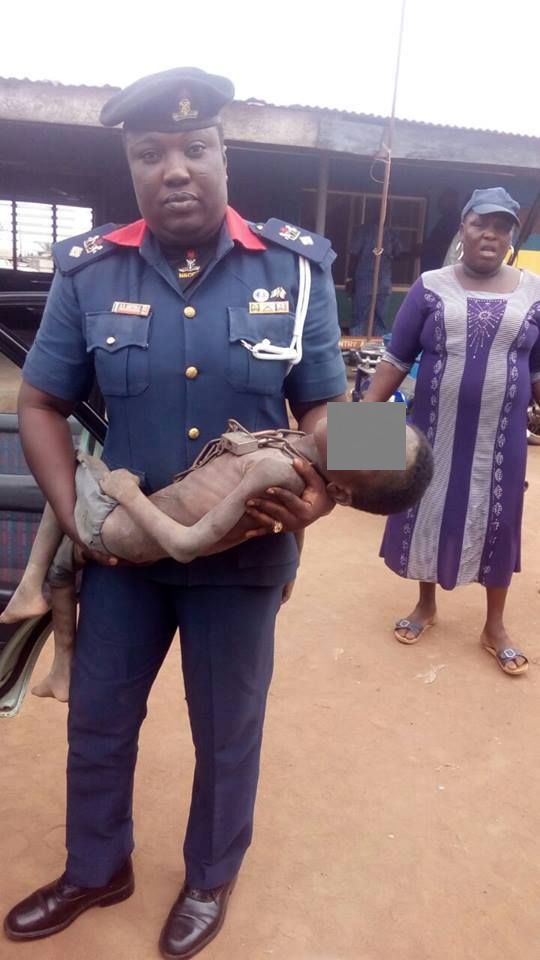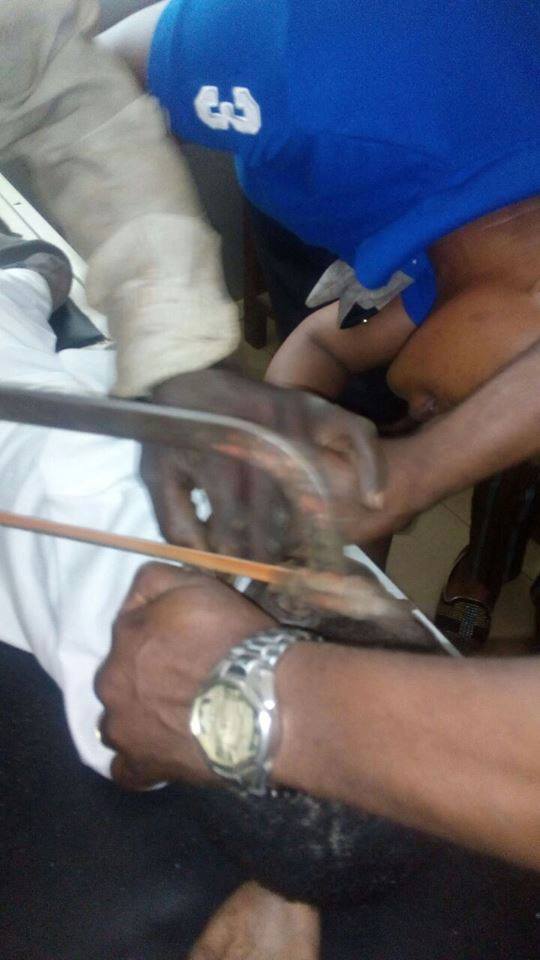 UPDATE
The NSCDC has released further statement as to how the boy was rescued.
The statement on their Facebook page stated that the boy was chained because he repeatedly stole (soup) from his step mother. The step-mother, Kehinde reported to his father, Taiwo Francis, a Pastor in the church. Francis reportedly chained the boy to a log of wood inside a room within the church premises.
The statement added NSCDC officials patrolling the area were informed by a resident that a boy is being held in chains in the church. They moved in following the tip-off.
"The boy was tired and pail, he was not able to talk when we rescued him. On getting to the church there was serious resistance by members, led by the pastor's wife Kehinde. (Our officers) were able to force their way into the church premises. The boy was actually under lock and key. They quickly took him to the office for necessary entries and documentation and proceeded to the General Hospital, Ota," the statement added.
Doctors say he is responding to treatment. Kehinde has been arrested and the boy's father is currently on the run.
Photo Credit: NSCDC