13 Years after…Black Eyed Peas are releasing a Star-Studded Remix for Hit Song "Where Is The Love?"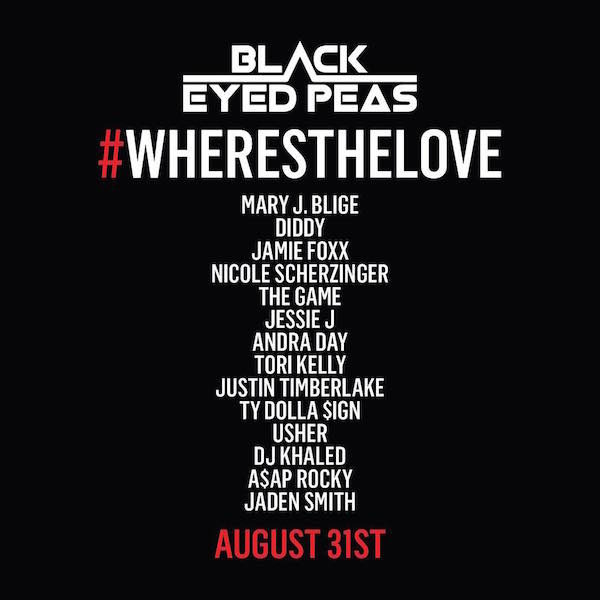 It's been 13 years since the Black Eyed Peas asked the powerful question 'Where Is The Love?' and now in 2016 they are asking the same question, with help from Usher, Mary J. Blige, Diddy, Jamie Foxx, Nicole Scherzinger, The Game, Jessie J, Andra Day, Tori Kelly, Ty Dolla $ign, DJ Khaled, A$AP Rocky, and Jaden Smith.
Yesterday on Instagram, leader will.i.am announced that the mysterious project (likely a remake of the 2003 hit) will be unveiled today.
Are you excited?