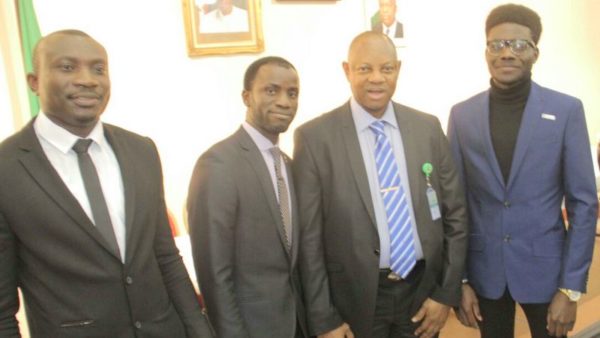 Three of the ex-agitators of the Niger Delta under the Presidential Amnesty Programme have graduated from universities in the United Kingdom with First Class degrees, PREMIUM TIMES reports.
Eighteen others also graduated with Second Class Upper (2:1) in Law, Criminology, Accounting, Computer Science and Health and Social Care from the University of Bedfordshire.
This is contained in a statement by the Media and Communications Consultant of the Amnesty Office, Owei Lakemfa.
The statement said that Lucky Azibanagein graduated with first class in Mechanical Engineering and Robotic system from the University of Liverpool. Nicholas Goodness and Terubein Fawei graduated from the University of Bedfordshire and both of them finished with first class honours in Public Relations, Telecommunication, and Networking Engineering respectively.
Lakemfa added that  a total of 144 students of the Amnesty Programme successfully completed various academic programmes in 17 UK universities.
The statement said that the Special Adviser to the President on Niger Delta, and the Coordinator of the Presidential Amnesty Programme, Brig.  Gen. Paul Boroh, commended President Muhammadu Buhari for his commitment to human capital development in the Niger Delta.
He made the comment at an event organised by the Nigerian High Commission in the UK, on Friday.
Boroh also called on other militants such as the Niger Delta Avengers to emulate the militants who "laid down their arms to embrace education that can make them indispensable to the world".