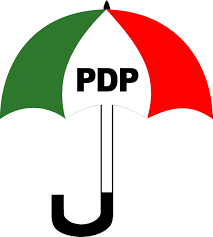 The Federal High Court, Abuja, has barred the Peoples Democratic Party (PDP) from holding its planned National Convention on August 17, in Port Harcourt, pending hearing and determination of the substantive suit filed Senator Ali Modu Sheriff.
Justice Okon Abang also barred the PDP from presenting and electing candidates as National Officers of the party.
The court gave the ruling in a motion on notice filed by the factional national chairman of the party, Ali Modu Sheriff, against the convention.
Justice Abang further restrained the Independent National Electoral Commission (INEC) from monitoring any convention pending the determination of the substantive suit.
Furthermore, the court ordered the Inspector General of Police to enforce the order against the planned convention.
Besides, the judge directed Sheriff to obtain Form 48, so as to commit anybody or group who may disobey the order.
Abang took his fit at Justice Ibrahim Watila of the Port Harcourt Division of the court for dabbling into the PDP matter in spite of the pending one in Abuja.
He said that the Port Harcourt division would have done well if it had referred the suit instituted by Senator Ben Obi instead of assuming jurisdiction.
Apparently furious with the conflicting decisions of the two courts; Abang said the Port Harcourt division has set a stage for legal combatants to determine which legal decisions to be obeyed.
"This division is strongly with Port Harcourt on jurisdiction, but the Port Harcourt division should not have assumed jurisdiction because the Supreme Court has made it clear that when a situation like this arise, a judge should confer with the CJ.

Let me make it clear that Port Harcourt division cannot overrule me; any party who disobeys my decision should have himself to blame," Abang warned.
He adjourned to September 7, for hearing of the substantive suit.