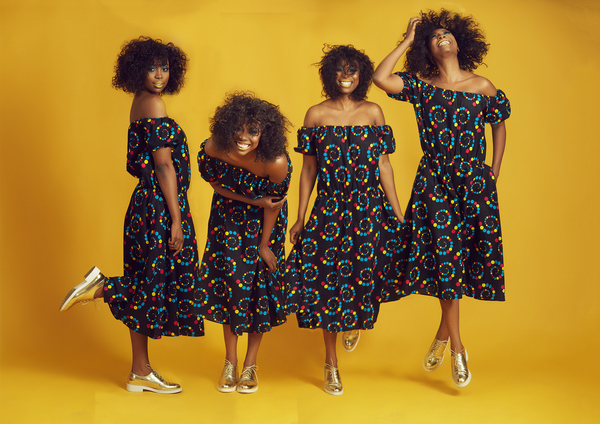 Iconola wants every woman to feel beautiful.
Today, BN Style was presented with the Nigerian womenswear brand's #BeBeautiful 2016 campaign.
Media personality and actress Bolanle Olukanni stars as the model for this campaign.
Styled by celeb stylist MsModish, Bolanle is seen wearing colourful and vibrant dresses from the ready-to-wear design label, while looking pretty.
A rep for the brand, says "Bolanle Olukanni is an ideal representative for the campaign. With #BeBeautiful, she is effortless, her smile is both compelling and irresistible, and her beauty also comes from within.
Bolanle's indelible personality, also crystallized the big idea behind the #BeBeautiful campaign, which says women can be themselves, all while being beautiful in Iconola clothes."
Watch a behind-the-scenes video

Credits
Model: Bolanle Olukanni
Creative direction: Iconola Brand | Fierce & Modish
Styling: MsModish for Fierce & Modish
Make-up: Doranne Beauty
Hairstyling: Vavavoom
Photography: Jerrie Rotimi
The photoshoot was at LaahStudios, with accesories by Brand2Glam Accessories