"I don't want her to think it is normal to have her picture in newspapers" – Chimamanda Adichie on Motherhood, #BlackLivesMatter & More | Watch
Author Chimamanda Adichie is back in the limelight after taking a couple of months for the birth of her daughter.
In an interview with UK's Channel 4 News, Chimamanda Ngozi Adichie talks about racism in America and the UK, feminism, Black Lives Matter movement, motherhood, the Bring Back Our Girls movement, the American elections, and more.
For the interview she looked gorgeous in a yellow and black dress from Nigerian fashion brand Gozel Green.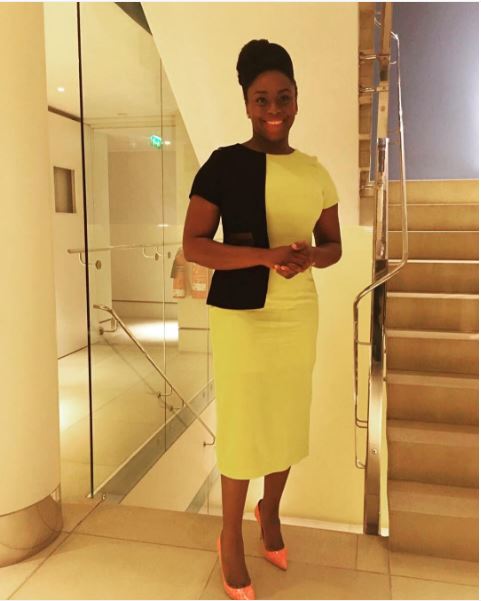 See excerpts below.
On her next book: I am a very superstitious Igbo woman. I don't like to say such things.
On her pregnancy being a secret: I wanted my pregnancy to be something I shared with the people I love, with the people who know me. There is a kind of pregnancy as a trendy thing that I find very uncomfortable with, and I deeply dislike expressions like 'baby bump'. I find it very irritating. It was a very deeply introspective time, thinking about (how) my life is going to change forever and the enormousness of bringing a baby into the world. It was a sacred time for me and I wanted to share it with the people I love.
On keeping her daughter away from the limelight: I want her to be normal and ordinary. I don't want her to think it is normal to have her picture in newspapers, because it is not. Just because of your mother happens to write and sometimes have her pictures in the newspapers, doesn't mean you get to.
On racism: When I was promoting Americanah (in the UK), I have people asking me "isn't racism too much in America, just terrible?" And I want to ask them, "Have you looked in your backyard?" I think racism is a very much a problem in this country.
Watch the interview below.