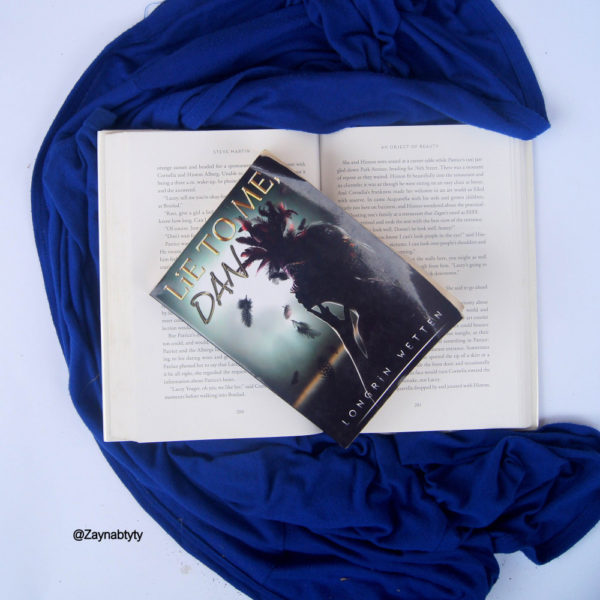 Lie To me, Dan by Longrin Wetten is brilliantly written; it captures almost perfectly, the activities in a regular Nigerian university and transforms it into a beautiful romance story embedded with strong morals.
The author describes Saro Wiwa University with so much detail, it feels very familiar to the Nigerian University we can all relate to.
The main character Marilyn is a strong willed, innocent young girl that'll serve as a role model for many young female adults. She represents the faithful friend that can literally die to prove her loyalty. Marilyn is everything good and she shows that innocence and courage can work hand in hand.
Daniel on the other hand, is sadly, a character that represents the lifestyle majority our young male adults want so badly. At first, he appears to be a little over confident in his ability to get whoever he desires but when his charms fail him, a new side to him emerges; a bittersweet mixture of danger, mystery and love. The handsome, confident and intelligent play boy is far from who we think he is.
A character not to miss would be Professor Zhasa. He shows what it truly means to be a father; to love, nurture and hold onto your children without holding on too tightly. Not only is he his daughter's mentor, he's also a friend who helps her see and learn valuable lessons from every situation she encounters.
One of the strong reasons to love Longrin Wetten lies in his ability to pass on strong morals values from 80% of the characters in this novel. He beautifully weaves the idea behind African folklore into the patterns of Western romance stories to birth this thrilling yet educative piece. His love for detailed story telling makes his characters so real, you can almost touch them and it transports you right into world of Saro Wiwa University.
A recommended read for everyone who loves a good story.
****
About the Author
Longrin Wetten is a network engineer by day and a storyteller all the time. He was born in Jos, Plateau State, Nigeria, on the 5th of May, 1978. He holds a B. Eng Degree in Computer Engineering from the Federal University of Technology, Minna, Nigeria.
His passion for storytelling was first expressed before he was ten, when he used to share the exciting stories he had read in comic books and seen in movies with his friends.
He loves reading, learning, thinking, listening to music, watching movies and has a strong passion for human expressions in science and technology, history and art.
He is a founding member of Penthusia, an elite group of modern day writing/storytelling enthusiasts; and Penthusia Media Ltd, the business arm of Penthusia. Lie to Me, Dan is his first novel.
He currently lives in Benin City, Nigeria.
Twitter: https://twitter.com/lawngreene
Facebook: https://web.facebook.com/Longrin-Wetten-460438944023162/?fref=ts
****
Majemite Wategire is an eccentric lover of life. From creative writing to teaching sign language, being a social media manager and making yummy smoothies, she knows she can excellently harness and master all of her creative abilities.