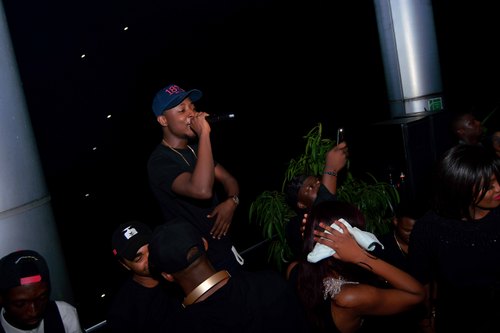 Sure does seem like Grill at the Pent Day Party is the best thing to happen to the Portharcourt party scene? Judging by the massive turnout of cool kids, socialites, etc, coupled with the smiles on their faces at each one, you can't be far from the truth, that it's really the best thing to happen in the Garden City.
It was all the All Black Edition and the first of its kind to be held in the city, taking place at the Sky Bar, Genesis Mall.
Dressed in different shades of black, also with the customized GATP Glow sticks adding colour to the evening , party lovers in the Garden City were in for an exclusive treat like never before . However, what heightened the euphoria of the day the more , was the special guest appearance of EME music act and R&B sensation, Shaydee, who thrilled the guests and had the ladies chorusing his songs word for word such as Won Gbo Mi, High and more.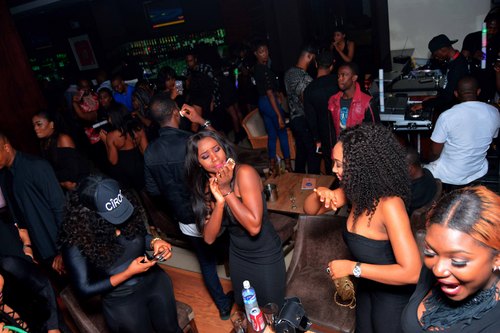 On hand to set the roof on fire with sizzling tunes were the duo of Port Harcourt's finest music men, DJs Loop and Slik.
Reliving the experience on the night, Nimi had this to say,
"There is just a feel you derive from parting on the rooftop! It makes you feel like you're on top of the world- gives a different kind of vibe. I'm a die-hard fan of GATP Rooftop Parties, unfortunately it's just once a month down here. Notwithstanding it's one Sunday I look forward to every month.
Grill at the Pent Port Harcourt takes place on the 3rd Sunday of the month with the next edition to hold on August 21, 2016.Powered by Ciroc
Powered by Ciroc ultra-premium vodka, Grill at the Pent is brought to you courtesy of BankHead Entertainment.
Partner- Tag Team Entertainment.
Media partners include – Bella Naija, 360Nobs, Style Vitae, YNaija, Ono Bello, Trace Urban, Olisa TV, Notjustok.com, The September Standard, HeadphonesandMicPR, and City People.
Instagram/ Twitter: @thegrillatdpent @BankheadEntertainment @CirocNigeria @gatp_phcity
Search the Hashtags #GATP #CirocLifeNGR #BankheadParties
Drink and Celebrate Life Responsibly with Ciroc Ultra Premium Vodka
Check out all the fun photos here: