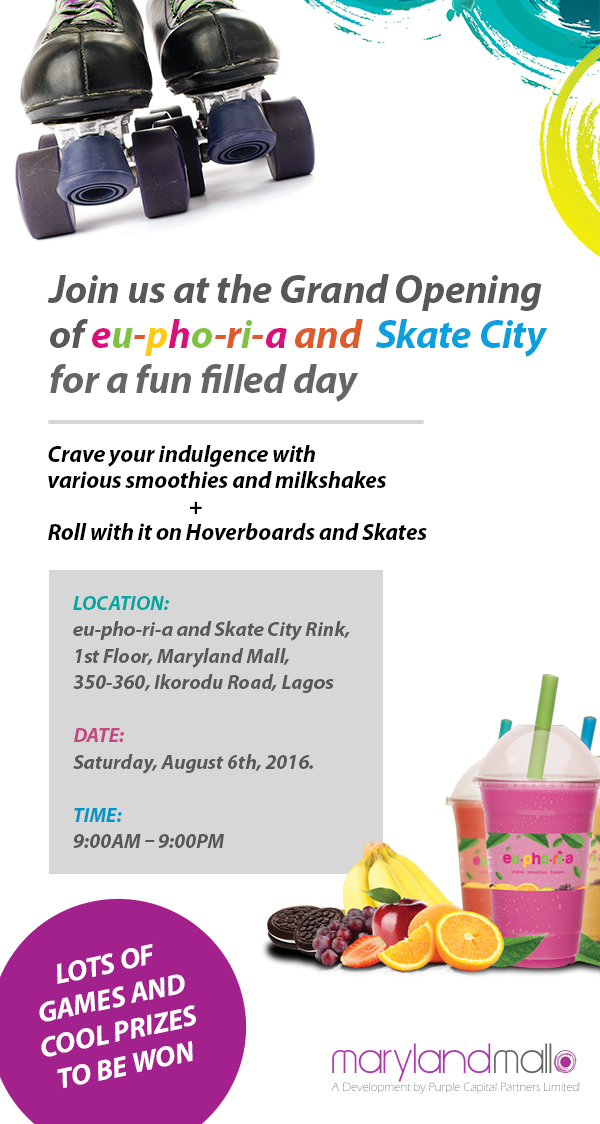 The city of Lagos is poised to welcome two brand new additions to its thriving entertainment and lifestyle culture.
Eu-ph-o-ria Smoothies and Skate City – two new lifestyle and entertainment brands – will open their doors to fun seekers and healthy eating aficionados this weekend.
Located within the new Maryland Mall aka 'The Black Box', Eu-ph-o-ria Smoothies and Skate City is set to be a hit with families and folks visiting the new shopping mall, from all indications.
So, P-L-E-A-S-E come crave your indulgence for healthy liquids at "Eu-ph-o-ria Smoothies".
Once again, the Grand Opening of these flagship stores is this Saturday. See details below:
Date: Saturday, August 6th 2016
Time: 9AM to 9PM
Venue: 1st floor, Maryland Mall 350/360 Ikorodu Road Maryland Ikeja
Come have fun with the entire family!
__________________________________________________________________________
Sponsored Content