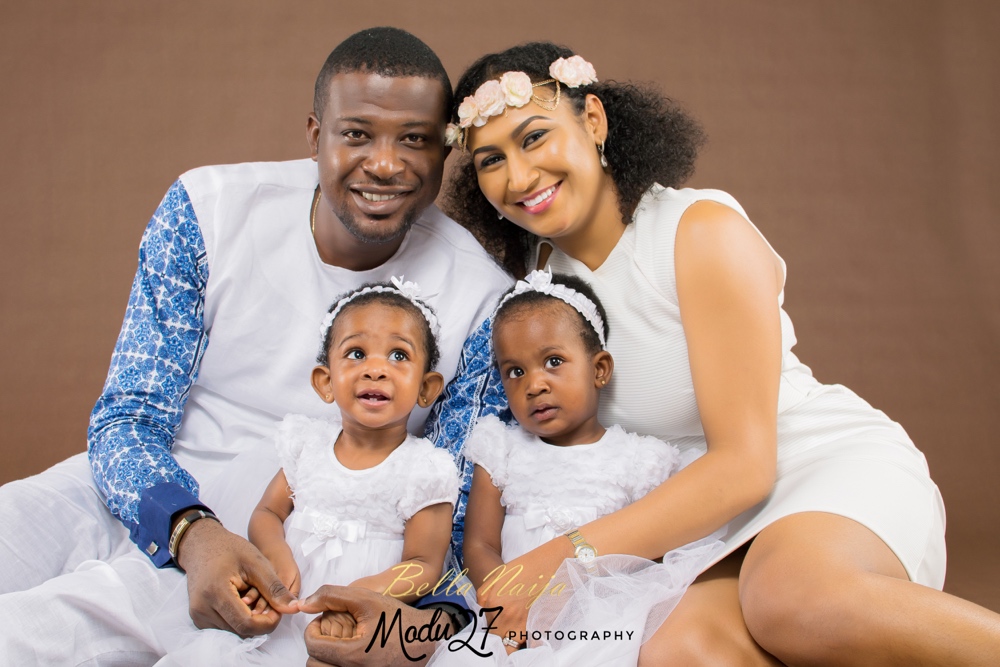 TV show actress Olayinka Ademo and her husband Rotimi celebrated the first birthday of their twin daughters with this lovely photoshoot by Modu27photography. The cute little girls; Olivia and Maia, were photographed in 4 outfits for the creative photoshoot session with their parents as well. Here's what the photographer told us;
Do you remember the beautiful lady we all grew up watching on the popular TV show "Nnenna and Friends," Olayinka Ademo? Then imagine our joy and excitement when this TV beauty contacted us to capture timeless images of her twin angels. Yes she is a beautiful mummy now!

We had so much fun with Olivia Tenioluwa and Maia Taraoluwa (Parents and these beautiful names, leave some for us o). They were amazing, playful and the bond between twins is something words cannot capture but we tried to tell of God's amazing gifts through the lenses. We love you both and hope mummy is not stressing you both too much.
The photoshoot was complete with popular BN Living Trends, a cake smashing session and a statistics board for the pretty little girls.
See the Adorable Photos
Parents: Rotimi Ademo | @rotimi_ross, Olayinka Ademo | @olayinka_nnenna
Photographer: Modu27photography | @Modu27photography