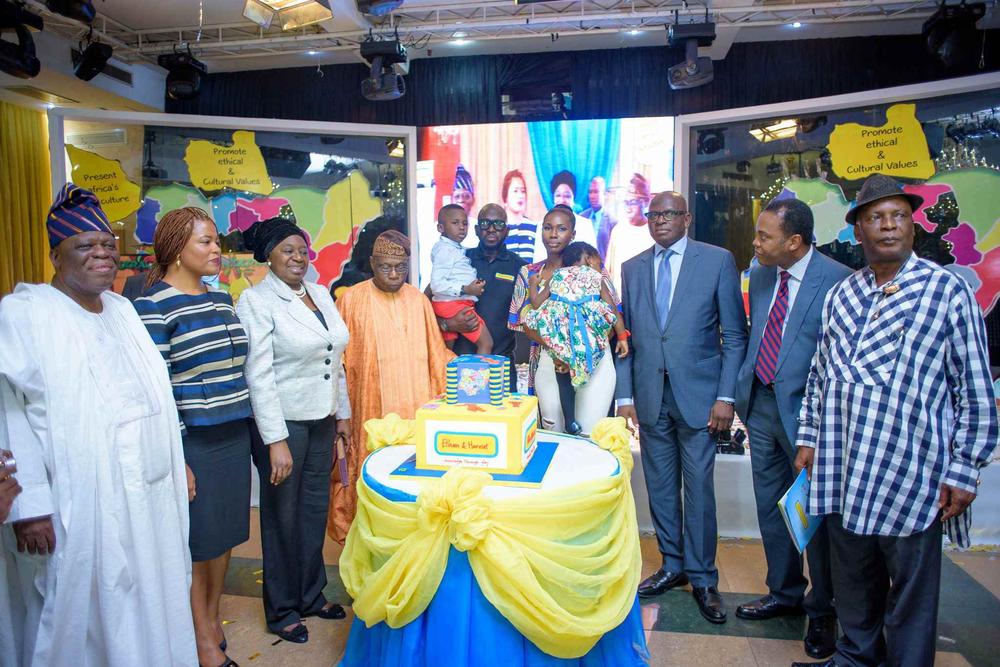 Ethan & Harriet is an indigenous company championing the promotion and preservation of African culture through educational toys and games they manufacture, designed to teach Nigerian and by extension African history.
The official product and initiative launch held on Thursday, August 25, 2016 at Oriental Hotel, Victoria Island, Lagos.
The strictly-by-invitation event saw a lot of stakeholders in the Nigerian government and educational sector coming together to celebrate the innovative development.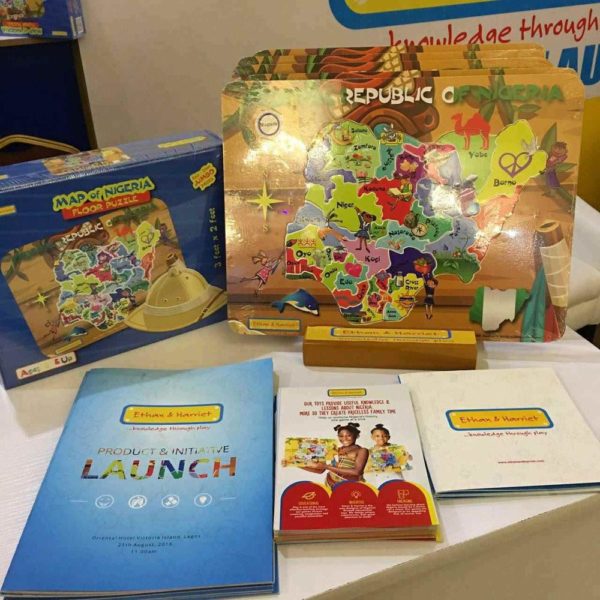 Ethan & Harriet creates interactive educational toys and officially launched their Nigeria-themed puzzles for children and adults.
The puzzles launched include the 'Lift n Learn Magnetic Puzzle', a jigsaw puzzle that makes geography fun for children and the 'Family Floor Nigeria Puzzle', a hands-on game that children and adults can use to explore Nigeria.
The event was interesting and fun with a lot of dignitaries in attendance.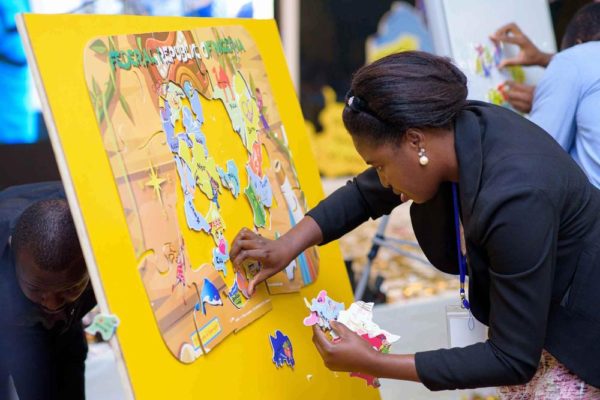 An interesting part of the Ethan & Harriet product launch was when four volunteers were asked to rearrange the jigsaw puzzles of the map of Nigeria. None of the volunteers could successfully complete the puzzle before the time allotted, which further buttresses the point Ethan & Harriet is trying to make — that we need to be more conversant with our history.
Former President, Chief Olusegun Obasanjo, Special Guest of Honour at the event applauded Ethan & Harriet Company for developing learning tools that will expose Nigerians across social status and background to the country's cultural values and heritage.
The company also launched their social impact initiative tagged 'Ethan & Harriet Pals', which is meant to impact educationally disadvantaged children in the society.
Speaking at the product launch in Lagos on Thursday, the former President, commended the Ethan & Harriet founder/CEO, Bunmi Williams for rejigging cultural transmission to younger generation in a creative manner, adding that even adults will benefit from the new products launched.
In her speech, Bunmi said she was inspired to create the puzzles to preserve Nigeria's heritage.
"Our national and cultural heritage is our responsibility to preserve and promote. No one else can do it for us but ourselves. We need to focus our minds on Nigeria and Africa, steering up an interest in the knowledge of our country and building ourselves with strong personal identities. Only those that truly care about this nation can change Nigeria. But you cannot care about a thing you know nothing about. Ethan & Harriet was founded to bridge the gap and reconnect our children with their heritage," she said.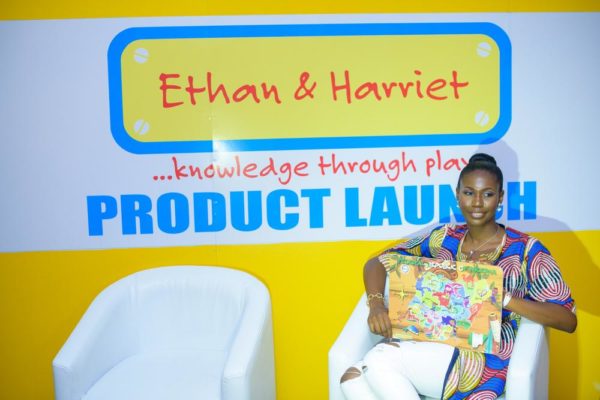 Product reviewer, Donald Duke, who also lamented the relegation of history in schools said the product was a good one.
On his part, Donald Duke, former Governor of Cross River State said that Ethan & Harriet's vision will reignite the cultural acumen of most Nigerian and Africans at large.
"How come, people who stayed and studied abroad all their life, without any knowledge about Nigeria, are usually interested in coming back to lead the people. You do not know anything about the people, culture and values. Now, we have an intervention in the products Ethan & Harriet are launching today; let us make use of them, even adults are not left behind, because only few can identify the States in the map and their capitals. Because there is a problem with the way and manner our culture and heritage are dying, now, the opportunity has come to resuscitate them," he urged Nigerians to embrace the products. "This is noble and really worthy of our entire support," he said.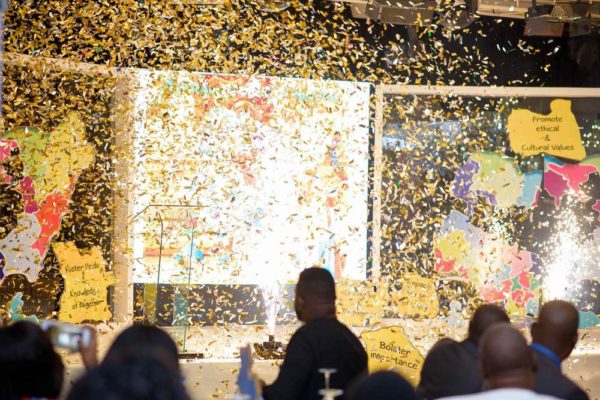 Also speaking, Erelu Olusola Obada, former deputy governor of Osun State and erstwhile minister of State for Defence, scored the Ethan and Harriet 'Lift n Learn Magnetic Puzzle' and 'Family Floor Nigeria Puzzle' high and said that it was relevant in today's society for knowledge sharing.
The Ethan & Harriet Founder/CEO said,
"We have spotted a disconnect between many Africans and their heritage and a lack of knowledge as it pertains to African history being passed on to children. Ethan & Harriet intends to bridge this gap by educating children through toys, which would in turn impart knowledge about African history in an engaging and appealing manner".
She said, from Nigerian to broader African context, they aim to promote education and knowledge about the rich culture, history and heritage.
"It is not by chance that Ethan & Harriet's flagship products are puzzles. It is strategic. We want children to first of all know who they are – give them the basis, that foundation. Before we then open their minds to other rich aspects of our history and cultural heritage which would be embodied by our other products. This is the beginning of a long journey that would never end because the history of Nigeria and Africa would never end."
On the Ethan & Harriet Pals Initiative, a Corporate Social Responsibility initiative, she explained, "We have developed this initiative with the sole aim to providing resources to foster healthier and conducive learning environments for students across the nation. Through this, we hope to change lives, because we know that education empowers children".
She added that the Initiative was set up because of their commitment to education and social development. By giving students improved educational settings, we will help stimulate their learning interest, hence, keeping them in school.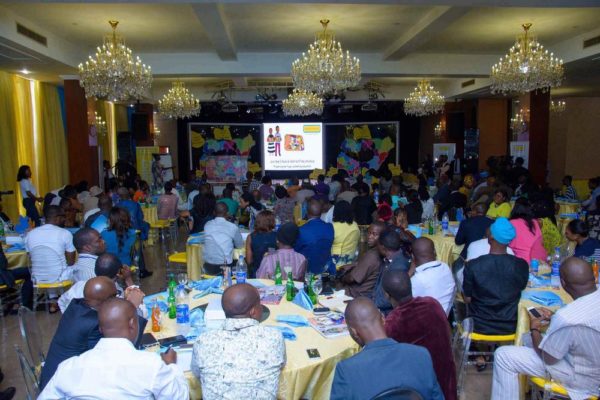 In attendance to launch Ethan & Harriet's 'Lift n Learn Magnetic Puzzle' and 'Family Floor Nigeria Puzzle' were former President of Nigeria, Chief Olusegun Obasanjo; former governor of Cross River State, Donald Duke; former deputy governor of Lagos state, Sarah Sosan; fashion icon, Abba Folawiyo; Barclays Ayakoroma who represented Lai Mohammed, Minister for Information, Chief S.K Onafowokan, former president of the Lagos State Chamber of Commerce and Industries, Erelu Olusola Obada, former deputy governor of Osun State and erstwhile minister of State for Defence; Ronke Soyombo, director-general, Office of Education Quality Assurance, Lagos State Ministry of Education, Dr Femi Ogunsanya, President, Association of Private Educators in Nigeria (APEN) and many others that all endorsed the puzzles at the event.
Ambience…
Blue Carpet Ready…
Inside Shots…
The Unveiling…
Serving up some Indigenous Entertainment..
Solving the Puzzle…
Cake Time…
More Photos…
For more information about the company and products, please visit www.ethanandharriet.com or call 0809 025 7777
Follow us on:
Instagram: @ethanandharriet
Facebook: @ethanandharriet
Twitter: @ethanandharriet
____________________________________________________________
Sponsored Content