MTN Foundation Set to Award 29 Graduating Students with a MUSON Diploma in Music | Friday, September 16th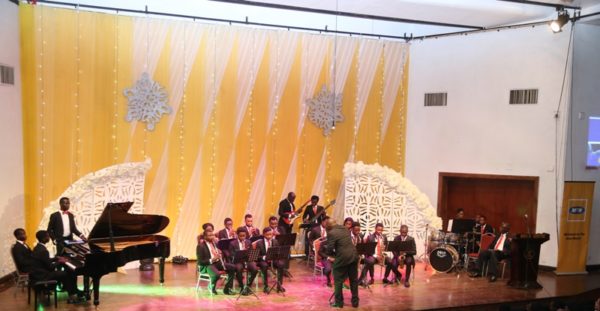 29 students trained under MTN Foundation-MUSON Music Scholars Programme are set to graduate from the renowned musical institution come Friday, September 16, 2016. The graduands, who would be performing at the Agip Recital Hall of the MUSON Centre on September 15 & 16th 2016, will be graduating with the highly coveted Diploma in Music certification.
The 29 graduating scholars are the ninth set of beneficiaries of the MTN Foundation's (MTNF) music scholarship programme. The scholarship programme, which is in its 9th year, was instituted to provide indigent students with talent in music, an opportunity to acquire qualitative music education.
While a concert will hold today, Thursday, September 15th, the graduation ceremony will hold on Friday, September 16th.
The concert will attract people and music lovers from all walks of life as graduating students are expected to showcase their expertise in playing different musical instruments such as saxophone, piano, talking drum, trumpet and double bass.
Since the inception of this project, MTNF has sponsored over 200 students who have a flair for music, to acquire a MUSON diploma in music. This programme is part of the Foundation's sustainability efforts in grooming musical talents in Nigeria.
_______________________________________________________________
Sponsored Content