So, in continuation of Ono's Diary at London Fashion Week September (LFW) Spring/Summer 2017, here's some fabulous-ness from Ono Bello on Day 3 and 4!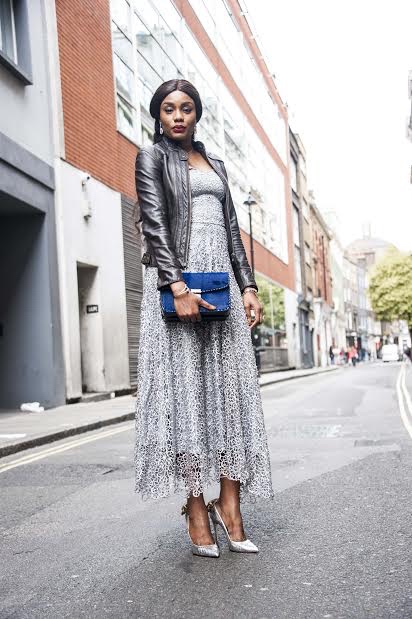 Day 3 at London Fashion Week
On Sunday I attended presentations and runway showcases from Malone Souliers, Mary Katrantzou and David Koma.
I am wearing a custom-made lace sweetheart neckline dress by Lanre DaSilva Ajayi, the fabric is from Kwamuhle Fabrics paired with a silver pumps and a dark blue chain handbag by Nigerian brand Ahme Couture and a vintage brown leather jacket.
See her more photos of her looks from Day 3 below
Day 4 at London Fashion Week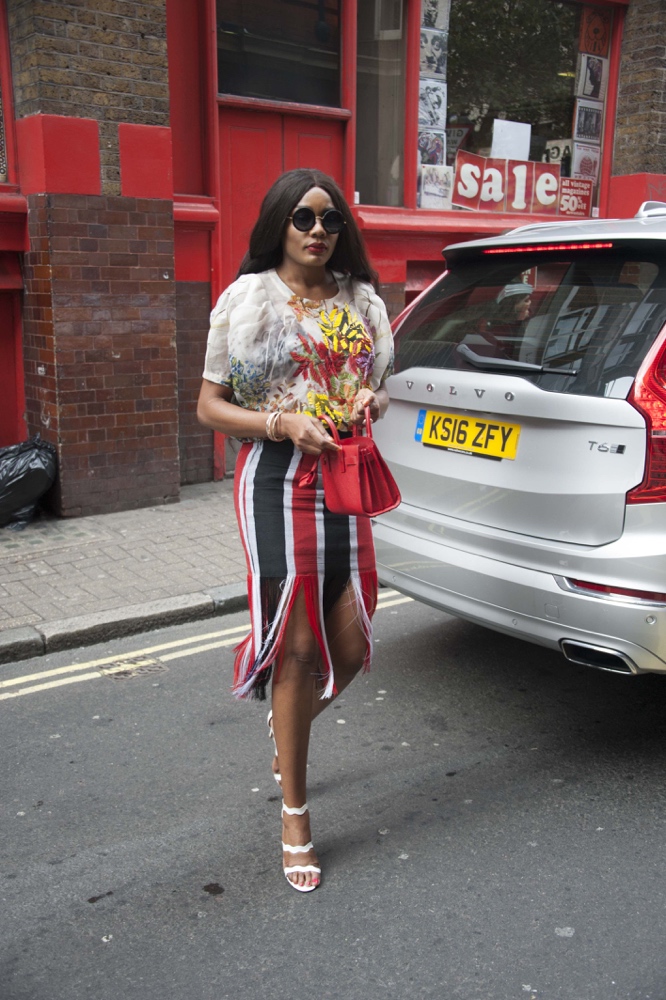 Hello "Style Revolutionsists", I hope you have been enjoying my posts so far on London Fashion Week (LFW). Yesterday, I was able to attend the Faustine Steinmetz presentation at the Newgen Pop-Up Showroom.
My look for the day is an embellished print top and a strip skirt by my favourite designer Lanre DaSilva Ajayi (@lanredasilvaajayi). I finished my look with a pair of white heels and a red handbag with round-eye sunglasses.
See her more photos of her looks from Day 4 below
Stay tuned to see of Ono's Show Reports, Street Style and of course Ono's Diary coverage on www.onobello.com.
Follow on Instagram @obstreetstyle & @onobello | Snapchat, Twitter & Facebook: Ono Bello. Join the conversation with hashtag "OnoBelloGoesToLFW".
Photography: Lucy Ranson | Website: www.lucyransonphotography.co.uk | Email: [email protected] | Instagram: @lucyranson_