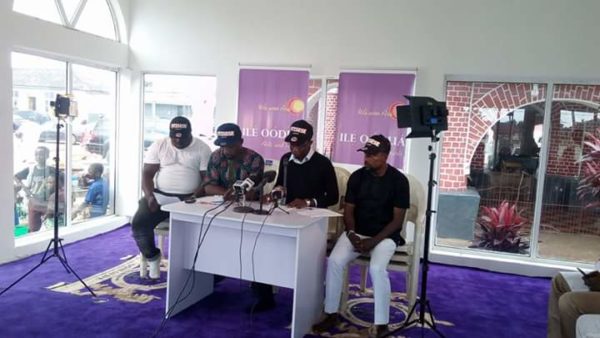 The proposed maiden
'Oti Se'ese Carnival'
billed to hold on
December 7th 2016
in commemoration of the 1st year coronation anniversary of
Ooni Adeyeye Enitan Ogunwusi (Ojaja II)
of Ile-Ife, has been described as a manifestation of the king's progressive vision for youth development and empowerment.
The Ooni of Ife's Director of Media and Public Affairs,
Comrade Moses Olafare
, stated this at the Ile-Oodua palace
on Tuesday
during a well attended press conference jointly called by the organizers,
Mainstream Promotions Ltd
and
Achievas Entertainment
in conjunction with Directorate of Media & Public Affairs of Ooni's Palace where the mission of the first of it's kind multi-million Naira carnival was made known to the general public.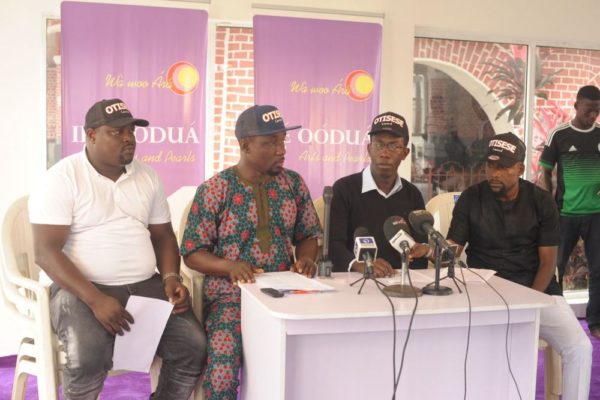 The Project Lead of Mainstreetz Promotions Ltd., Onyebuchi Desmond, who read the text on behalf of the company's Chief Operating Officer, Seun Famodun said the 'Oti Se'ese Carnival' project has been conceptualized to celebrate Ooni Ogunwusi and it is in line with his transformation of cultural tourism plan with a view to showcasing the rich cultural splendour of Ile Ife as the source of Yoruba and foster unity among the black race.
"Otisese Carnival is a cultural festival conceived for the Office of His Imperial Majesty, Ooni Adeyeye Enitan Ogunwusi, Ojaja II to celebrate his ascension and landmark reign, showcasing the rich cultural splendour of Ile Ife and foster unity among the Yoruba race. The Carnival is also projected at bringing all Yoruba's (Odua descents) and well-wishers from different parts of Nigeria and in diaspora to rejoice the reign of the new Ooni of Ile Ife and revel the Odua legacy," he said.
He also assured that adequate preparations are being perfected to take care an anticipated crowd of over 1 million people with expected attendances of top government functionaries at the federal and state level, royal & traditional rulers, serving ministers, visiting guests and dignitaries from states, foreign embassies and missions, distinguished associations from both home and aboard.
According to the CEO, Achievas Entertainment, the Otisese Carnival will be having cultural, interactive and entertainment styled activities that includes; Tour & Sightseeing to prestigious Ile Ife landmarks, a colourful fete parade, Star studded Music Concert, Royal banquet amongst others.  His imperial Majesty and his Olori will be launching their pet projects that includes social empowerment initiatives for the Ile Ife community and Osun state.