Unlike families who have tapped into spousal synergy to drive their family income in this recession, Monica Okeke has had to fend for herself and the family alone. Left without a husband, she has battled the slippery world of small business ownership to send her children to school and put food on the table.
Hers is one of those inspiring stories that come with the moral "don't just fold your hands and wait for people to help you, do something". And do something she has.
Since she lost her husband eight years ago, her only goal had been to ensure her children don't end up on the streets. This resolve forced her to turn a hobby she started at home, to a business she hopes will continue to sustain her as she ages. From her little shop in Ikeja, Monica sells beautifully hand-crafted hats, brooches, bow ties, fascinators, arm bands etc.  These she makes with the help of a few women who have come to admire her determination.  Her greatest challenge, she says,  has been "MARKETING"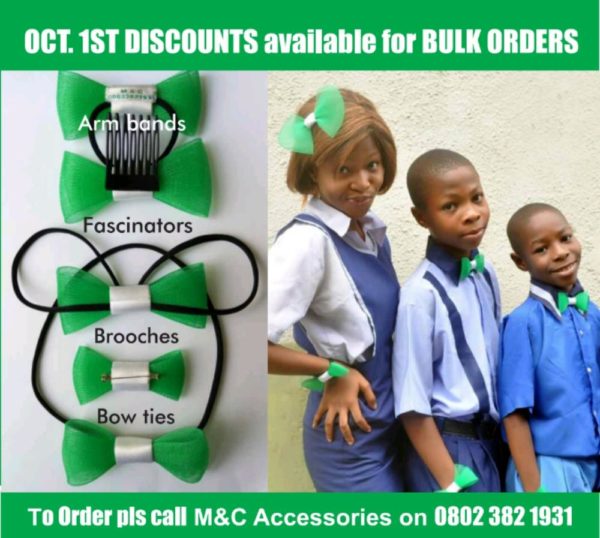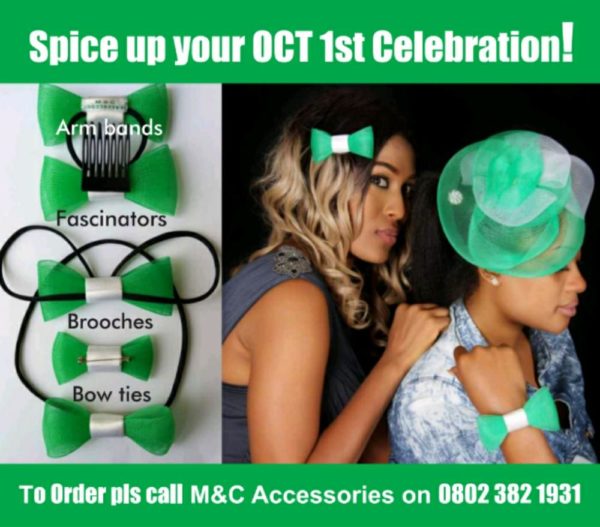 She says, 'Last year I spent the little money I made to pay someone to help with marketing our October 1ST GREEN-WHITE-GREEN pieces. I was advised I could make more money if I advertised my product online. Filled with hope, I poured the little money I had into building a website that never saw the light of day.  The result was demotivating. Frustrated, I took to the streets to hawk my products myself."
When I got a call from a friend some weeks ago to offer Monika Okeke free business advice, I felt she really deserved it. 'So how are you coping in this economic recession', I asked as she entered our office. I saw a stain of tears in her eyes but she brushed it aside and focused more on how I could help her market her idea. She is not without her happiest moments though. She says one of her happiest moments happened when she saw the picture of a little baby wearing her green-white-green fascinator on BellaNaija Blog. 'I carry that picture everywhere I go', she said with a little smile.
After my discussion with her, we came up with a few simple e-flyers I hoped many would help share online. Thankfully, she says the response has been encouraging. My plea once again, PLEASE HELP SHARE the e-flyer on your social media platforms. More than that, buy from her. I have bought for myself and family.  Let's not allow the effort she has put since the beginning of the year go to waste again.  Her OCTOBER 1 PIECES, like her other products, are very affordable. Also feel free to contact her if you want her products customized in the colours of your company, NGOs or religious organisations.
Her direct phone number is 0802 382 1931. Thank you for supporting this never-give-up small business owner!
***
Article by Emmanuel Effiong-Bright, Small Business Enthusiast