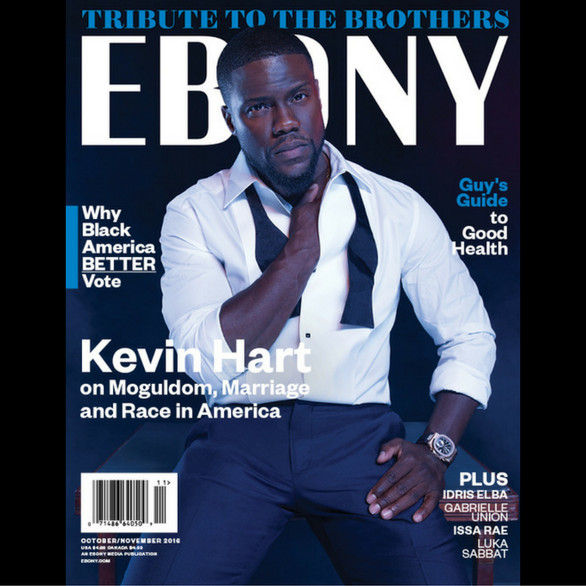 Comedian, actor and all-round entertainer Kevin Hart is on the cover of Ebony Magazine's October-November 2016 Issue.
He talks about Moguldom, Marriage and Race in America in the magazine and here's an excerpt:
If you're going to roll the dice, roll it on yourself. There's a little battery in me that goes, 'Ah, man. The minute you go to sleep, that guy who's next, that guy who wants the spot you have, is working."

"I'm not a content guy. Even with all the achievements, it's not enough because there's so much more life to live, and there's so much more to do and accomplish. I think the thing that honestly keeps me going is the fact that it's out there for the taking. I don't think people really understand that you get out of life what you put into it. The more blood, sweat and tears you have behind the passion, the more rewards you'll see behind the work."

"When you talk about making your mark, you're talking about building a legacy, leaving a blueprint. I'm doing that,"
To read, Kevin Hart's full feature, get the latest edition of Ebony Magazine out in newsstands.