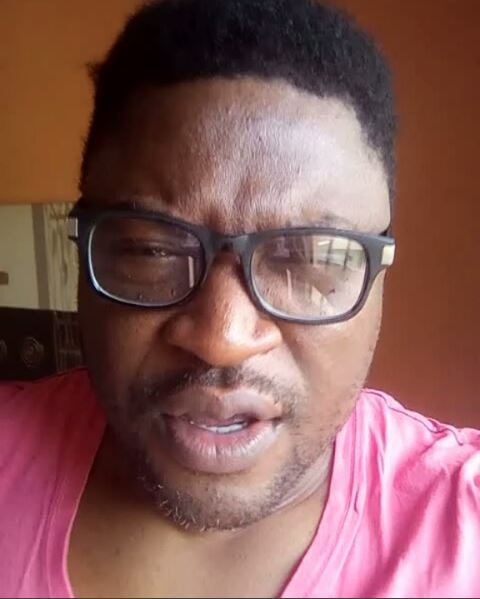 Nollywood actor Femi Branch is not happy about a seeming misrepresentation of Nollywood that happened during Mark Zuckerburg's visit to Nigeria.
During the visit, the Facebook CEO met with a couple of Nollywood stars like Rita Dominic, Stephanie Linus, Richard Mofe-Damijo, Mildred Okwo and Kunle Afolayan, however in a video that was posted on social media about the visit, some of the faces you can spot are not those of movie stars. Instead, the video had comedian Basketmouth, singers Yemi Alade and Chidinma, DJ Cuppy and more.
While on his visit to Nigeria, Mark visited AfriNolly Studios which is where the video was recorded.
Talking about the video, Femi Branch said on Instagram "Was really pissed off at the way we misrepresent ourselves to foreigners sometimes. Imagine this fellow saying Here we have all the major Artistes"?????  Seriously?!?! These are all the major stars in Nollywood?!?! And are Yemi Alade, Chidinma, Basketmouth and Co Nollywood Artistes?!?! This is really idiotic to say the least!!!"
Watch the clip below.
In another post on his page, Femi Branch addresses his comment saying:
Abeg my lovely people, try and read my posts and understand my words and meanings before penning comments on them. Nollywood means the Nigerian Movie industry, which comprises all screen Actors and practitioners in Nigeria. It does not mean the Nigerian Entertainment industry, which Nollywood itself belongs to. We should be more careful when presenting such vital information to foreigners so they don't leave confused. This is my humble submission o. God bless u all and have a fantabuloustic weekend!
Click here if you missed the day Mark Zuckerburg hung out with the celebrities in Lagos.