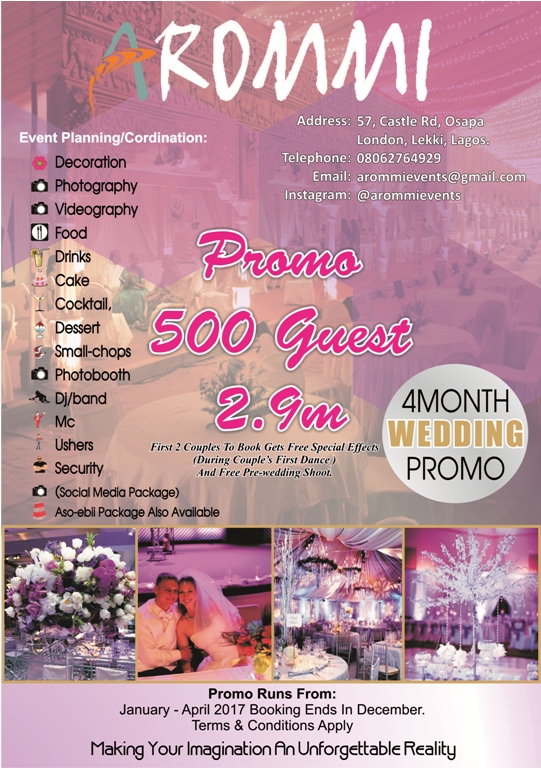 Luxury doesn't mean "Expensive" it just simply means utilising resources and thinking outside the box,Thus Bringing Creativity To Reality.
2017 Bride's Are You Ready… Arommievents team have taken out time to work on this promo project for months with so many fantastic benefits involved you don't want to be left out..Few of the benefits include :
Props – after party is gonna b lit.
Well detail decoration
Chivari Chairs
So much more we want to leave you "WOWED" and also for the first 2 couples that book will get  A Special Effect During Their First Dance & Also Free Pre-wedding Shoot.
Book Now… Don't Miss Out.
Call-08062764929 Or [email protected]. [email protected] for more details.
__________________________________________________________________