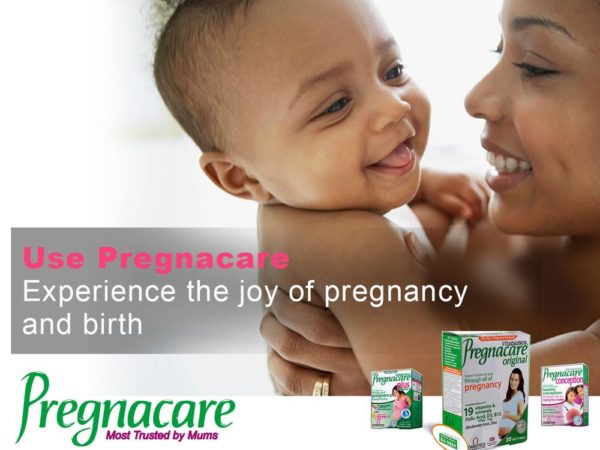 Pregnacare is the most popular and trusted prenatal supplement to safeguard the diet of those who are planning for pregnancy or are already pregnant.  It is also a healthy and varied diet for new mothers, to help produce nutritious breast milk and maintain their own health after pregnancy right through to the end of breast-feeding.
For more information visit www.pregnacarenigeria.com
Taking Pregnacare will keep you radiant throughout pregnancy.
See testimonies of other women: https://www.facebook.com/pregnacare.nigeria/posts/448758961985369
Before Pregnancy
Have you had difficulty getting pregnant because it seems like you are not getting the right nutrition?
Pregnacare Conception and Pregnacare His and Her vitamin and mineral supplements provide advanced nutritional support for men and women trying for a baby. Including zinc which contributes to normal fertility and reproduction and vitamin D which has a role in the process of cell division. It also includes the exact levels of folic acid (400mcg) recommended for couples trying to conceive.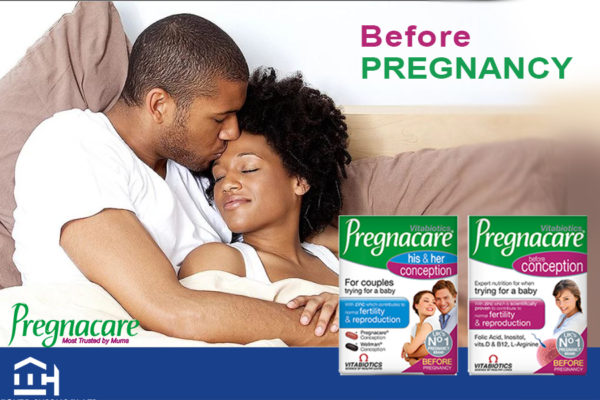 During Pregnancy
Are you tired of friends complaining about your looks during Pregnancy?
PREGNACARE Original, PREGNACARE Plus, PREGNACARE Max helps you live a healthy normal life during pregnancy. These pregnacare range of pregnancy vitamins have been carefully developed to provide important nutritional support for you and your growing baby. Each of our pregnancy supplements includes the exact levels of folic acid (400mcg) and vitamin D(10mcg) recommended for women who are pregnant. Also available is Pregnacare Stretch Mark Cream to help protect stretching skin.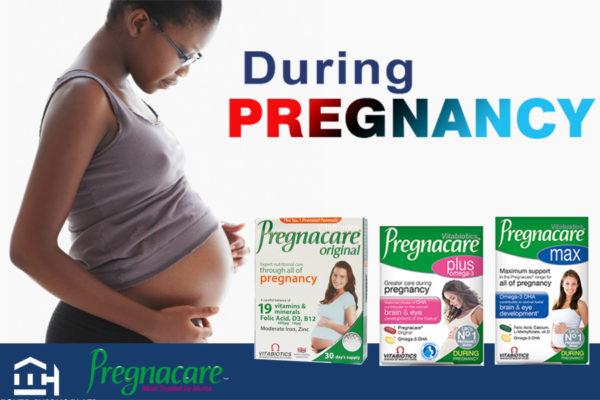 After Pregnancy
Have you had difficulty with hair and skin care after child birth?
The time after your baby's birth is incredibly important and demanding, as you are producing milk and replacing the nutritional stores lost during pregnancy and labour. Pregnacare Breast-feeding and Pregnacare New Mum vitamin and mineral supplements provide carefully balanced formulations to help support the nutritional needs of new mums throughout the postnatal period.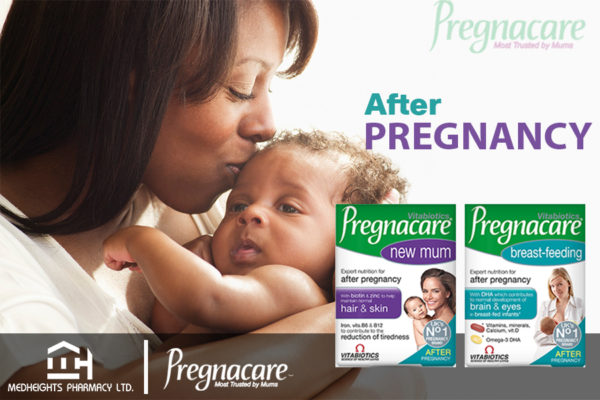 Visit www.pregnacarenigeria.com to view more…
A scientifically developed formulation of 19 important vitamins and minerals, Pregnacare contains Vitamin B12, and also includes folic acid at exactly the level recommended for the development of your unborn baby. Other essential vitamins and minerals shown to help maintain a healthy pregnancy are also included. Pregnacare has been carefully developed by experts so that all ingredient levels are within safe levels for pregnancy.
For more information visit www.pregnacarenigeria.com
_________________________________________________________________
Sponsored Content