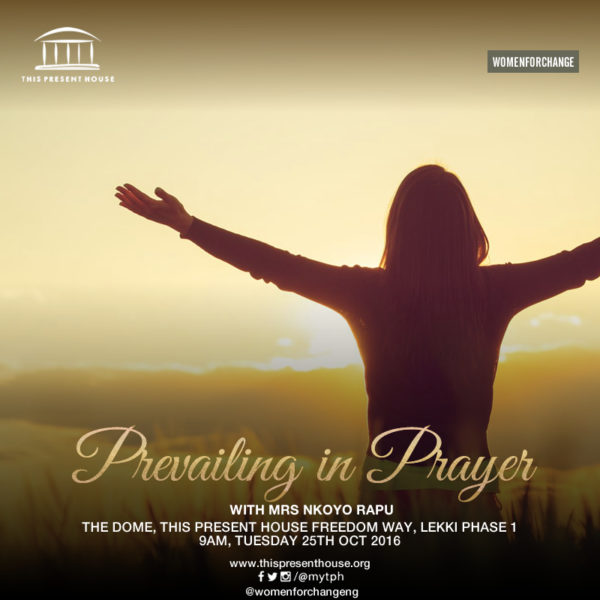 It is one thing to pray, it is another to prevail in prayer. Ladies, here is an opportunity to renew your strength in the place of prayer, and be empowered by God's word and blessings.
Join us at the Ladies' Prayer Breakfast Meeting tomorrow morning with Nkoyo Rapu at The Dome, This Present House, Freedom Way, Lekki Phase 1 by 9am as we pray out our hearts to secure God's goodness and open heavens.
The Ladies'  Prayer Breakfast Meeting is hosted by the Women For Change Ministry of This Present House, a community of Godly and spirit-filled women driven by purpose to effect God-centered change in our families, relationships and the society at large.
Date: Tuesday, October 25th, 2016
Time: 9am
Venue: The Dome, This Present House, Freedom Way, Lekki Phase 1
_________________________________________________________________
Sponsored Content