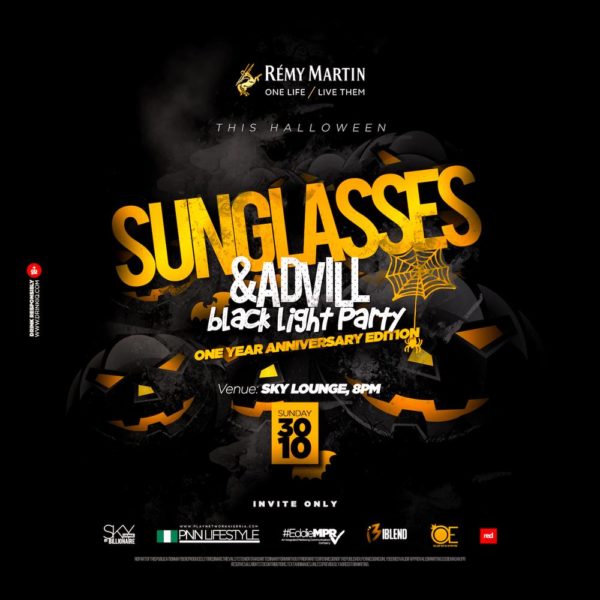 For over a year now, since its introduction on October 1st 2015, S&A has established a reputation as the destination event for the young, successful and beautiful social class of the nation's capital.
As Sunglasses and Advill marks its anniversary this month, Eddie Madaki & Charles Okpaleke (Playnetwork) in partnership with Remy Martin are set deliver to Abuja's biggest weekend party themed ScreamFest! – BLACK LIGHT PARTY, #TheOneYearAnniversaryCelebration.
On Halloween eve, this Sunday, the Black Light Party would feature an ethereal Halloween entertainment experience with luminous face paint, graffiti, costumes and props, music from Abuja's finest EDM, and house music DJ's.
Date: Sunday, 30th October, 2016
Time: 3PM
Venue: Skylounge by Billionaire, Abuja
Hosts of the day are Eddie Madaki and Play Network Nigeria.
The event is powered by @remymartinng @SunglassesandadvillNG @skyloungebybillionaire @i_Blend and @pnnlifestyle.
_______________________________________________________________________
Sponsored Content