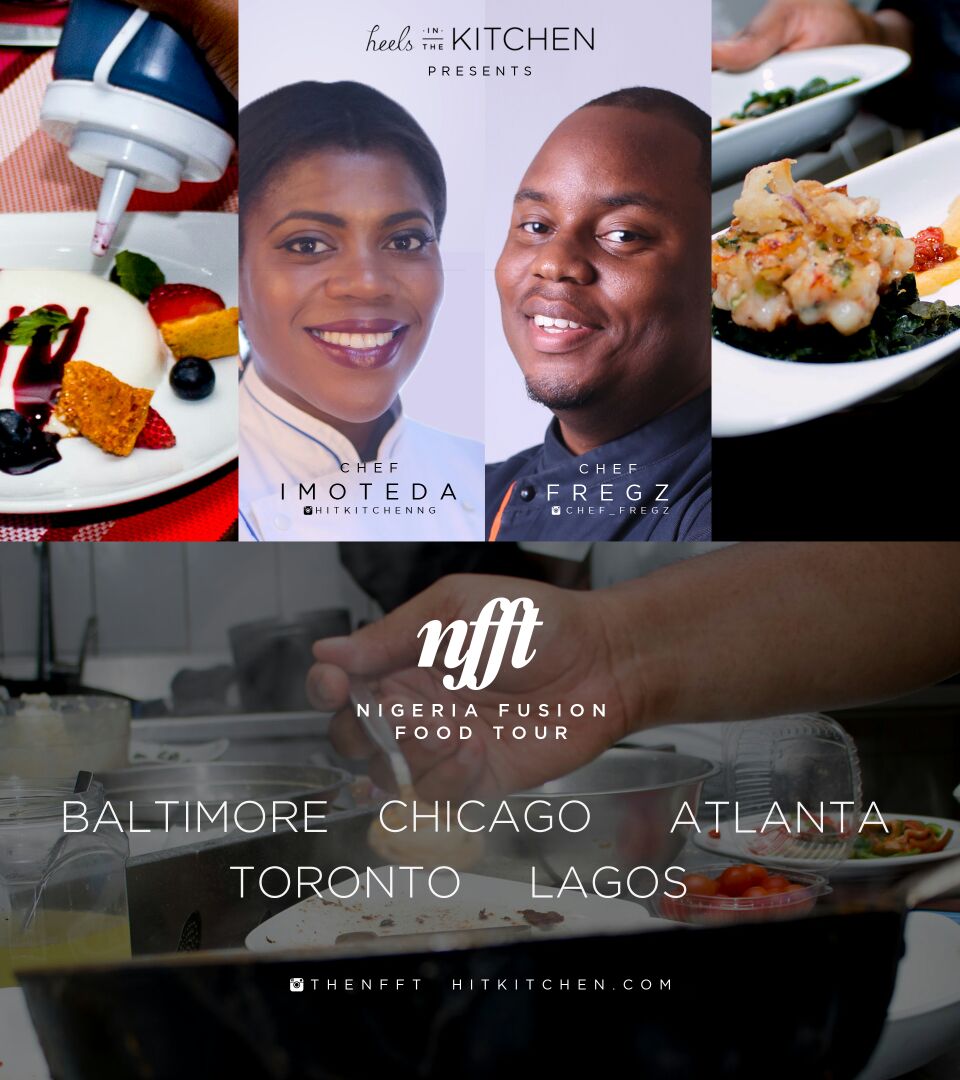 Ever tried moi-moi purée? Or plantain cake with plantain caramel???
Your faves are out here turning Naija food into Mede-Mede and taking it global!
Chef Imoteda of Hitkitchen is the brains behind the Nigerian Fusion Food Tour. An 8 city tour that features a 6 course menu designed to revamp Nigerian food into an amazing fine dining experience.
She's served Abuja and a sold out crowd in London to rave reviews and now she's in America with your favorite BellaNaija Chef, Chef Fregz. Join them in Baltimore (Nov 11th), Chicago (Nov 13th), Atlanta (Nov 20th) and Toronto (Nov 26th) for a chance to try out their amazing creations!
It's Nigerian food like you've never seen it before. Plus you get a chance to party with the Chefs and see if Chef Imoteda will show off her famous twerk skills ??
Please visit hitkitchen.com/nigerian-fusion-food-tour/ for all tour details, to purchase your tickets and experience the future of Nigerian Cuisine.
You deserve good food!
Stay updated: Instagram- @thenfft
___________________________________________________________________
Sponsored Content