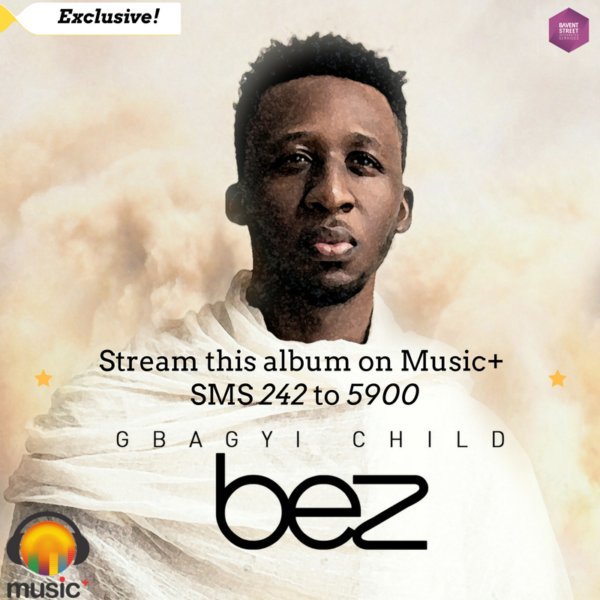 On Monday, November 28th 2016, Bez officially released his sophomore album. The album which is currently exclusive to Music Plus for live streaming and downloads, will be out on the streets from December 1st 2016.
Following the album release, the singer hosted a select number of guests to a private album listening session. Sharing the stage with his record label boss and producer, Cohbams Asuquo, the singer gave detailed insights on the inspiration behind all 13 tracks off the Gbagyi Child album.
In his words "All the songs on the album were recorded live with actual instruments. Seeing that I had dug deep into my roots to create Gbagyi Child, I wanted my fans to hear and feel every sound, passion and thought involved in the production".
Clearly a feat barely explored in contemporary music production in Nigeria, the Gbagyi Child album is the perfect collection of music as its finest.
The album is available for exclusive live streaming and downloads on Music Plus. To stream, SMS 242 to 5900.