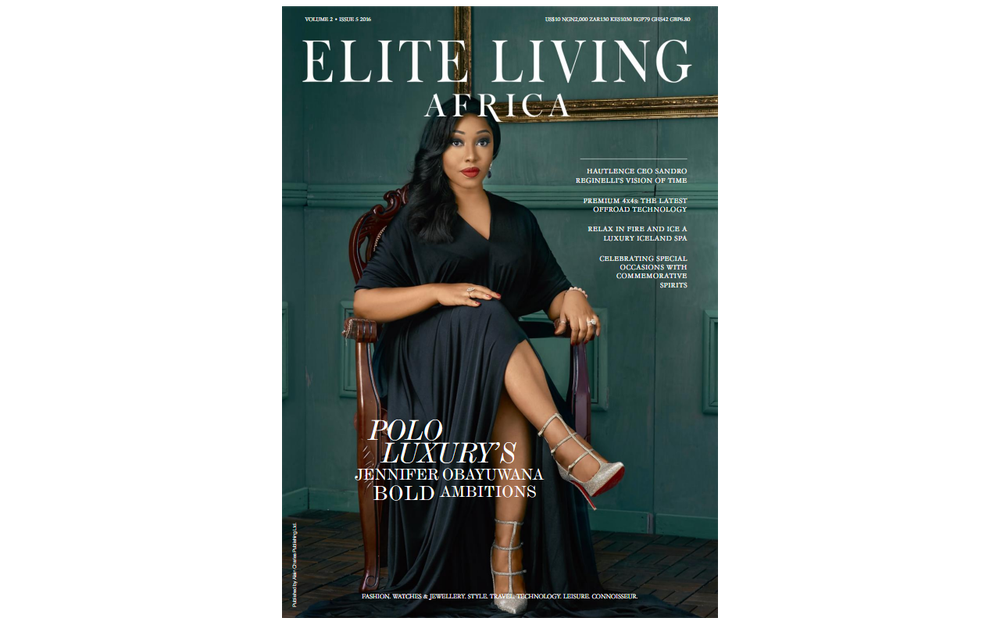 Polo princess Jennifer Obayuwana is the cover star of the latest issue of Elite Living Africa magazine.
In the issue she talks about how her and her father have maintained such strong family ties especially when it comes to keeping their brand, The Polo Avenue, a premium one.
She also talks about her ambitions for the brand, the challenges, motivation and more.
On her ambition she says, "We're working on expanding further into the South African market in the near future. Johannesburg already has an established luxury market, infrastructure and quality shopping. The Polo brand will fit right in".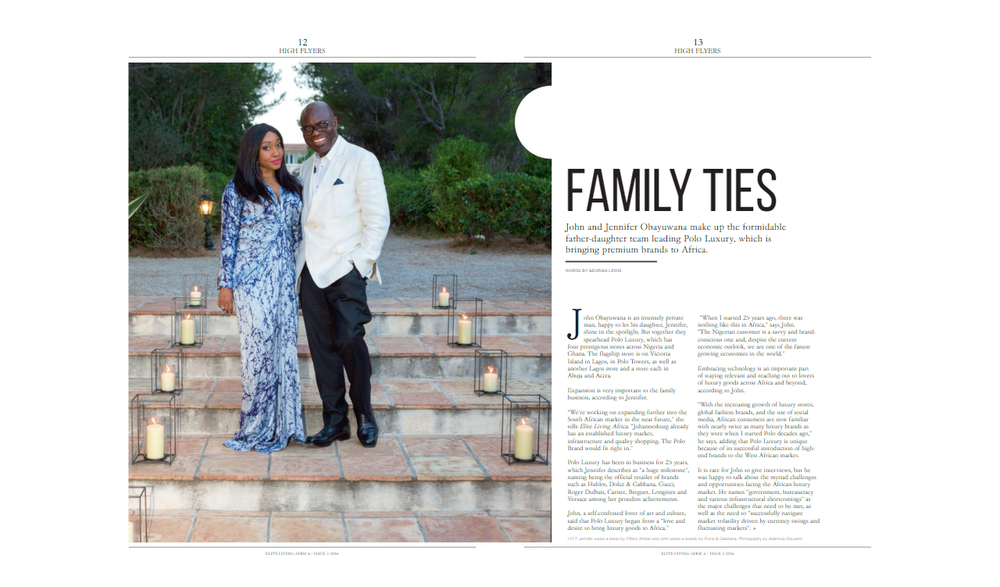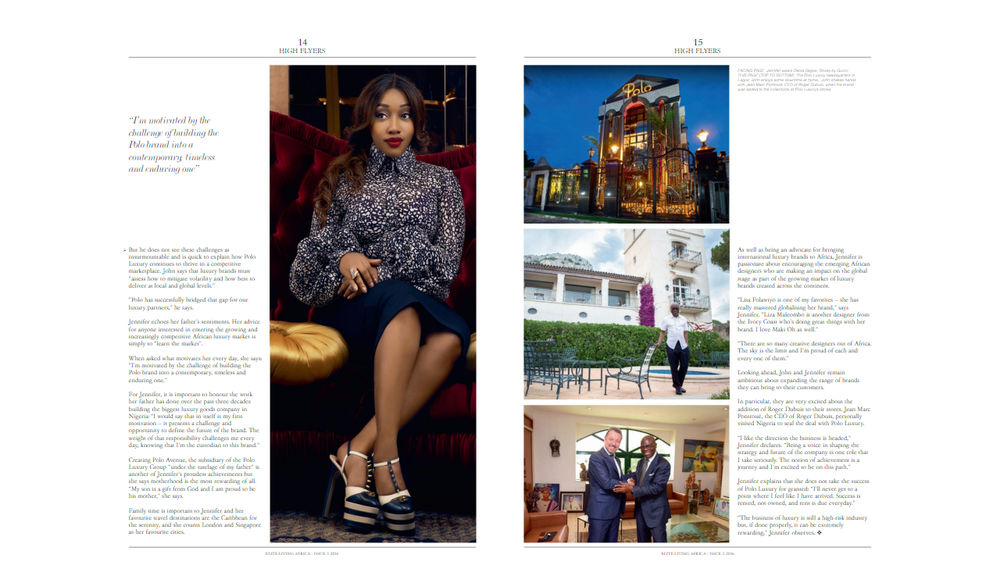 She adds, "I'm motivated by the challenge of building the Polo Brand into a contemporary, timeless and enduring one".
On her proudest achievement, she says motherhood – "My son is a gift from God and I am proud to be his mother".