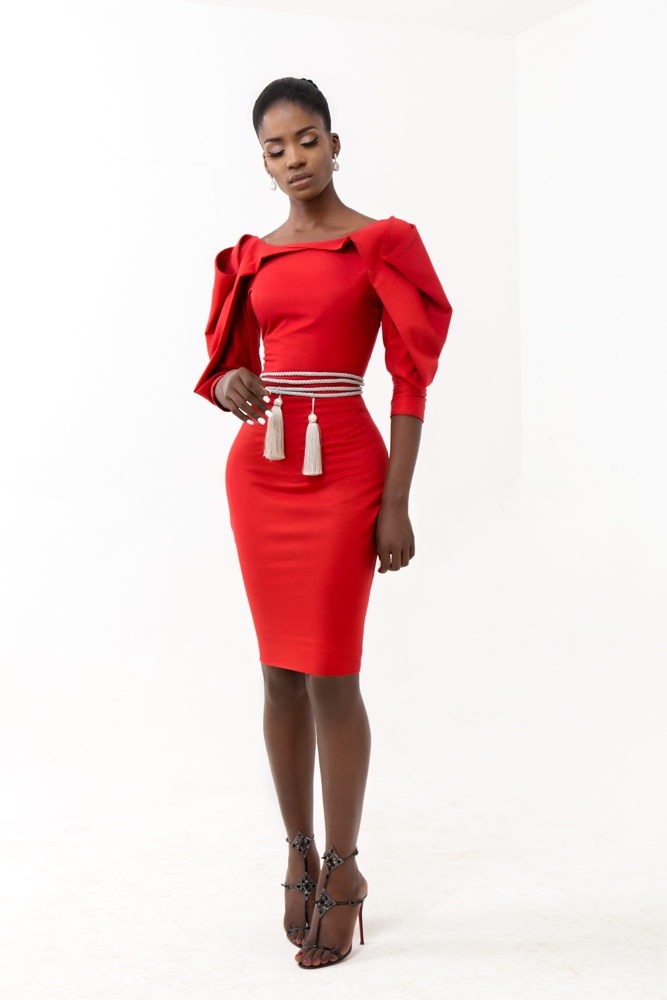 Fresh off a critically acclaimed debut at the Heineken Lagos Fashion and Design Week, fast rising upscale womenswear brand – Style Temple has released it's Spring 2017 lookbook titled 'IT'.
Here's what they had to say on the inspiration behind the name 'IT'
'IT' – the collection, generally paints the idea of a blossoming flower that at it's peak, reaches a full bloom, through our use of crafted appliques, innovative of-the-shoulder interpretation and fringe and tassel for movement.

For the most part, we go through life without knowing what 'IT' truly means. Alexa Chung was declared to us an international 'it' girl, and then Eku Edewor – Nigeria's 'It' girl. We know we love them but more often than not we really cannot tell why we do.

Now, IT can be our source of confidence, identity or happiness or just something that we feel and recognize but can never place a name or description to it. It's as intangible as it is tangible. It is multi-faceted and for that reason can mean different things to different people – but for the most part, we never come to know what 'IT' truly mean.

For Og Okwonkwo, designer and creative director at Style Temple, IT is an action word; it is being, it is becoming; it is blossoming into her next season woman who could be an accomplished author and a trailblazer like Chimamanda Ngozi Adiche who has found peace in being beautiful, stylish or a celebrated film star like Genevieve Nnaji who has broken barriers with her craft, stealth and grace, or just a woman fully blooming into a realization of her purpose and magnitude.

'IT' is a collection that is for every woman who is on a journey of being the best of herself, and because of that, she's aware that dressing up and looking the part is as empowering as it is a part of her arsenal.
See the Photos
Credits
Website: www.styletemple.ng | @styletemple
Styling and Creative Direction: Og Okonkwo | @og_styletemple
Photography: Terna Iwar for Bantu Studio | @ternaiwar, @bantustudio
Models: Zahara Models | @zaharamodels
Makeup: Ronaldthe7th | @ronaldthe7th