Skyy Vodka to Electrify Lagos Nightlife with 'Life In The Skyy Party' | Friday, November 25th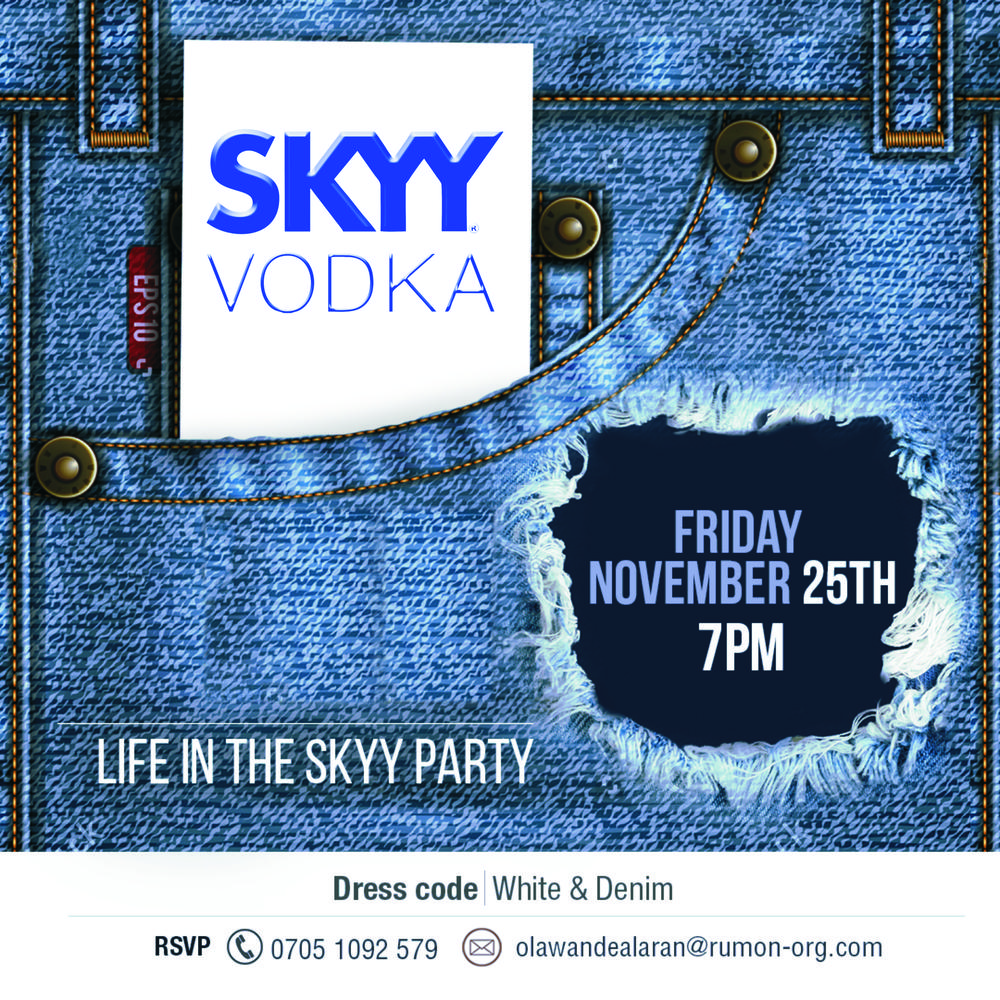 It is often said in Nigeria that there's no party like a Lagos party. Now, it seems Premium vodka, Skyy is about to further elevate that credential with a clever, ambitious and lavish all night gig holding this Friday, November 25 at an exclusive location in Lekki.
As the year-end holiday season draws near and Lagosians begin to seek opportunities to relax and mix, premium Skyy Vodka is providing 400 people an avenue to drink and dance, using a combination of young hit-makers and globally celebrated DJs.
Date: Friday, November 25th, 2016.
Time: 7pm
Dress code: White & Denim
Don Jazzy protégé and Headies Next Rated winner Reekado Banks, Pop sensation Lil Kesh will entertain guests, drawing from their repertoire of solo and group hits. Both acts already promised everyone 'an unforgettable night'. Plus DJ Obi, who played his way into the World Records, after performing 240 hours non-stop, will be the official music guide.
'This will prove to be unprecedented and unbelievable, and we are sure guests will relive the amazing experience for many weeks to come.'
With 2016 Life In The Skyy Party, the vodka brand continues its tradition of redefining the Nigerian nightlife landscape, creating fun experiences that are impossible to forget, as seen in the highly successful 2014 and 2015 editions.
Reekado Banks, Lil Kesh and DJ Obi are joined by Mr 2Kay, with several other performers, alongside Skyy Vodka lovers to party this weekend.
____________________________________________________________
Sponsored Content