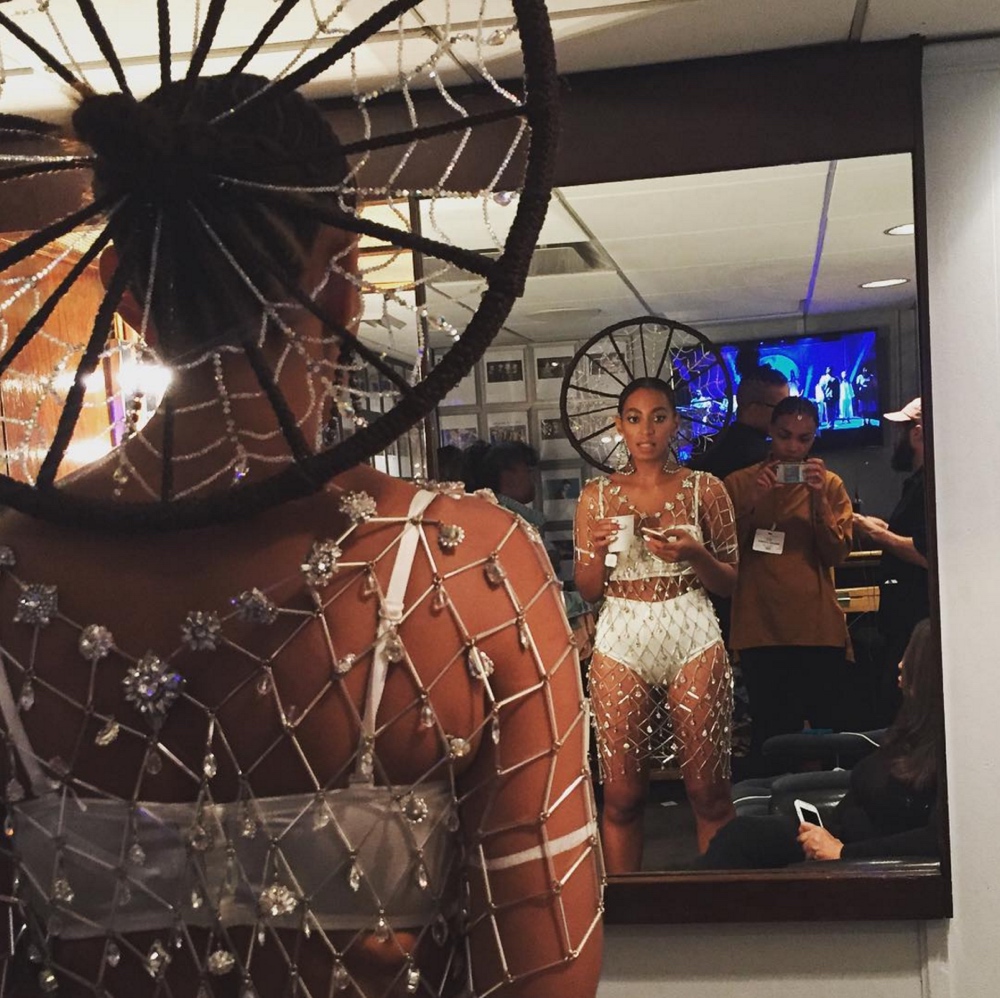 We're very familiar with sitting in the salon for long hours to get our hair done, braids with hair extensions could take up to 5 hours, depending on how many people are involved. But can you sit for 40 hours?
Soulful RnB singer Solange has been known for her elaborate hairstyles especially as she's been promoting her most recent album. On Saturday night, Solange Knowles gave her first televised performance of music from her latest studio album A Seat at the Table. Appearing on Saturday Night Live, she made quite an impression on social media for the look she chose, especially her hair which people called a "dreamcatcher."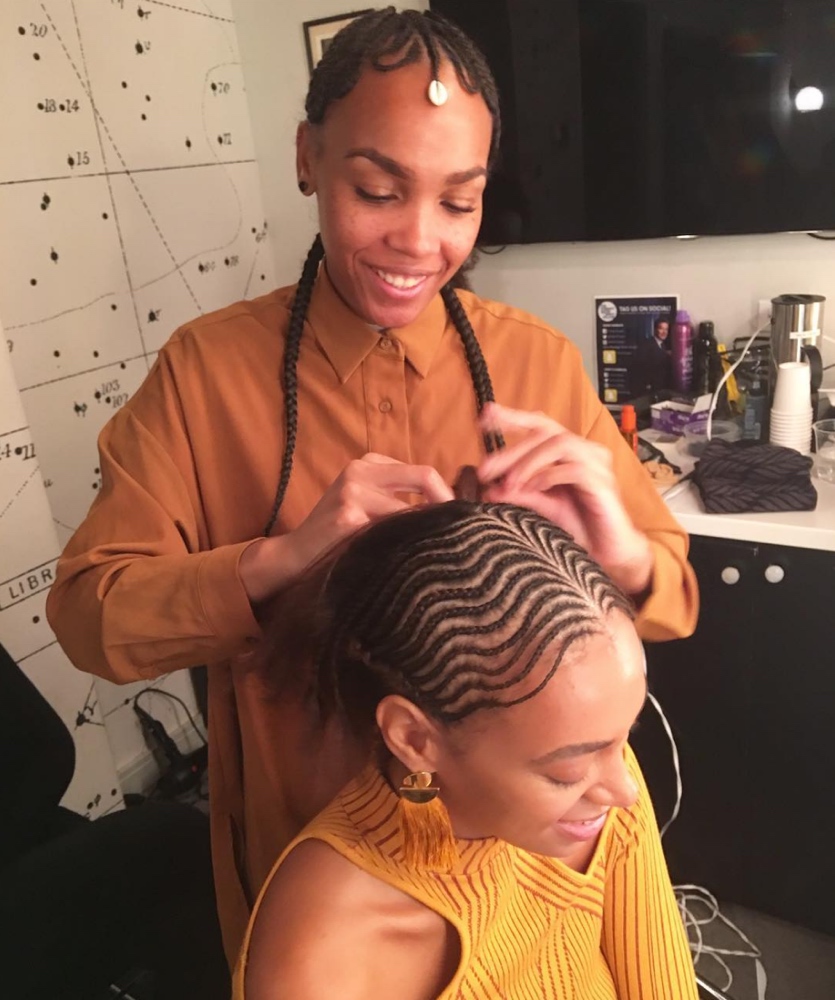 Ok, Solange didn't sit for 40 hours, but hairstylist Shani Crowe not only braided Solange's hair but also braided and beaded the elaborate piece especially for the performance, which was attached to Solange's hair at the back.
See more of Shani Crowe's work here & below
Photo Credits: Instagram | @crowezilla