It's stale news that Nigeria is currently in recession. Due to the ever rising inflation rate and the consequent rise in the price of goods and services, individuals and families have adopted ways to lessen the effects of the current economic crisis.
Today on Twitter, former Minister of Education and former Vice President of World Bank's Africa Desk, Oby Ezekwesili asked her followers to share how they have been coping in the current economic situation.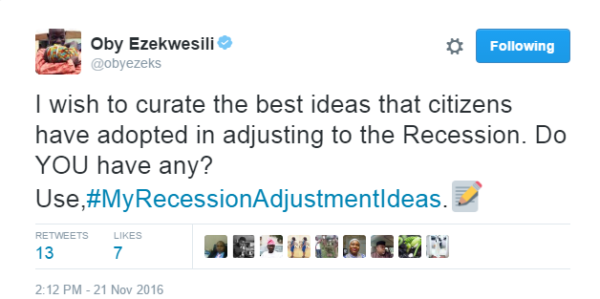 The replies were both funny and revealing. See them below:
BNers, how are you coping/dealing with the recession?