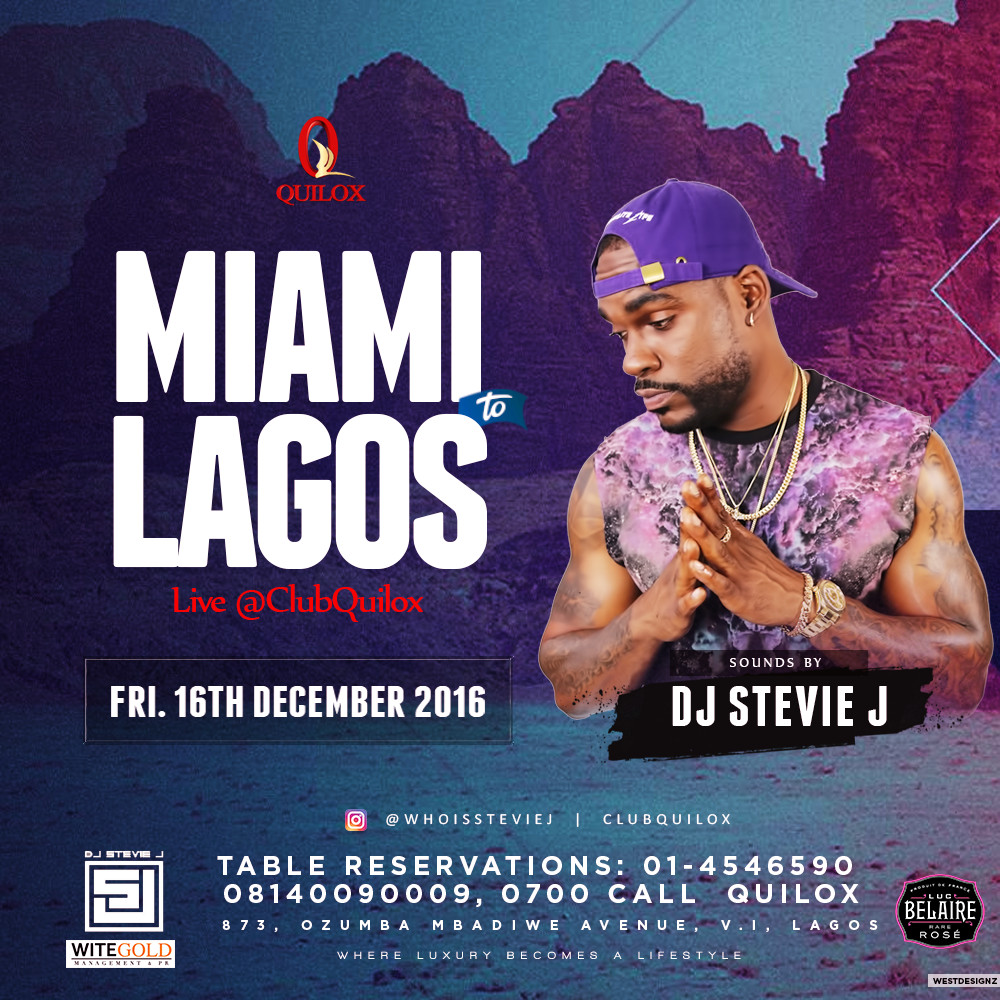 "The 2012 Global Spin Awards Southeast DJ of the Year, official DJ for YMCMB, Miami's turntable king and an absolute monster on the decks, DJ Stevie J is set to take Lagos by storm on Friday the 16th of December at Club Quilox, Nigeria's preeminent nightlife establishment. Always one to set the pace, club Quilox is bringing that lavishly flamboyant Maimi lifestyle to the city of Lagos for the first time.
This is also the first time World renowned DJ Stevie J and his team will be visiting Nigeria and they have promised to bring that Miami heat (pun intended) to Las Gidi.
Club Quilox has been on a roll this year with a string of  special events and unique themed nights. #miamitolagos is the first in a series of events lined up to celebrate the 3rd anniversary of Club Quilox .
You don't want to be told. You want to be the one doing the telling. Mark  your calendars @whoissteviej  live in Quilox this December!"
Date: Friday, December 16th, 2017.
Venue: Club Quilox, 873, Ozumba Mbadiwe Avenue, Victoria Island, Lagos.
SOCIAL MEDIA :
Twitter – @clubquilox
Instagram – @clubquilox
Snapchat – @clubquilox
For bookings and enquires please contact: 08140090009
______________________________________________________________________
Sponsored Content