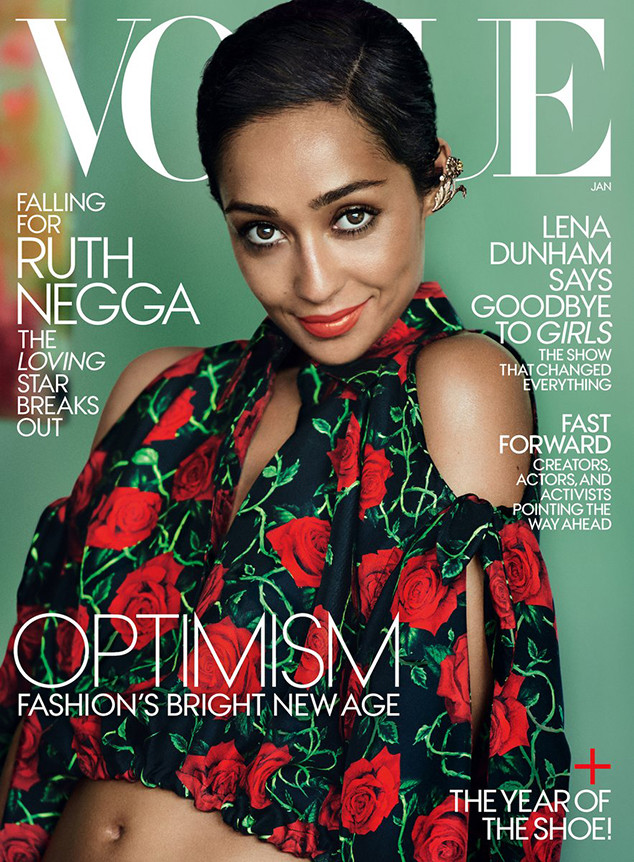 After her mesmerizing performance in Jeff Nichols's film 'Loving,' the Irish-Ethiopian actress Ruth Negga has been called "a star for our time" but American Vogue as she lands her first cover of the prestigious fashion magazine.
Shot by Mario Testino, the cover features the gorgeous actress in an Alexander Wang rose-covered crop top with a Rodarte ear cuff.
According to E!, the film 'Loving' tells the story of Mildred and Richard Loving, the real-life interracial couple whose mission to be considered legally married became a landmark civil rights case in the Supreme Court. Negga's biracial background and upbringing has made her very passionate about her culture, and she tells Vogue that the lack of diversity in Hollywood is only just now "becoming an embarrassment" despite being "unacceptable for a long time."
That's why she's grateful for Loving. "The film is reminding us that there's a conversation that we need to be having still," she tells the publication.
See the stunning editorial photos below
For more, visit Vogue.com