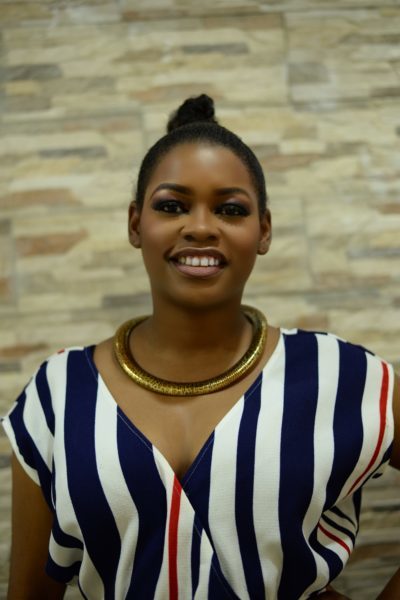 It's go season guys! To quote The Nicole Code – the marine spirits have started arriving – we all have to bring our A-game. I kid, kid (only a little).
On a more serious note, festive season is in full swing and if you're not a militant fashion calendar planner type, the sheer deluge of events every single day can be panic inducing. Especially if the exchange rate hindered the 'pre-Xmas' baffs.
If you're like me and you're not lucky enough to have a stylist stashed away (thanks to the 'gram we have a blow by blow of who we need to call to style, do our makeup and hair when we hammer!) get some fresh #inspo for your holiday glam game, from African fashion A-Listers from Mo'Cheddah to Toke Makinwa in our key holiday silhouettes.
Let it Shine and Shimmer!
Let's be honest – We [Nigerians] love us some sparkle and shine – and whilst my inner magpie is like YASSSS. not everyone is ready to go full on BN bling.
If you aren't up to a full on sparkly look like Mimi & Mo'Cheddah, try a sparkly top or something with just a hint of shine, or maybe a sparkly clutch or shoes. Or if you're truly shine-averse, incorporate it in your beauty look with a glittery eyeshadow or manicure. Try the aptly named 'BN BLING' nail lacquer  or 'BRILLIANCE' from AMALI COSMETICS.
Isoken's Picks
Celebrity Choices
Sheer is the New Sexy
Again a really popular look, that can be worn in myriad ways – if you aren't quite bold enough to do the sheer lace type 'naked' dress popularised by King Bey, J.Lo, & Kim K – switch it up with sheer separates like Lisa Folawiyo or dresses with sheer details like Bolanle and Keturah.
Isoken's Picks
Celebrity Choices
Fringe-Tastic Fashion
I'm a sucker for the 1920's (totally my decade… sparkle AND fringe! call me a gangster's moll), but its easy to go into costume territory – and not in a cute-fancy dress way. Just a weird and dated way. Try out the look in a modern co-ords silhouette or better yet just a single detail like this Xtamaily number. Bonus points if you rock it out in sophisticated neutrals like Toke in Style Temple or Bonang in metallics!
Isoken's Picks
Celebrity Choices
What's your ultimate holiday party silhouette? Sound off in the comments!
Credits
Photo Credit: Instagram/ ZAZAIICreate
Model: Modupe for Few Models | @fewmodels
Principal Photography: Adebayo Jolaoaso for ZAZAIICreate | @adebayophotographer
Makeup: Ekene for DARI | @darified
Styling & Art Direction: Isoken Ogiemwonyi for ZAZAIICreate | @theobsidianway
Hair: ZAZAII Beauty Rooms | @experiencezazaii
Looks: Sanusi Lagos, Xtamaily, Obsidian, Rococo, Belois Couture, Myth House.
Shop the Looks: IN STORE.
ZAZAII,
36 BALARABE MUSA,
OFF SAMUEL MANUWA,
VI, LAGOS.