#MondayMotivation! "By the second year I was ready to give it all up" – Betty Irabor shares her Struggle Story for Genevieve Magazine and how she pushed through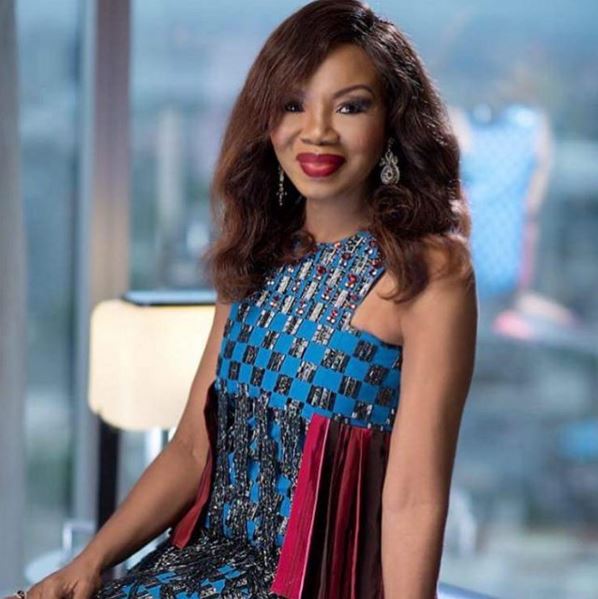 Genevieve Magazine publisher Betty Irabor shared a "Monday Motivation" story this morning on Instagram. She talked about how she started Genevieve magazine without any journalism or publishing experience. She shared how after the second year she was just about ready to give up but found the courage to push through.
Read below.
Monday Motivation… God doesn't always show us the big picture because we may quit before we even start.

As a young writer/journalist in National Concord in the 80s ( I was told I wasn't a journalist because I didn't study journalism) I was privileged to attend many magazine launches. I could however not understand why most of those pretty magazines didn't survive beyond 6 editions until I became a magazine publisher!!! Ah Ah!

By the third edition I was ready to join the statistics of still birth magazines. I finally understood the complexities involved in magazine publishing especially for a non-journalist and a publisher who learnt on the job. It was tough trying to get people to buy into a new culture of reading a lifestyle magazine when all they wanted was a "photo album" and a gossip mag.

We battled with a lack of proper distribution network, the distribution mafia, high cost of production, advertiser's pessimism, reader's apathy and substandard printing. For our first issue we printed 5000 copies and 3000 copies were returned unsold; an agent made away with our N3m and one particular edition was smuggled out of the printing press and sold illegally.. We caught the criminals and handed them to the police who extorted us even more.

By the second year I was ready to give it all up! I actually penned my valedictory editorial in tears..then i shredded it! I didn't want Genevieve to be another magazine that was here! Unexpectedly, things began to look up.. We sold more than our advertising ratio of 40% readership and our numbers shot up! Our account went from red to black..

It has not been a smooth journey but we have stayed the course…Do same!

Every copy of Genevieve is a labour of love powered by passion and a committed team who are ready to take over from me now.

We are pleased about the number of people who went from reading their mothers copies of Genevieve as teenagers to buying their own own copies as young adults, mothers and even grannies.

Wherever you go as our reader we go too…most of you are online now and so are we and even more in the coming year as we spin off a brand you helped build since 2003.