High above the West African city of Accra, Ghana, guests enter a magical, mysterious world of luxurious hedonism, stylish surrealism and neo-nightclubbing, where surprises await at every turn in Carbon.
The DNA of the club is theatrical entertainment and the Carbon nightlife concept crafted by a curated group of the world's most talented designers, artists and performers.
Step through the looking glass, expect to encounter the unexpected. Experience nightlife as never before at the most decadent destination for global style-setters. Kiss for all eternity in the Infinity Kissing Booth, inhale a vodka-infused mist guarded by giant golden gummi bears. Fire-artists light up the night as you disappear into the darkness to join in the dance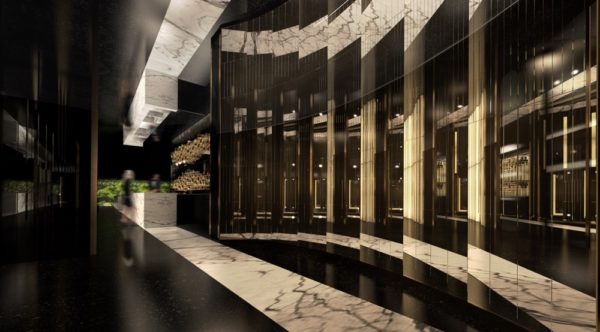 Carbon has been conceived as a series of radical, interconnected spaces, crafted in shades of black, white and gold, playing with ideas of fluidity, layering and building a sense of scale and drama and using only the finest and most luxurious materials.
For this unique interior, radical and interactive art installations have been commissioned and state-of-the-art technology installed by the world's best lighting designers and sound engineers. In these incredible surroundings, entertained by the world's hottest DJs, special guests, performers and revellers enjoy drinks from Carbon's resident mixologists and world-class table service.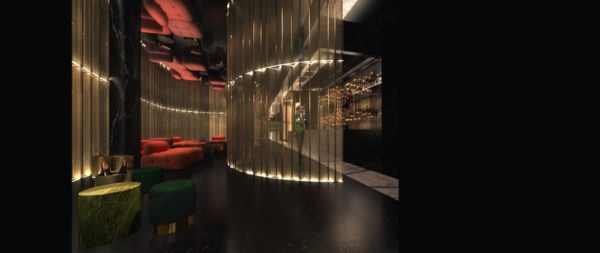 Carbon is the brainchild of Ghana's peerless luxury lifestyle brand YOLO Experiences, that has been setting new standards in the arenas of fine dining, art, lifestyle and design in Africa.
They have joined forces with leading nightlife visionary Nick House, who revolutionised London nightlife as the entrepreneur behind legendary and award-winning clubs including Mahiki, Whisky Mist, The Punch Bowl and Steam & Rye and Jessica Patterson, founder of luxury lifestyle public relations firm JPR Media Group, whose clients include Circus, Muga, Beaufort House and Raffles.
London-based architectural practice Blacksheep, who have various accolades to their name including Whisky Mist in London and Boujis in Hong Kong, have created the dramatic, versatile interior landscape of the club, conceiving it as a radical organic space providing multiple experiences from the secluded and distorted to the on-show and uncovered.
Art installation pioneers Acrylicize have developed a series of jaw-dropping surprises and immersive experiences for the club, melding hedonistic excess and pure theatricality, playing with scale, with hedonistic fantasy and with vaporised vodka.
Carbon is the first club in Africa to be run entirely by a set of women, who hail from Ghana, Brazil, Spain and UK.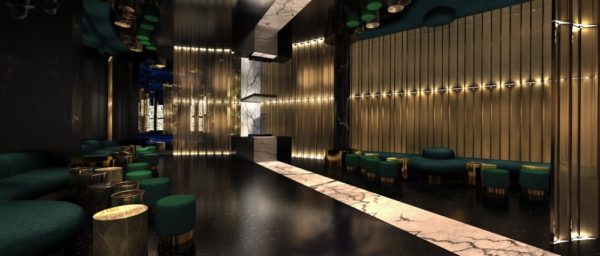 Situated on the upper levels of Icon House, Accra's premier luxury destination and home to Yolo Experiences' acclaimed Coco Lounge and Urban Grill restaurants, Carbon boasts a rooftop terrace with exceptional views of the capital. Inside, it offers boundless surprises and nightlife without boundaries.
Carbon, Icon House, Top Floor, Stanbic Building, Stanbic Heights, Independence, North Liberation Link, Airport City +233 (0)244 669 669
[email protected] @thisiscarbon www.thisiscarbon.com