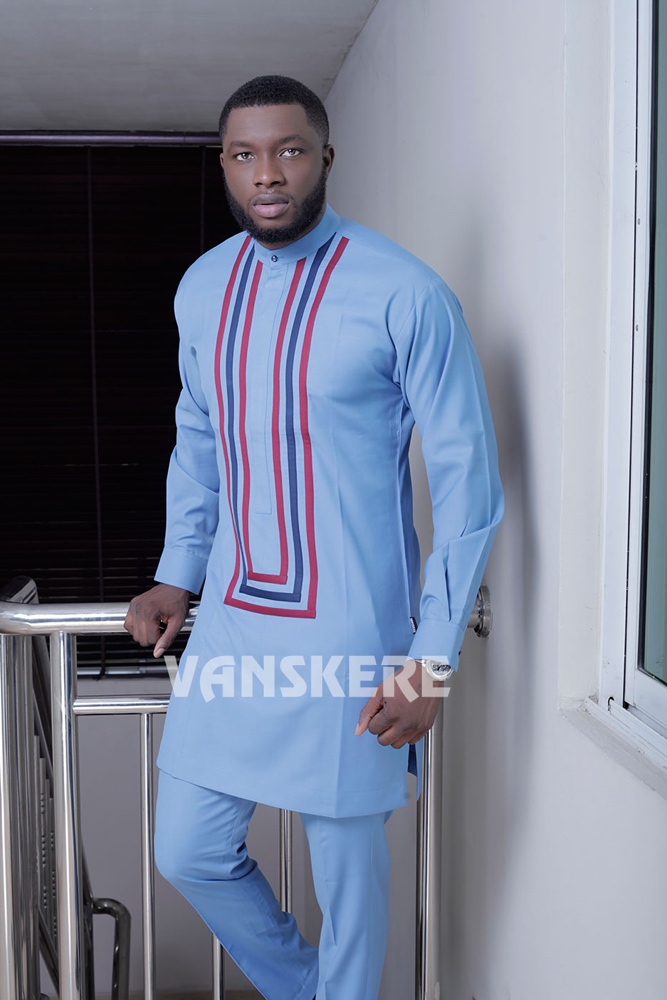 Ace menswear fashion designer Vanskere is out with its new classic collection. The signature style of Vanskere is made bold in these designs for the classic man who makes a statement in his style yet with few spoken words.
Elegant, yet conservative, are the words that come to mind when viewing this collection. But why not use the words stylish, and sophisticated as well?
The Vanskere brand has once more shown its creative ingenuity, in this tailored to perfection pieces for that upward functional man.
According to the designer Evans Akere,
The collection is a reflection of the brand philosophy, inspired by colours, yet for that conservative and confident man
See the Photos
Credits
Brand: Vanskere | @vanskere
Models: Deyemi Okanlawon | @deyemitheactor, Emmanuel Ikubese | @emmanuelikubese, Michael Nwanchukwu | @ultimatemanv, Ifeanyi Kalu | @ifeanyikalu1, Dominic Mudabai | @dominicwung, Idris Saibu
Photography: Barret Akpokobayen
Makeup: Omowunmi Makeovers
Styling and Direction: Evans Akere
Email: [email protected], [email protected], www.vanskere.com