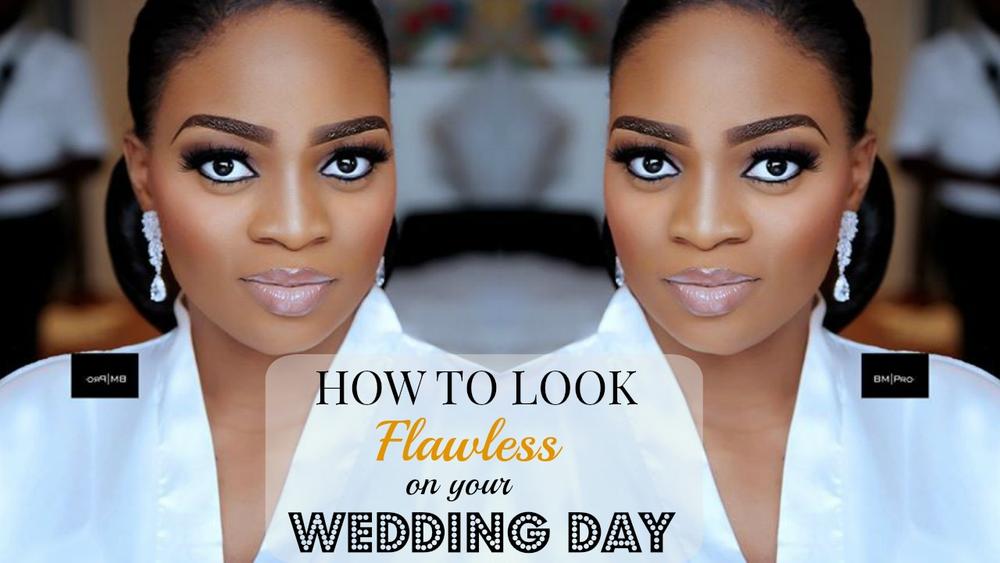 'Get Wedding Ready with Wura Manola' is back with a vlog about bridal beauty – it's inside and out!
'How to Look Flawless on Your Wedding Day' has tips and advice on how to take care of your body through eating right, working out, a skincare routine and drinking loads of water. She also covers how to get inspiration for bridal looks and when to try on your wedding dress.
Watch and read the summary below!

6 months to your wedding
– Create a healthy eating plan, get rid of foods high in sugar, fat and salt and introduce vegetables, fruits and slow release carbohydrate
– Start an effective workout regime, mix of cardio and weights for at least 30mins 3-4 times a week
– Start a skincare routine: Wash your face twice daily, exfoliate once or twice a week and use a good moisturizer
– Drink loads of water – Water not only flushes out all the toxins but keeps the body hydrated
– Download Pinterest: For bridal inspiration
– Research what look you would like and choose the right beauty wedding vendors
2 weeks to the wedding
– Schedule in all your beauty treatments
– Go completely clean with your diet
– Try on your wedding dress
– Get enough sleep
Day before your wedding
– No parties!
– Get enough sleep
– Pack everything you need on the day
– Make sure you have wedding coordinators
Day of the wedding
– Wake up bright and early
– Have a light and filling breakfast
– Start hair and makeup early
– Leave enough time to take pictures
– Smile, stand tall and confident
– Soak every moment in! HAVE FUN!
Makeup & Photo Credit: Banke Meshida-Lawal of BM|Pro