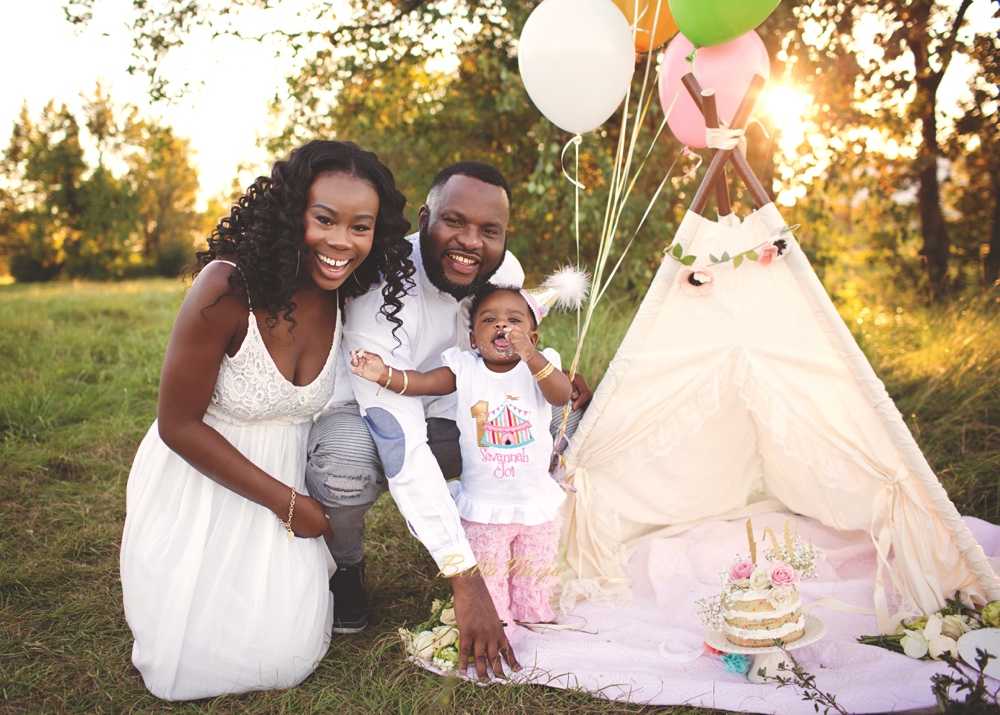 Beverly was a BellaNaija bride in 2013. Her and then fiance's Tosan's pre-wedding shoot heated up the jetway – click here to see it! Then BellaNaija Weddings featured their glamorous Texas wedding.
The pair started off as co-workers and friends, before they fell in love.
Beverly is now a mummy and lifestyle blogger – www.amazingjoi.com and they are blessed with a beautiful daughter Savannah Joi.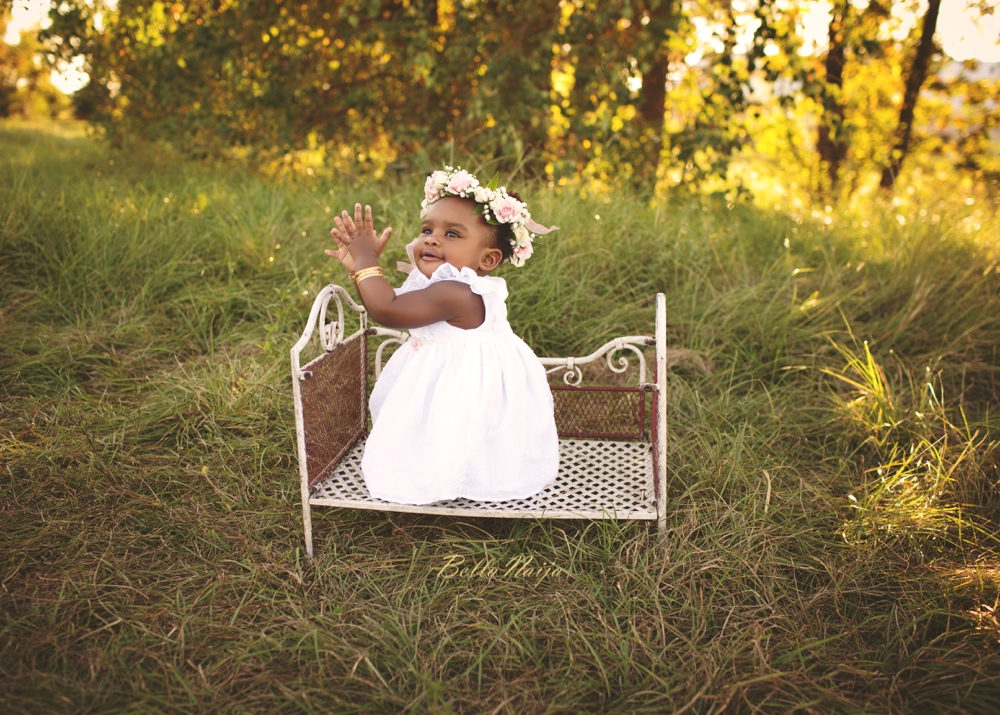 BellaNaija Weddings caught up with the couple of 10 years, married for 3 years on how married life has been, and advice for hopefuls, accompanied by photos from Savannah Joi's cake smash to mark her 1st birthday!
Be inspired…
***
BellaNaija Weddings: After dating for 7 years, was there a big transition to marriage?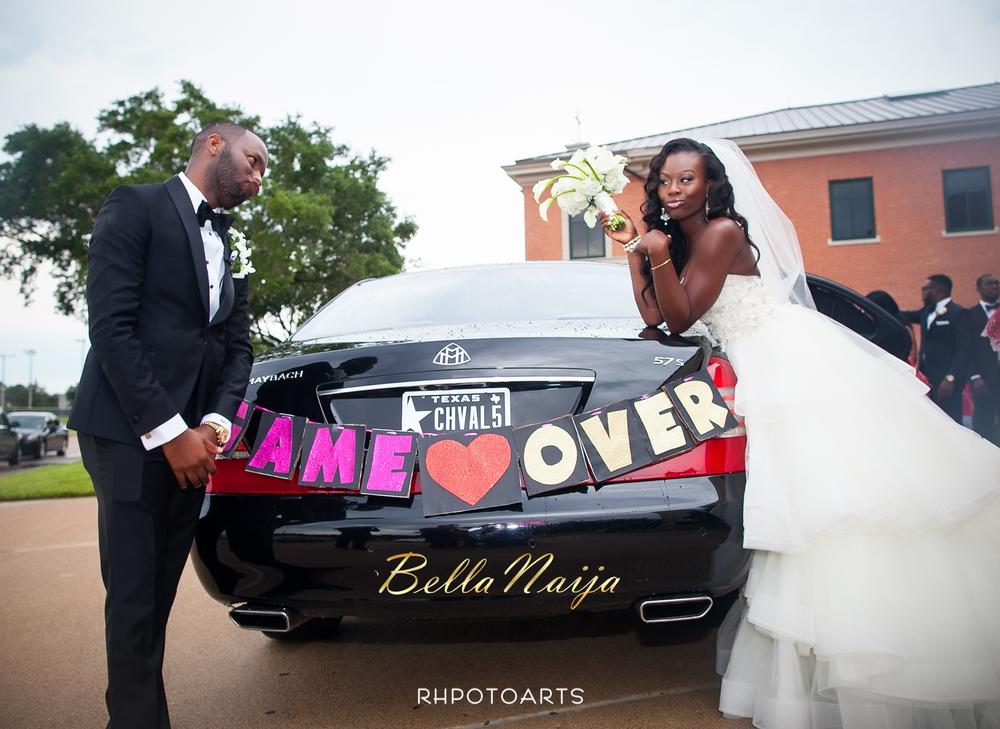 Beverly:
Yes, when my husband and I were dating and engaged I was careful to not play house with him, so I didn't know every single little detail about his living habits. After a couple of months of living with each other, even after dating for 7 years, we started to see habits that we did not know our significant other had. It can drive you crazy. We also went through a phase of disillusionment, where the difference of our romantic ideals of what we thought marriage was suppose be and the actual reality of what marriage is became very clear.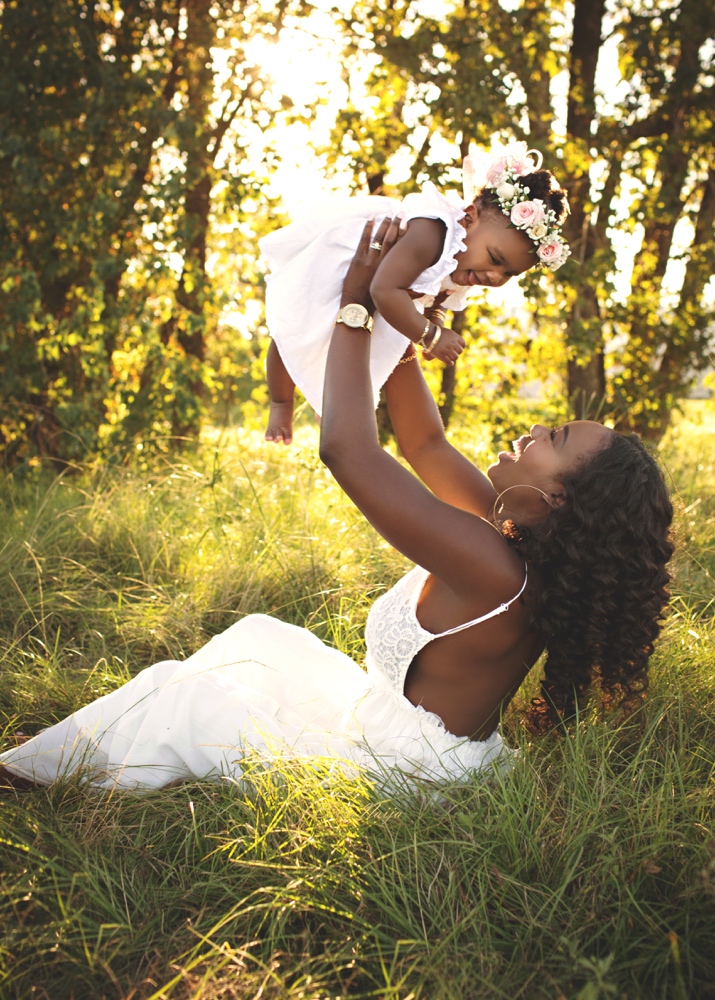 Our marriage was not what we both expected it to be, and we both had different expectations. I personally wanted to be on this euphoric lovey dovey high with my husband 24/7, I envisioned a perfect marriage but that's just not the reality of marriage. Many couples go through disappointment within the first months of marriage and it can cause you to think that something is wrong with your marriage, but that is not true. Sooner or later we were forced to re-examine our expectations and compare them to more realistic ones, and once we were able to accept the reality we began to learn to accept each other for who the other person really is as a person. This created a bond that is far more durable, secure and rewarding.
BNW: What has marriage taught you about each other?
Beverly: Marriage has taught us that we are not perfect, but we are perfect for each other. It has taught us to never give up on each other and that also has shown up in other aspects of our lives, like our business and personal interests.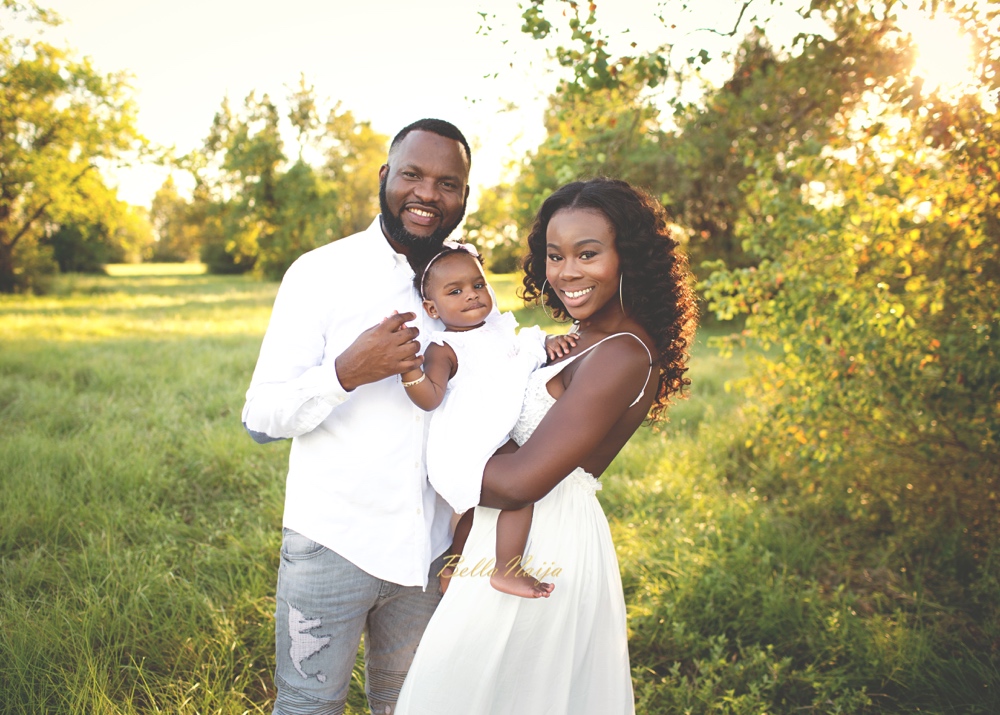 BNW: How has having a child changed the relationship?
Beverly: Having a baby has definitely changed our relationship, and if someone tells you that their marriage did not change after having a child they are not being honest. For one, going from just the two of us to now us plus one is a huge change. We now have this little creature that controls our world. Every and anything we do we have to consider Savannah Joi. If we want to go out we have to have a babysitter, it's not like before when we could just get up and go. Sometimes we don't have a babysitter so someone has to stay home and that really sucks sometimes.
But I wouldn't say the changes are bad, because for me it is completely worth it and it's just part of the stage of life we are in now. I would say having a baby made our marriage stronger we created this miracle that will bind us together forever, it's a bond that is indescribable, it's almost like what was life before without our daughter.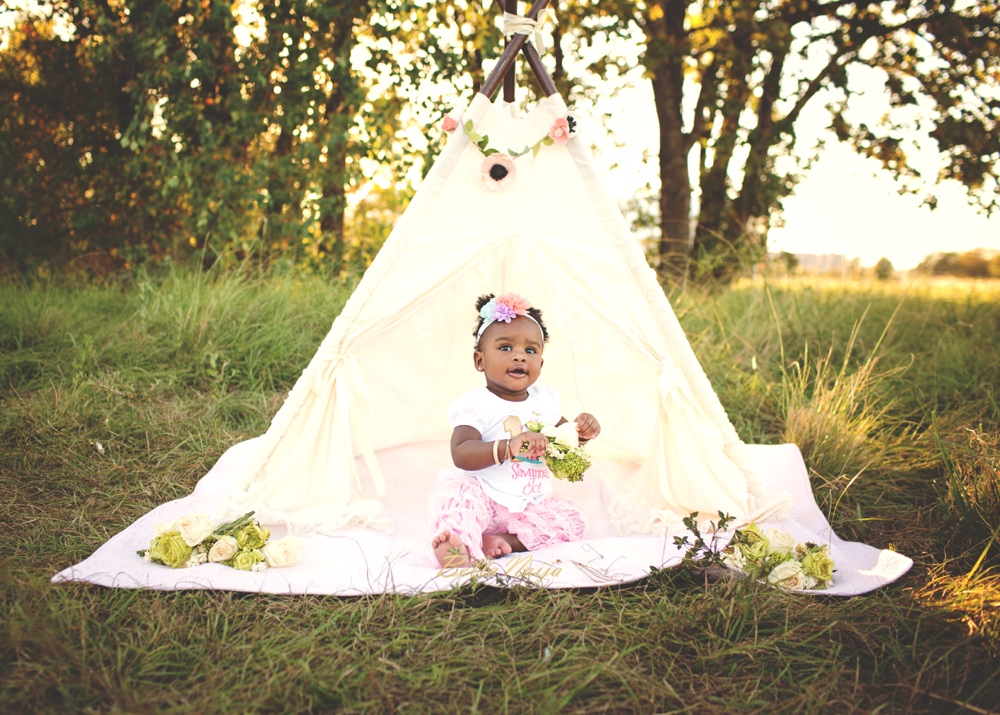 BNW: People say the first few years of marriage are the toughest. Three years down the line have you found that to be true, and if so how have you overcome that?
Beverly: We have been married for just over three years now, and yes it has been tough. Every marriage has its ups and downs and what makes your marriage worth the while is how you as a couple can move past the hard times. This can make or break your relationship. The best way to overcome any marital issue is to simply communicate and pray about it.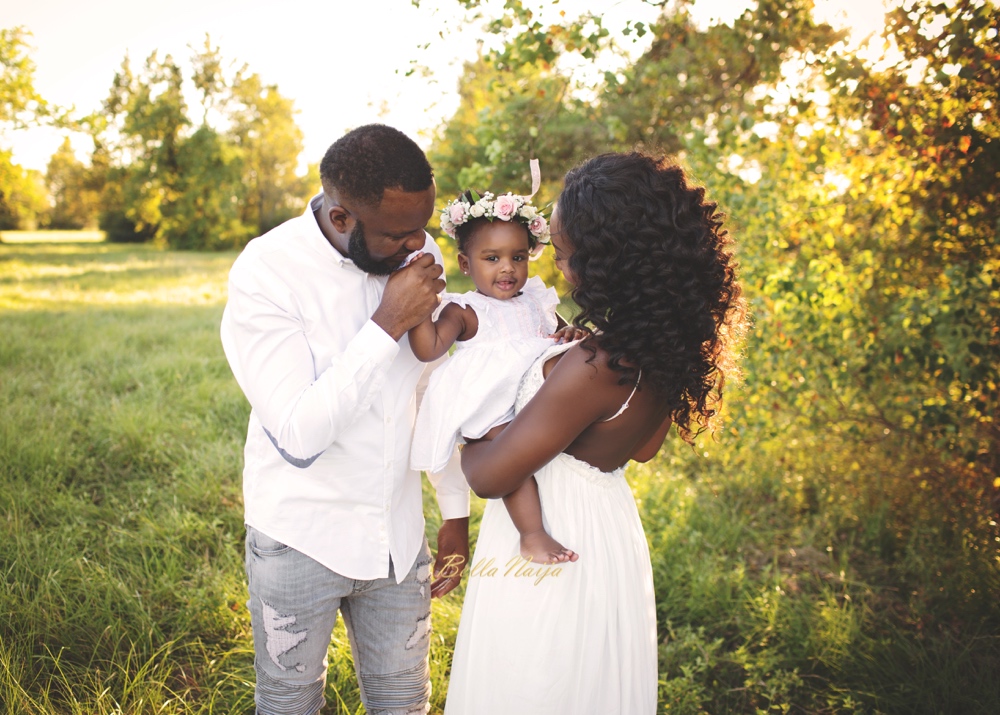 BNW: What are your tips (and tricks) for keeping the love between you guys?
Praying with one another, I like to take turns praying that way I can hear some of my husband's prayer points and work towards them and vice versa.
Spending quality time with together and it doesn't always have to be a full blown planned out date. It can be something as simple as going to the grocery store together or watching your favorite television shows together.
I personally try to make sure that I keep my body right by working out and eating healthy. I don't want to be that wife that gained a ton of weight after having children. I also try my best to dress my best and look attractive for my husband.
Be kind to one another, and always show appreciation even for the small and repetitive things. It makes your partner feel needed.
BNW: What's your best advice for people dating or about to get married?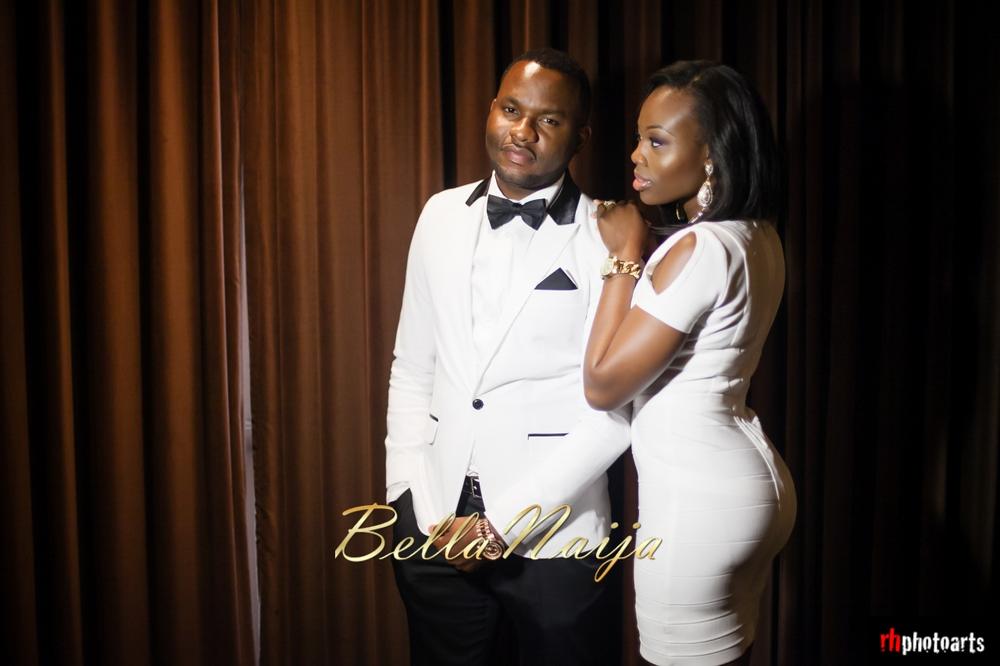 Beverly: My best advice is to make sure that the person you are dating or about to get married to has a relationship with God. This will determine the path that your marriage will take. Two people that individually have a relationships with God will think twice before they do anything that is not glorifying to the Lord, especially if it will affect their marriage.
BNW: Tell us more about your blog!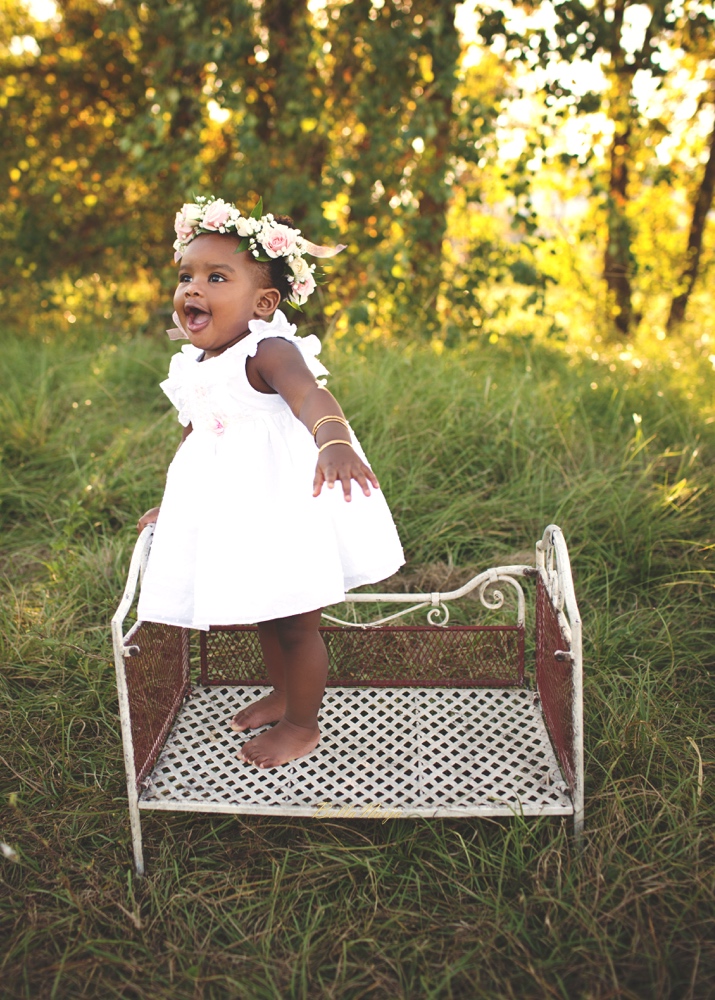 Beverly: Amazingjoi.com is a lifestyle blog, so it has a lot to do with my life, and personal interest. A lot of the content will include Savannah Joi, beauty, fashion and just my everyday life in general. I have a lot of projects I am currently working on that I am not ready to share right now, but I'm really excited about them and can't wait for everyone to see. My goal with this blog is to inspire myself daily but also inspire women to see that although as woman we have so many roles to fill and play at the same time, we can still have a balanced, happy and fulling life and do everything we want to do.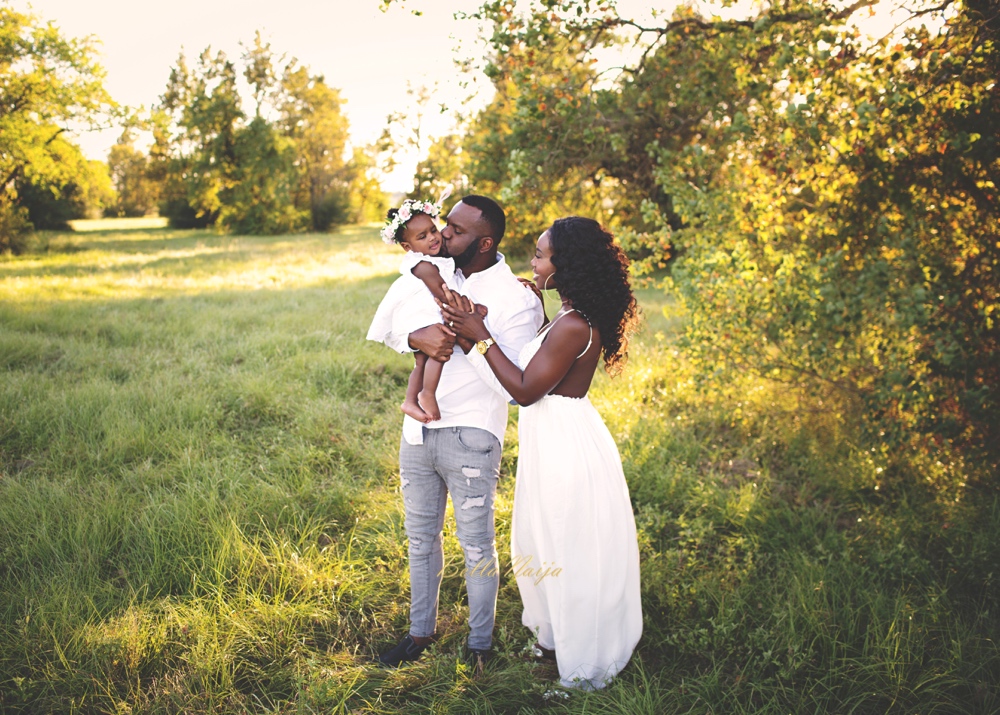 BNW: What else should we watch out for in regards to your blog?
Beverly: I have a YouTube channel in the works, so I plan on sharing my make-up and skin care routines, SJ's hair care routine, style books for SJ and I, a little bit of vlogging (which I am very nervous about) and many, many more. I would say to just follow my Instagram, Twitter, Facebook and YouTube channel for everyday updates etc. I'm also hosting my first giveaway soon so be out on the lookout for that.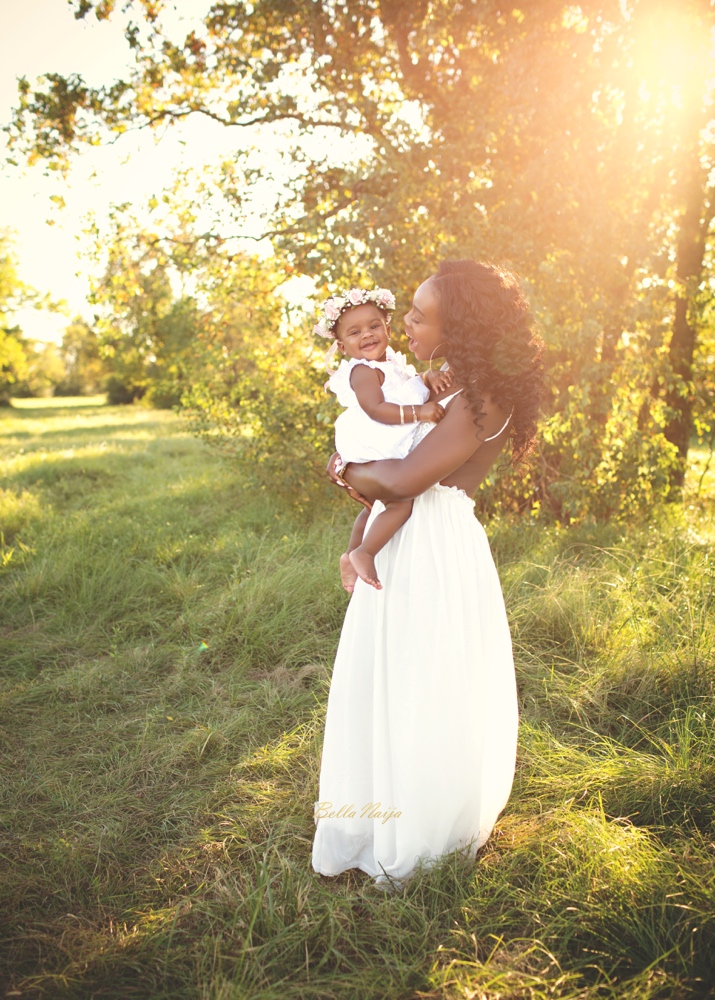 BNW: Thank you! We can't wait to see what AmazingJoi.com has in store.
Catch up with Beverly, Tosan and Joi's adventures on Instagram: @myamazingjoi | Twitter: @AmazingJoi | YouTube: AmazingJoi
Photography: Melissa Pickens Photography
Pre-Wedding and Wedding Photography: RH Photo Arts