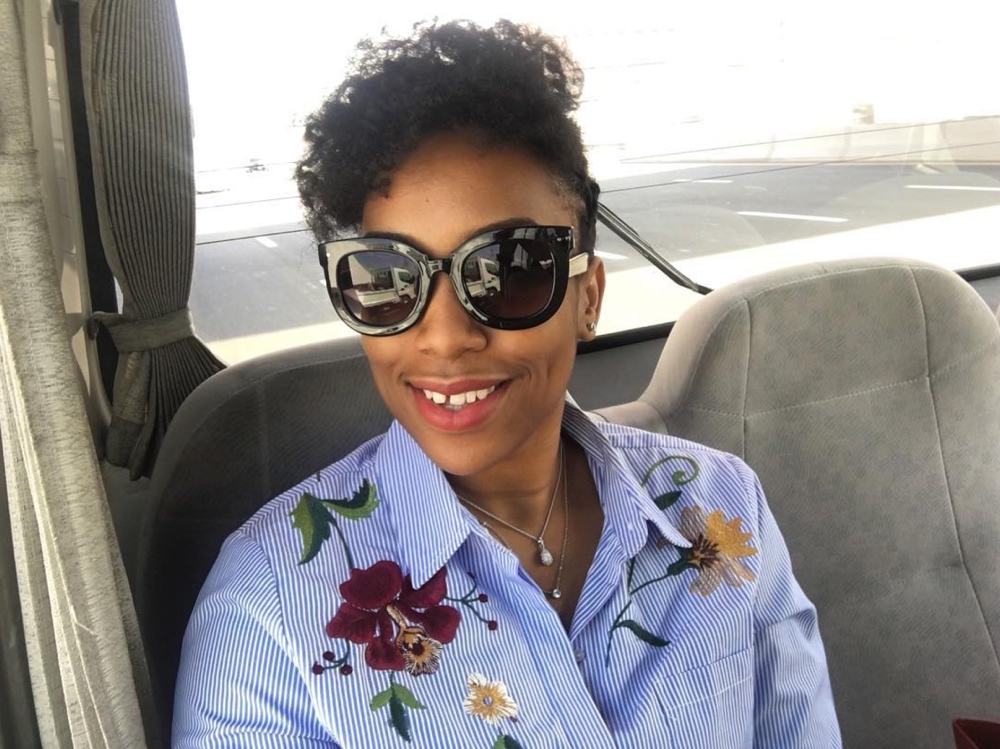 Hey guys I'm back from my trip to Dubai and I'm here to share my fabulous experience with you!
Before I get into it i'd like to say a big thank you to Dubai Tourism, BN Travel and to you my BellaNaijarians for interacting with me and following me on this journey with the official hashtag on Instagram #BNatDSF17. I'd also like to say a big thank you to O'Naturals and Dapmod for hooking me stylish sunglasses and a chic, versatile hairdo for my trip to Dubai!
Day 1
Checking in for me was pretty easy, and the flight was great. The in-flight entertainment was great and food was enough to keep my mouth and stomach busy through the 6 hour flight. I sat with two members of Team Naija, Chuks Nwanne from Guardian and Obinna Emelike from Business Day and later met the other two guys, – Demola Ojo from ThisDay and Okorie Oguru from The Nation – all newspaper journalists, when we got on the 10 minute bus ride from the airplane to the airport terminal.
When we got in our bus making our way to the hotel, I got carried away taking in the beauty of the city but soon remembered my BellaNaijarians would love to see this!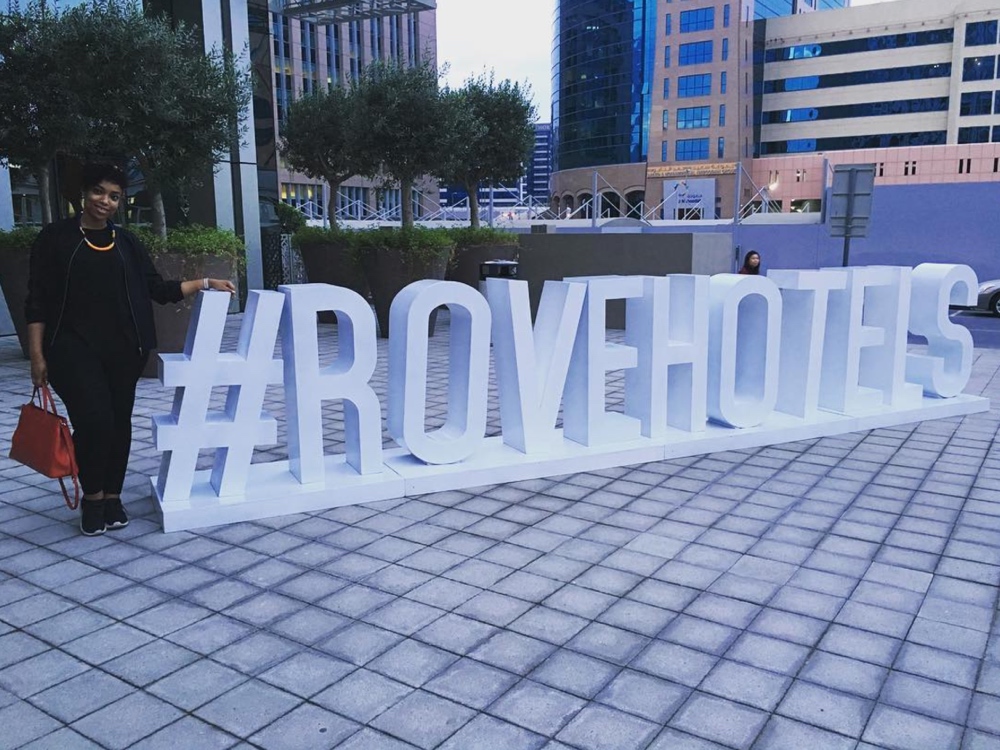 In my Room
When we got to the hotel – Rove Hotels, we were received with a warm welcome and given a bag of essentials, all Dubai branded.
The hotel is relatively new, it was opened 45 days ago from when we got there and it looked very modern compared to the more traditional hotels I'd seen online. The hotel has a mini mart and it was decorated with a lot of nick nacks that added some extra character to the place, and has the coolest clock of all the clocks, ever!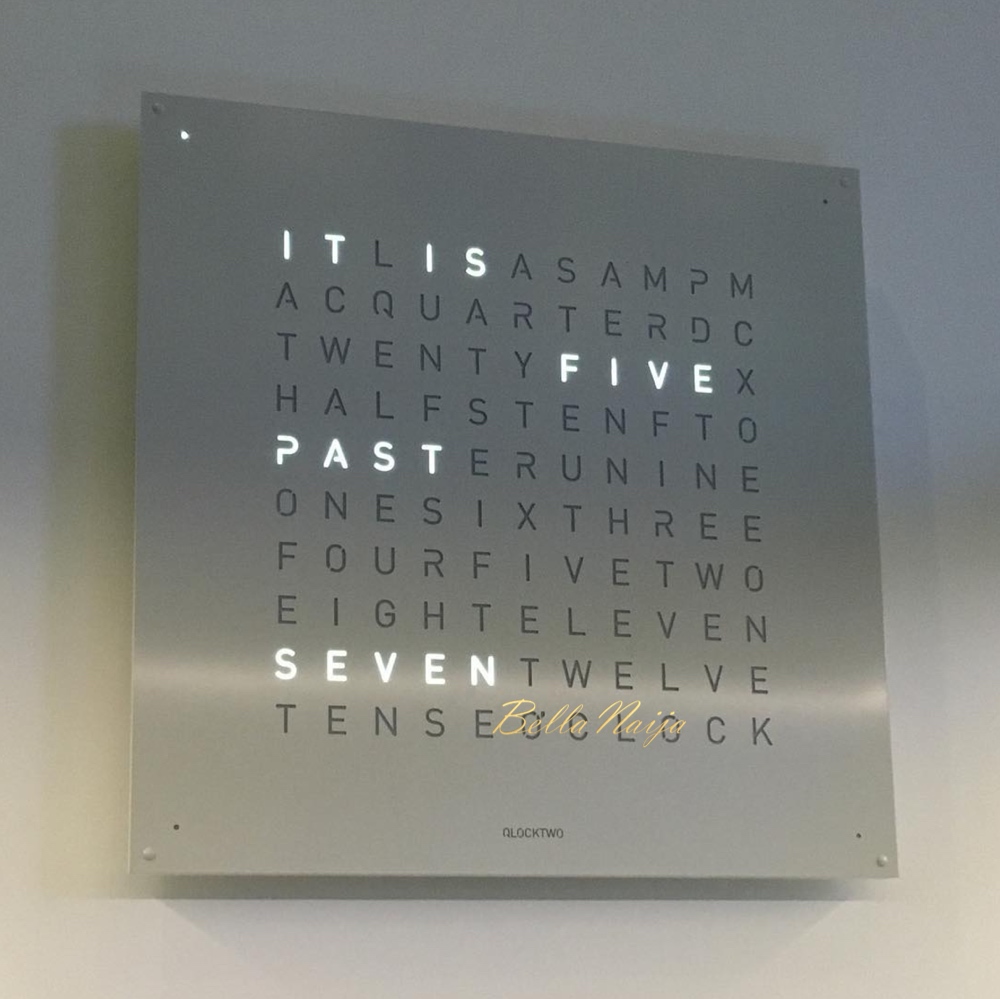 Room Tour
Off to Breakfast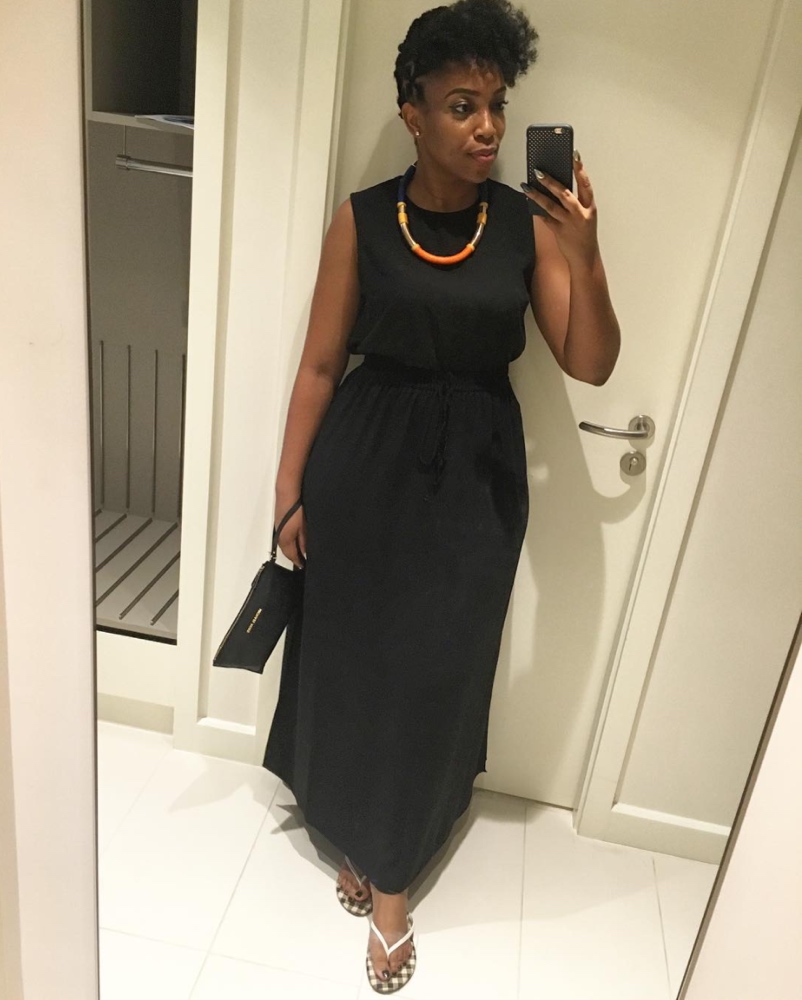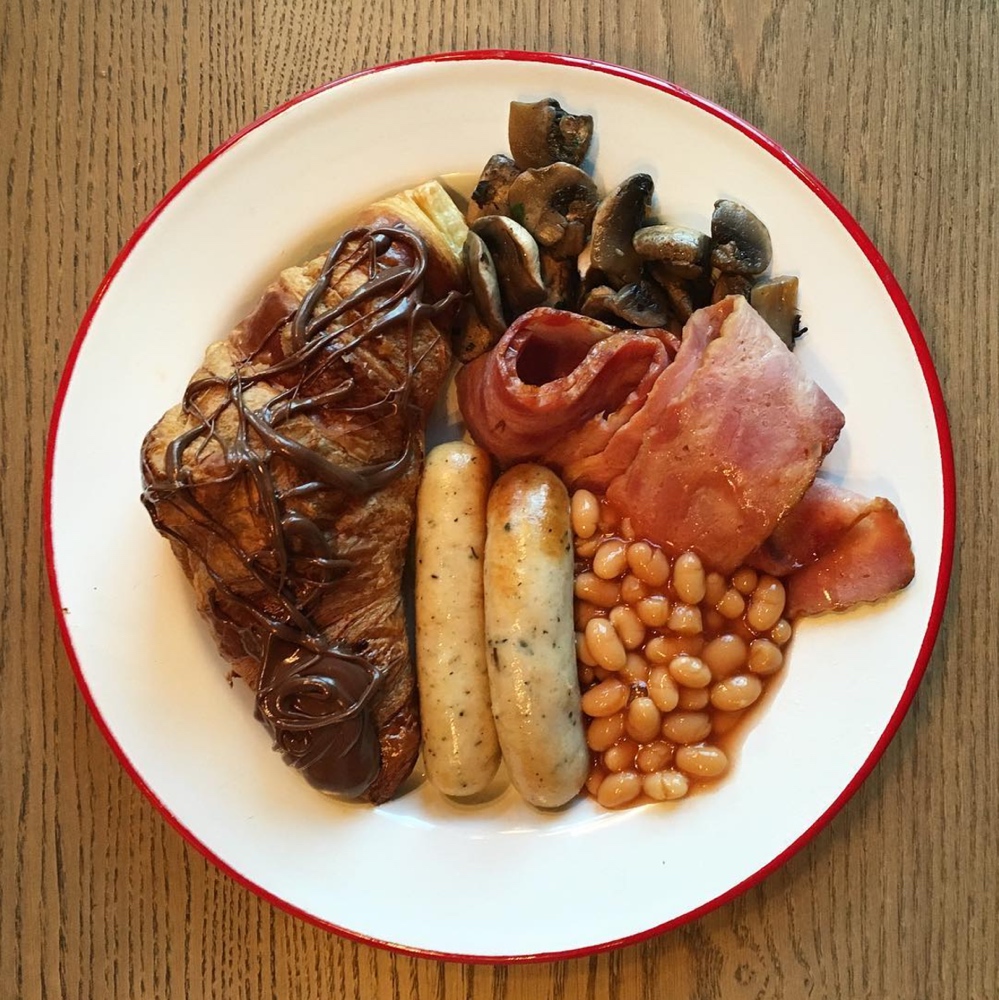 After breakfast we settled into our rooms and I took a nap as well before waking up for lunch.
Lunch Time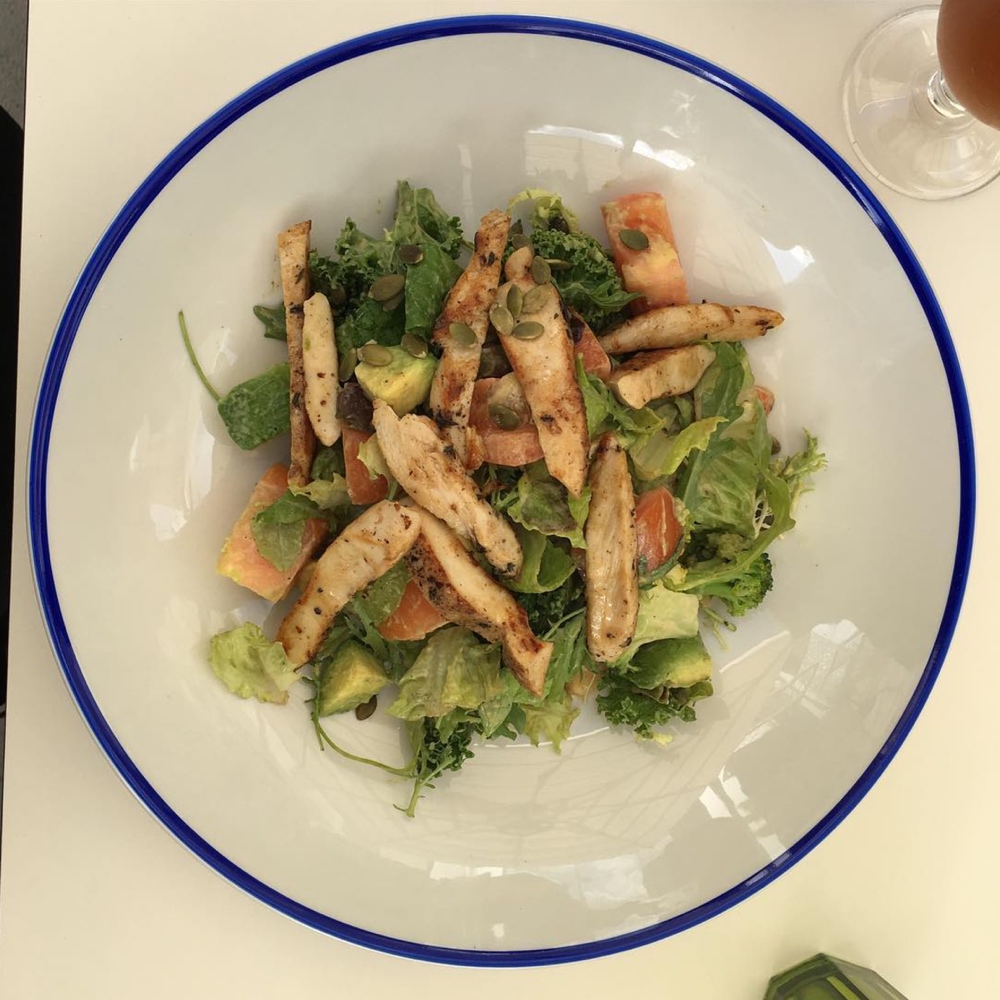 Off to the Spice Souk
After a but of rest, we made our way down to our bus, met our tour guide Rana and made our way to the Spice, Gold and Textile souks. The Dubai Shopping Festival isn't limited to just the Dubai Mall (which is the largest in the world) but it also includes the souks (markets), everyone was ready to give a discount/bargain.
Spice Souk
Gold Souk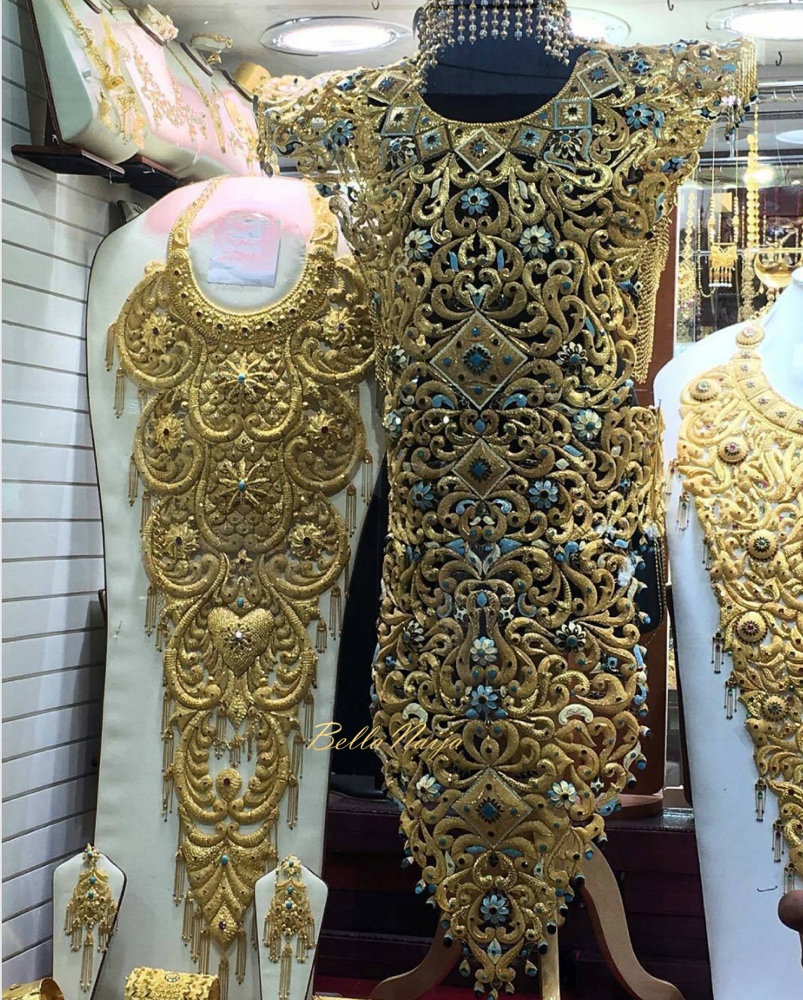 To get to the textiles souk with took a boat ride on the Dubai Creek, passed the Rolex Towers and Etisalat HQ.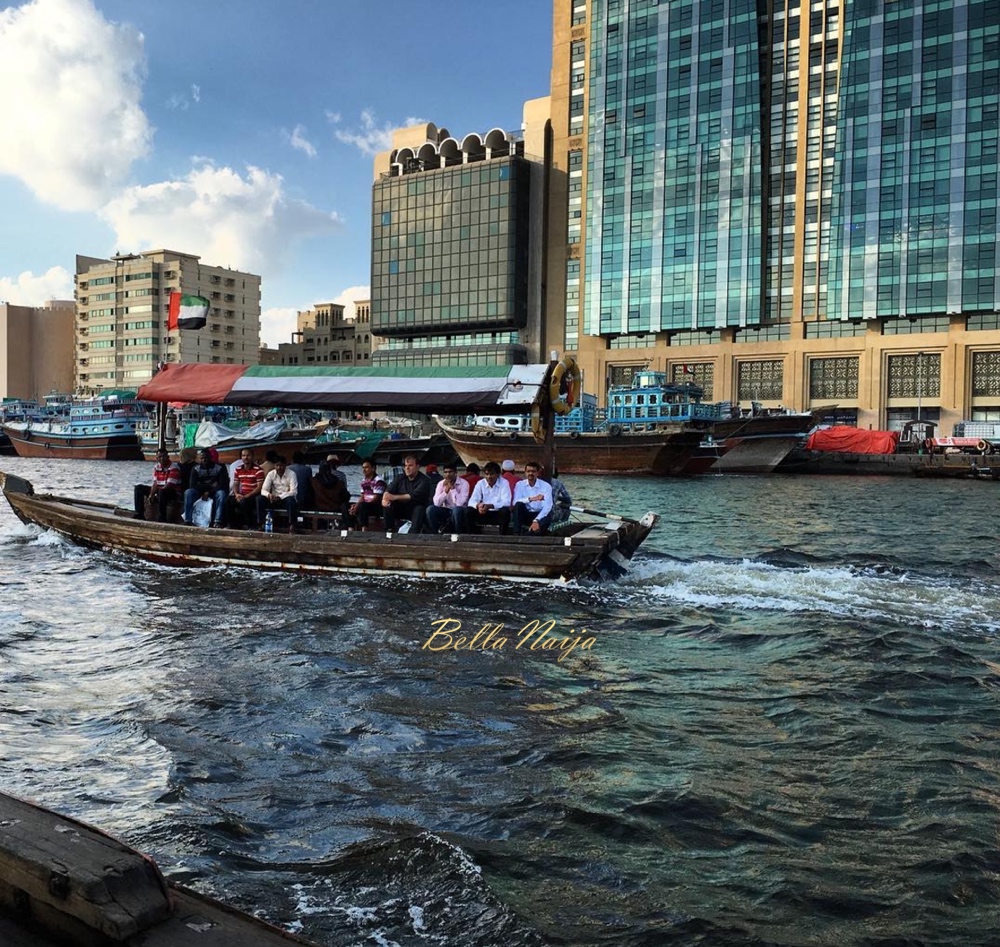 Textile Souk
Notice the red logo of a shopping bag with a drawing if a family, this I believe is the official Dubai Shopping Festival logo and it was everywhere. It was being advertised on our way out of the airport, on billboards and on buildings such as this at the entrance of the Textile Souk.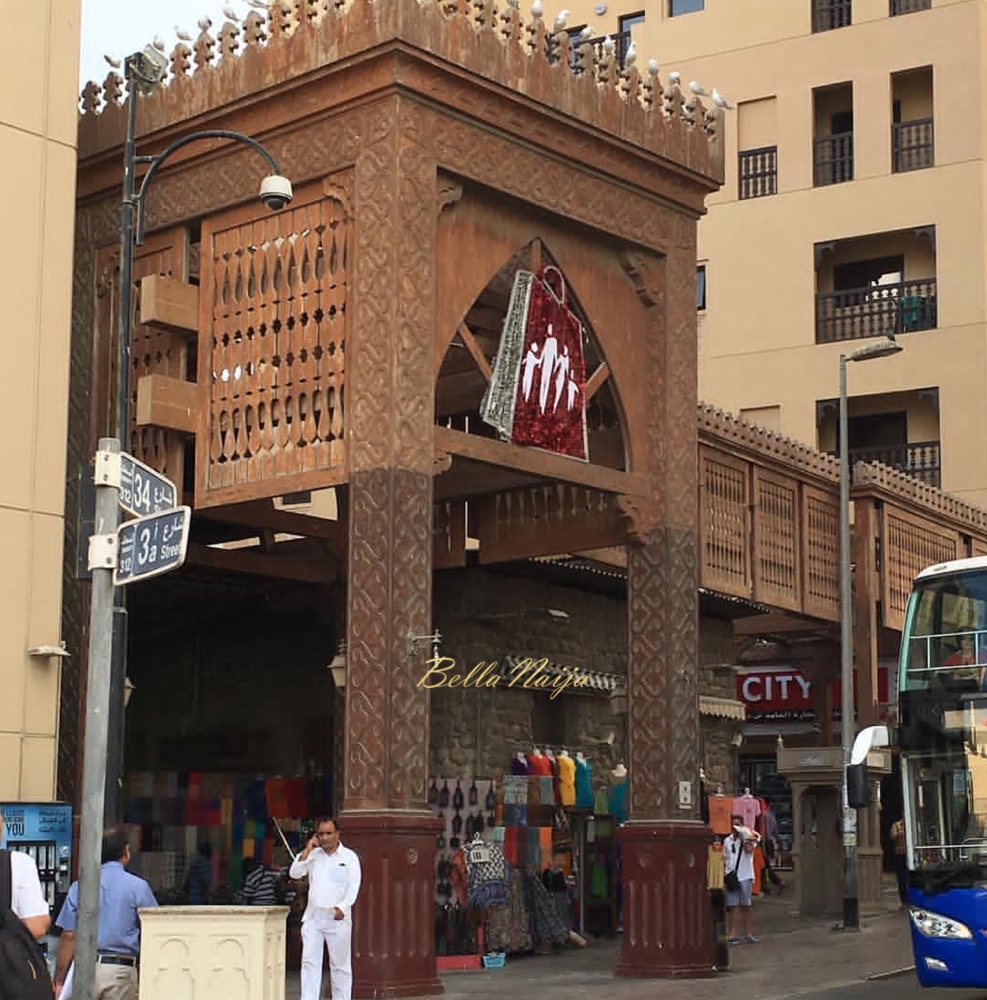 Next, we were on our way to The Beach, JBR (Jumeirah Beach Residence) – an area populated mostly by young wealthy families.
Set against the fresh blue waters of the Arabian Gulf, The Beach embodies urban living at it's sunny best – the latest entertainment, delicious cuisine, watersports, a 600m running track, a fully equipped outdoor gym that offers classes and some of the city's best and most unique shops.
The Beach has also used it's 300,000 square feet to set the benchmark for fantastic events for each person in dubai – from residents to tourists, from foodies to b-boys, everyone has a home at The Beach.
The Beach, JBR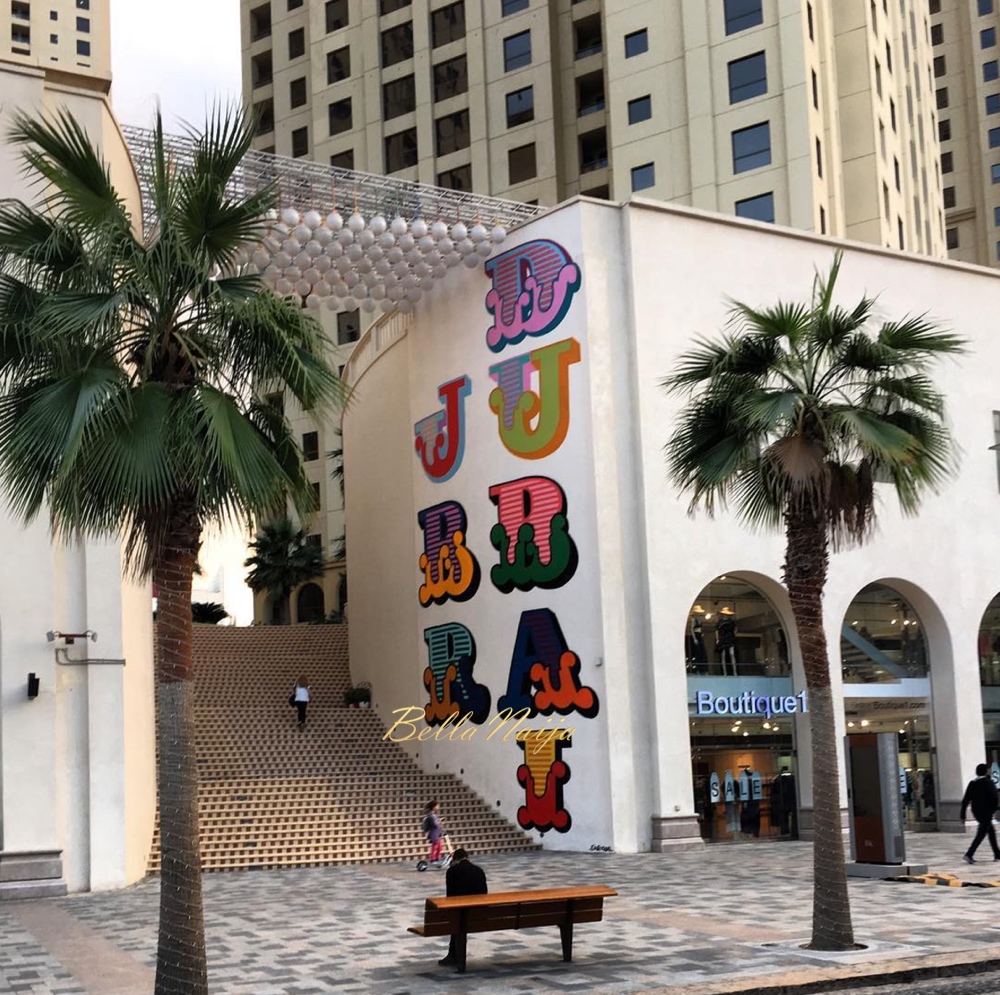 Here we had dinner at Seven Sands for a traditional Emirati meal, with a view over looking the beach on the city skyline, decorated with bright lights and skyscrapers.
Day 2
On this day, we went to Dubai Parks and Resorts which is home to Motion Gate, a Hollywood themed park. Dubai Parks & Resorts is the first integrated resort destination in the region.
It's the home of three world-class theme parks and one water park, as well as Riverland Dubai, the grand entrance plaza and a Polynesian themed family resort.
We were joined by other media tourists from South Africa and Kenya and we all got to experience rides like the Green Hornet roller coaster, Ghostbusters shooting game and the fastest of all, Madagascar (I barely opened my eyes, screamed all through and came out with tears in my eyes… no I wasn't crying).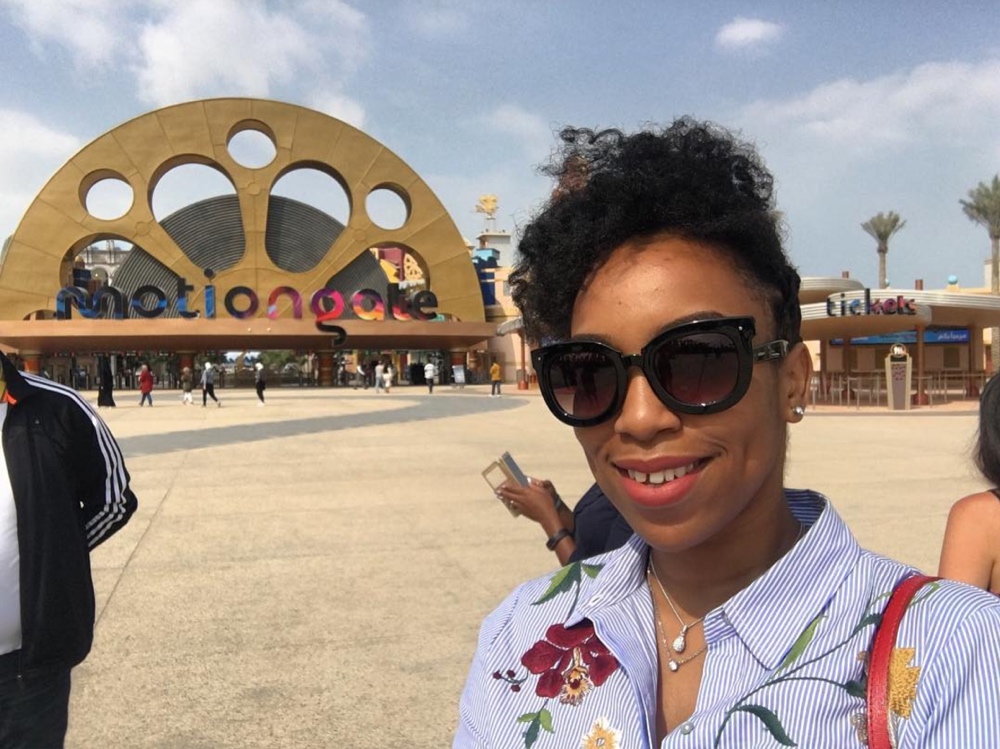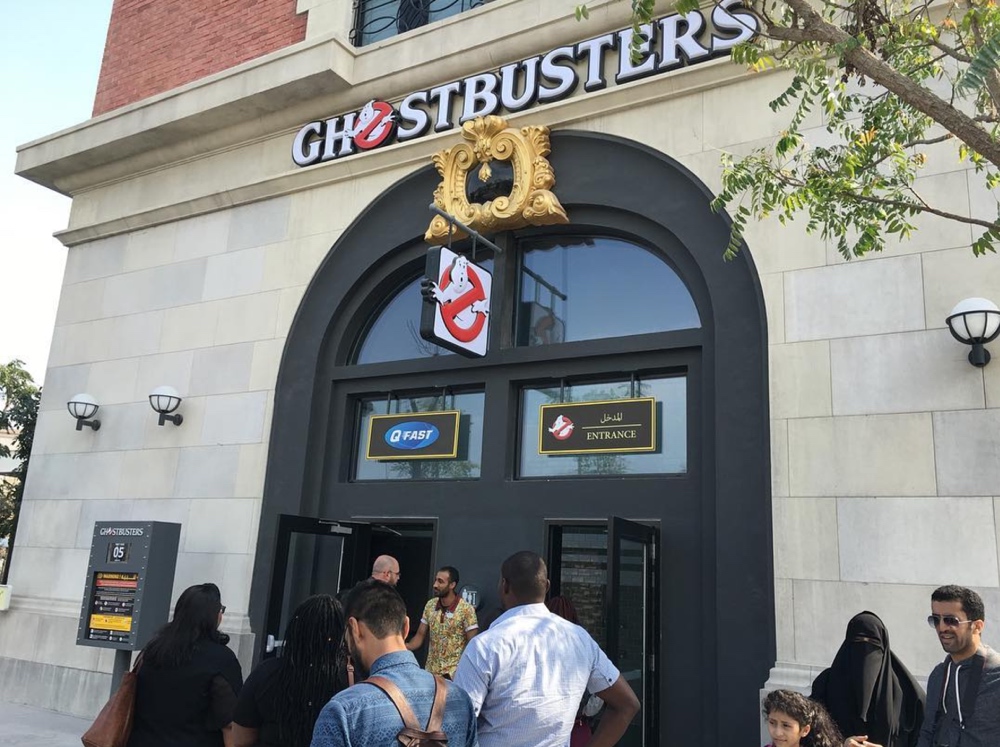 Visiting this place really brought out the kid in me again, especially seeing Shrek, one of mmy favourite Dream Works animations.
After this, we went to the Bollywood Park and it was amazing to experience another city like Mumbai without having to leave Dubai! We watch Indians dance and entered a simulated roller coaster, a ride that gives you the feeling of being in a roller coaster without even leaving your seat, it was awesome!
Bollywood Park
When we finished there, we got in the bus and made our way to the Dubai Mall but before going in, we stopped by Market Outside The Box (Market OTB). One thing I loved about this was the fact that the vendor's stalls looked like actual boxes too, cute play on the name of the market!
Market Outside The Box (Market OTB) is an event during the Dubai Shopping Festival, that brings together local, regional and international designers and entrepreneurs to Burj Park, where ideas can be shared, connections can be made and singular, bespoke products can be purchased.
Market OTB offers up-and-doming designers a market beyond the traditional walls of a shopping mall. These are the men and women who are creating products and building businesses that generate unique pieces for the most discerning bargain hunters.
Market OTB
After looking around Market OTB, we took a walk to the Dubai Mall passed the Burj Khalifa and it was breathtaking! Honestly guys, it's a feeling I cannot really put into words and you'd have to experience the beauty yourself. The popular hotel – Burj Khalifa, put on a light show with it's LED lights with the most amazing graphics ever!
Burj Khalifa
Then we got into Dubai Mall! So much to buy but so little money! It was beautiful, all the window shopping in high end designer shops like Louis Vuitton and Chanel to high street/street wear shops like Topshop and GAP, the variety was through the roof!
With places to each and mini playgrounds for the kids, the mall is also home to and Underwater Zoo & Aquarium! It is one of the largest tanks in the world at 51m x 20m x 11m and featuring one of the world's largest viewing panel at 32.8m wide and 8.3m high.
Dubai Aquarium has more than 33,000 living animals, representing more than 85 species including over 400 sharks and rays combined.
We were give AED500 vouchers to spend at Paris Gallery, a department story that sold accessories and fragrances from luxury brands and I was luck enough to get a bottle of Chanel No. 5 and lipgloss! The shop attendant also insisted on doing my makeup at the Chanel counter so I agreed, who wouldn't want to be pampered at Chanel? Here's the finished look below.
For dinner that night, we went to the Palace Downtown, Dubai. This hotel is the perfect venue for a destination wedding, it was magnificent. The Arabian decor was done for the Arabian themed dinner we had, every night the hotel has a theme for their dinner setting. We were treated to a wide variety of foods at the buffet from traditional Emirati, Arabian foods to an outdoor barbecue and desserts for days.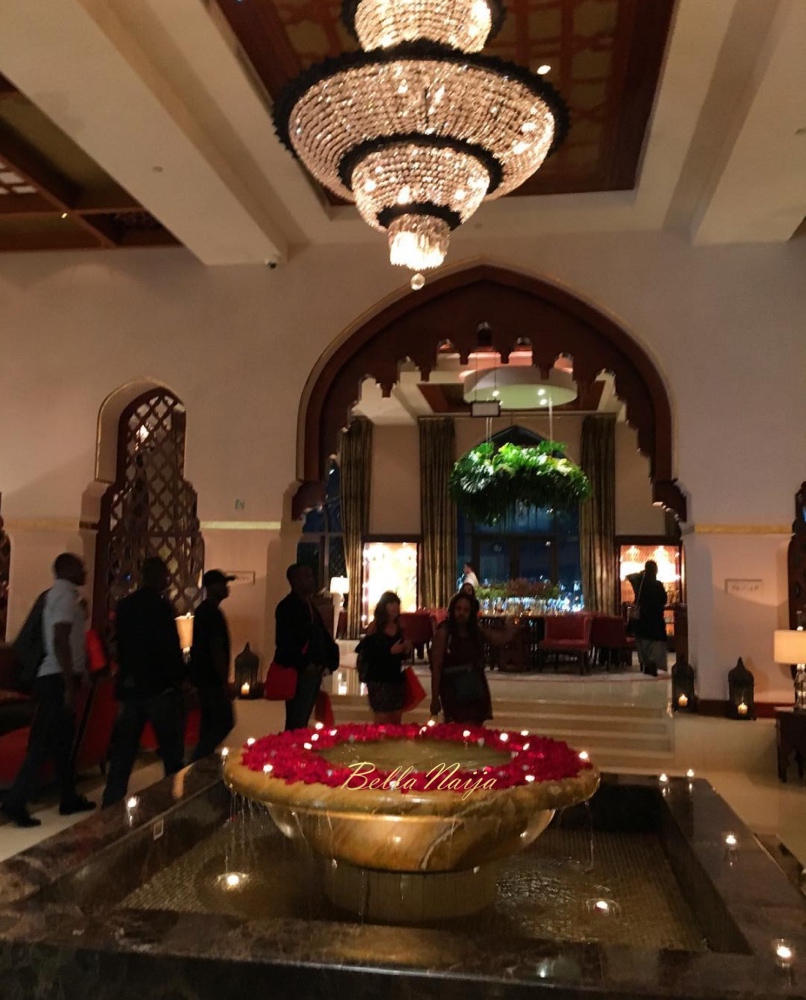 While eating we were entertained by a Tanourah dancer. The dance is usually done only by men but after his set, the dancer came over to me and asked me to have a go and I did my best! He was so impressed that before leaving, he looked for me to commend my efforts and apologised for leaving me so dizzy, haha!
My Turn!
For dessert, I tried a traditional Lokmat which reminded me a lot of Puff Puff. It's not as airy and doughy as Puff Puff but it's coated with liquorice flavoured syrup and garnished with sesame seeds as well. It didn't taste bad but let's just say it really made me miss Puff Puff.
Before leaving the hotel, I made sure to take some great photos, especially one sitting in a corner that reminded me a lot of a scene from Sex and the City 2 with Samantha and Ricard, anyone remember?
I also got a chance to see the Dubai Fountain, the world's tallest performing fountain, in Downtown Dubai.
Day 3
This was our last day of activities so I made sure I wore my Abaya a friend got for me from Morocco, everyone loved it! Even the locals kept asking me where I got it from because they wanted one as well.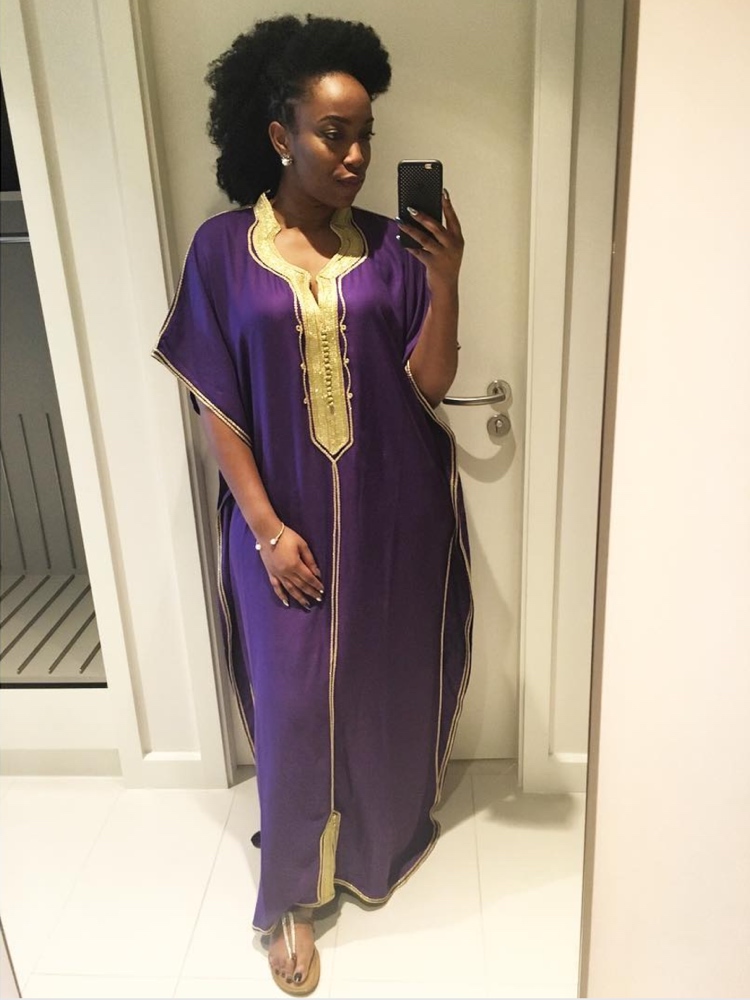 We made our way to IMG Worlds of Adventure after breakfast.
IMG Worlds of Adventure is the largest temperature controlled indoor themed entertainment destination in the world, covering an area in excess of 2.5 million square feet. With the capacity to welcome more than 20,000 guests a day, the destination is featuring a unique array of adrenaline-pumping roller coasters, thrill rides and spine-tingling attractions based on popular Cartoon Network characters, iconic Marvel super heroes and hair-raising dinosaurs.
I took a photo with the Hulk after going on his 3D simulated roller coaster ride, it was awesome!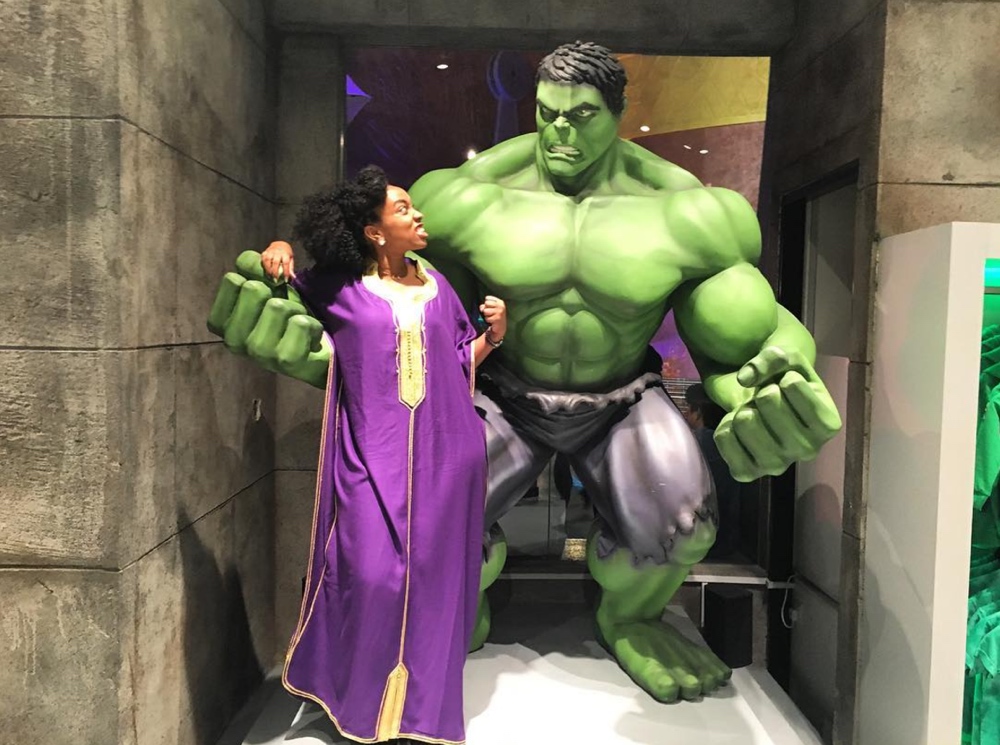 The person who took the photo thought the first one was too serious so Hulk and I turned it into a King Kong situation. I think I have a thing for green men (see photo with Shrek).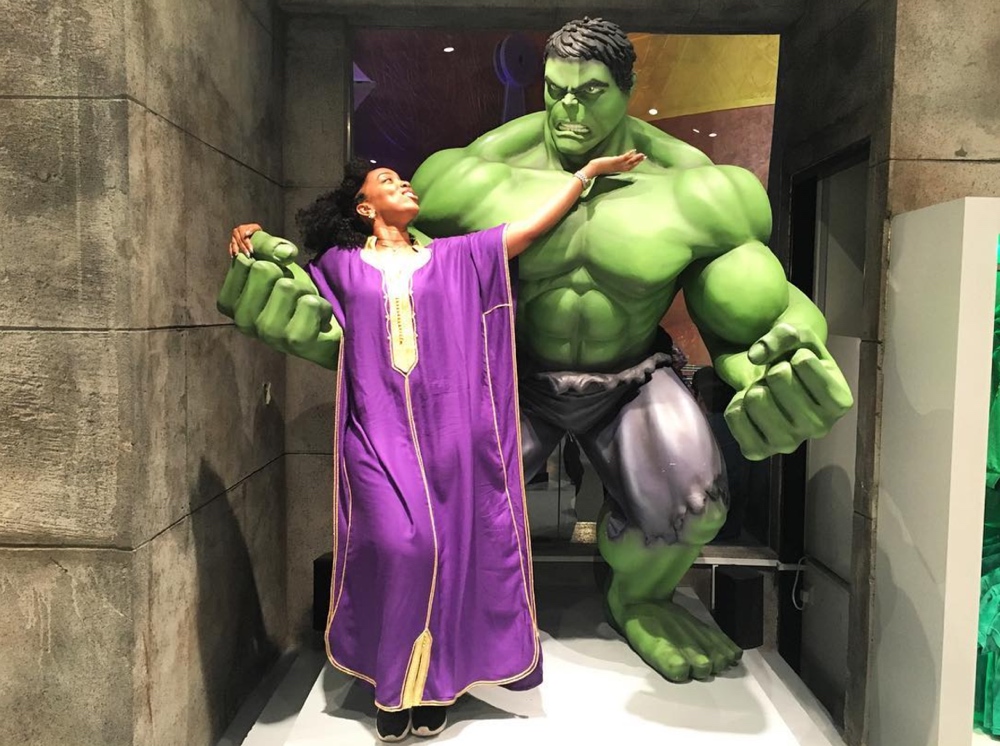 I also went on the Ben 10 5D simulated ride, if your kids love that cartoon they'll love this. You could see, touch, smell, hear and feel it all… All my senses were put to work!
Thor Ride
Power Puff Girls Ride
Flavours of Arabia
Before leaving we had lunch at a restaurant called Flavours of Arabia and after some fuelling, we were off to the Global Village, one tourist destination I was excited to visit.
Global Village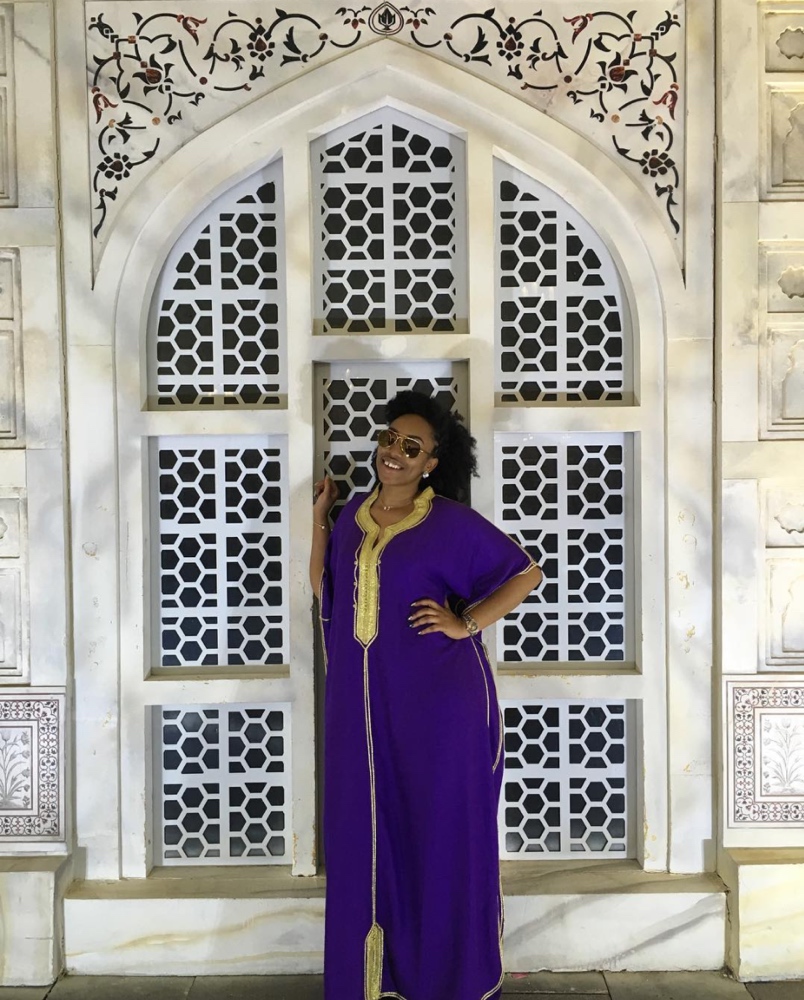 Step into Global Village and experience cultures from across the world – from cultural shows and events to different cuisines and activities. Also discover what makes Dubai one of the world's top retail destination as the city celebrates the 22nd edition of the Dubai Shopping Festival with offers, prizes and much more!
Each region represented a country and sold various products popular in those countries. Look out for the Africa region!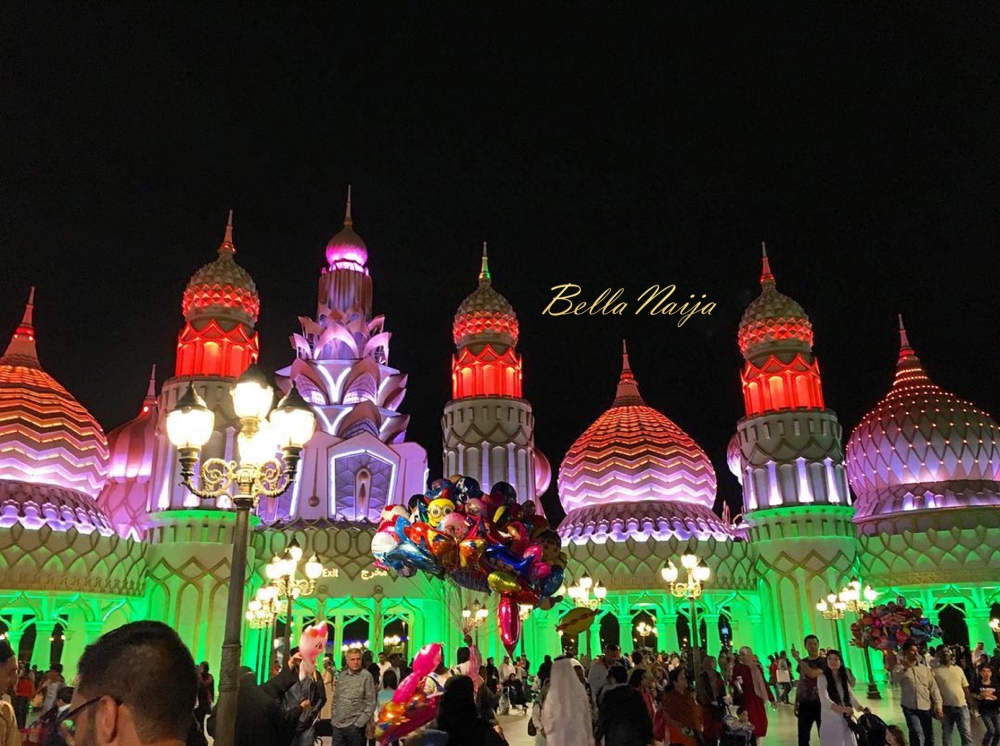 Day 4
It's time to leave back to Lagos! Here's our last Team Naija group photo in the Dubai International Airport.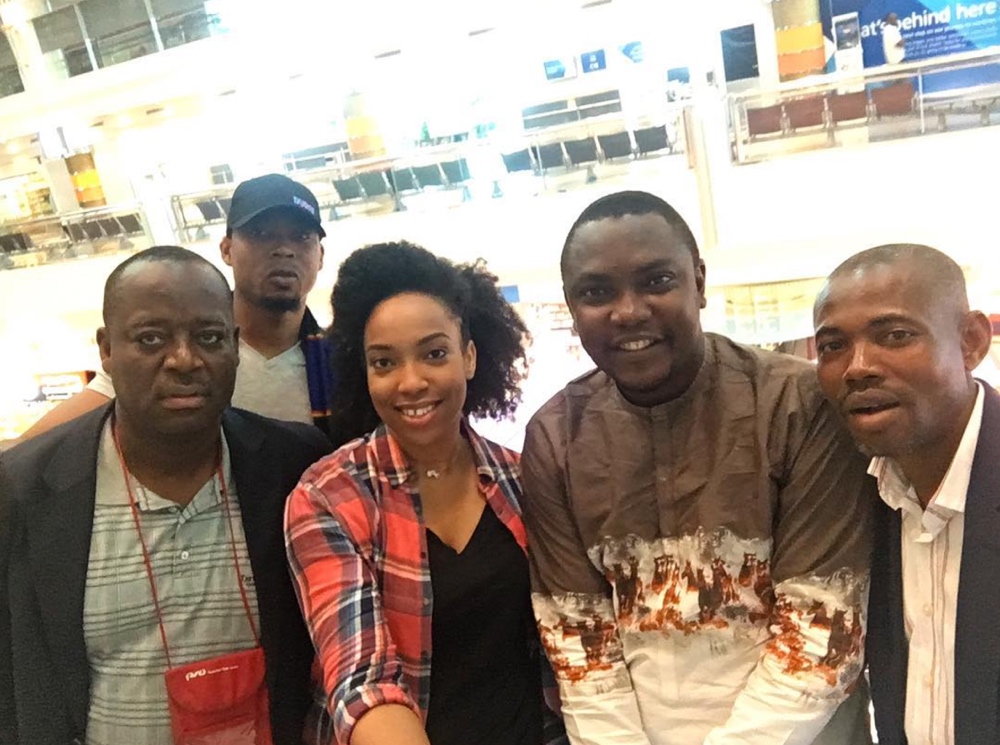 Here's One Thing I Learnt from my Trip to Dubai
The shopping experience in Dubai goes way beyond the Dubai Mall.
Yes, the mall gives you a wonderful experience being the biggest in the world with all it has to offer. But the souks, the Market OTB, the Global Village… These places give you a totally different experience out of the mall with a wide variety of things to purchase – from designer brands to local artisans and vendors/small business owners on social media.
The Global Village is a melting pot of culture, you can buy everything you need from various parts of the world without having to leave Dubai and that's one thing I like about the shopping festival, it connects people with one thing people love to do and that's shop!
Even if you aren't the shopping kind or you are and your family isn't, there's so much more Dubai has to offer with the Dubai Resorts & Park and the IMG Worlds of Adventure, your family will love you for that and once you've bought them over with those thrilling rides, you can shop to your hearts content in all the fabulous places I've mentioned earlier.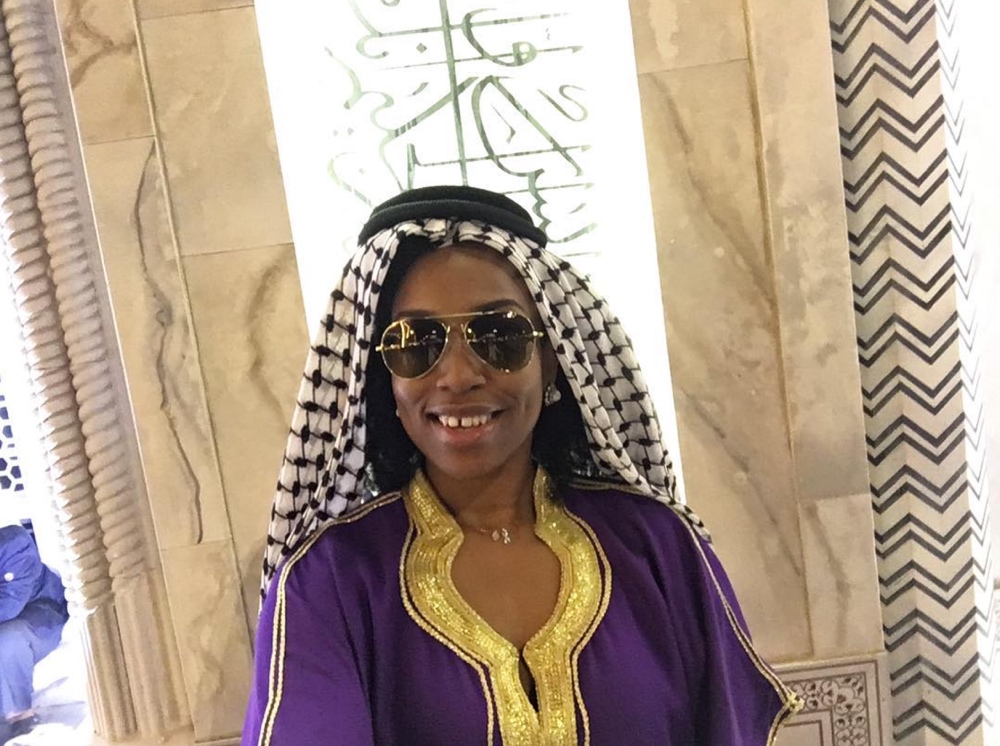 All my sunglasses were from Dap Mod @dapmod and here's a close up of my hair by O'naturals @onaturals1, love the criss cross detail on the side which was done with thread. I came up with this style myself but if you want to get it done at O'Naturals, tell the The Chameleon Blogger sent you and you'll get a surprise!!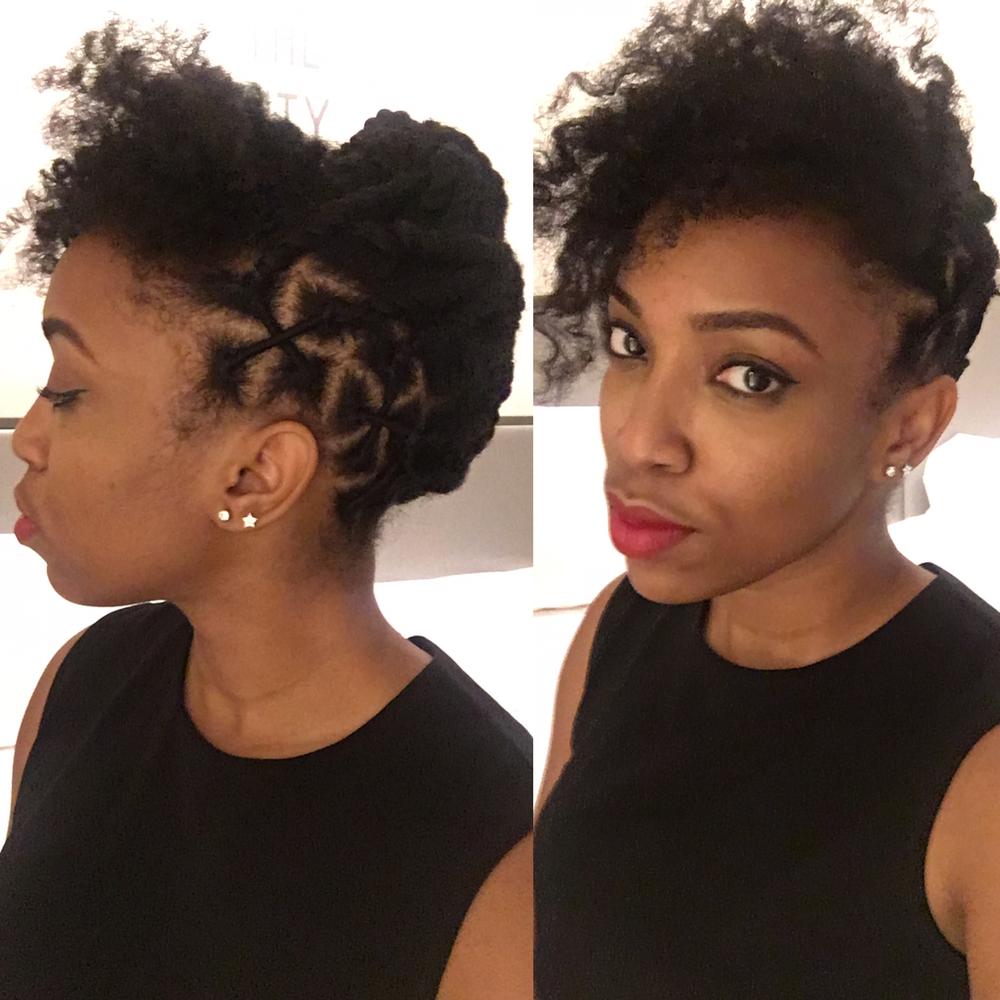 All photos & videos were taken with an iPhone 6s
See #BNstDSF17 for more exciting photos & videos and stay tuned for the next BN Travel trip!