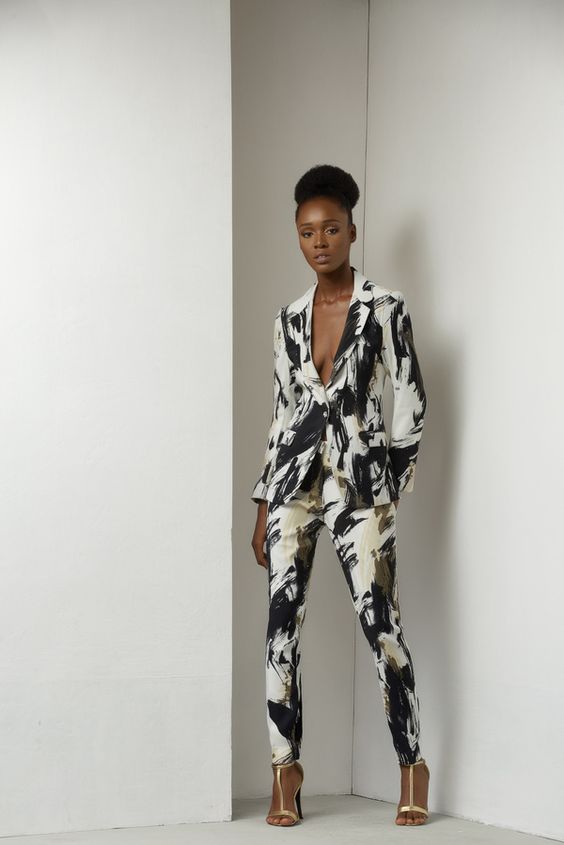 When it comes to selecting a chic power pant suit, there are a few Nigerian womenswear brands to look to, and Mae Otti is definitely one to consider.
For Spring/Summer 2017, we are treated to more of the brand's attention for clean tailoring and minimalism.
This collection is titled "Resilience", and according to a rep for the label, they hope to explore the "ineffable quality that allows people to soar back to their original places in life from a life-changing experience."
But suits aren't the only pieces we are served with for Resilience. The brand also presents us with dresses and separates.
There's a particular look – a black top with a gold print and black slit skirt that stands out. It is simple, minimal, yet sharp and striking.
Credit
Creative Direction: @TemitayoNathan
Photographer: @Tope_Horpload
Stylist: @MagPayne1
MUA/Hair Stylist: @Leylarhcadne
Model: @Ifeoma_Nwobu