Friendship over Patriotism? MBGN 2014 Tourism Chinyere Adogu can't wait for Miss USA "to take that crown" in the Miss Universe Competition
The Most Beautiful Girl in Nigeria 2014 (Tourism) Chinyere Adogu has thrown people off balance online as she roots for Miss USA, Deshauna Barber, to take home the crown at the upcoming Miss Universe 2016 instead of her fellow country mate, the Most Beautiful Girl in Nigeria 2015 Unoaku Anyidike who is representing Nigeria.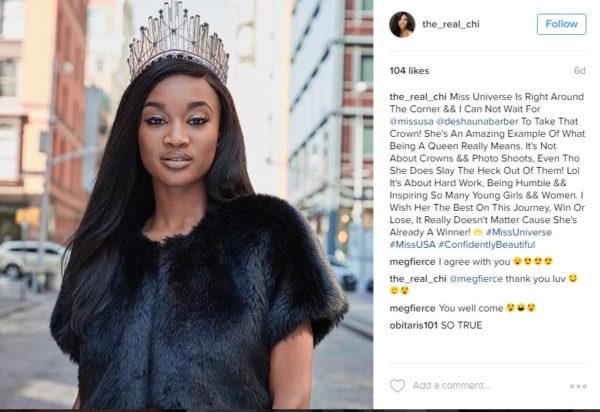 In her post on Instagram, while endorsing Barber, she said she was an amazing example of what being a beauty queen is really all about and that it goes beyond crowns and photoshoots, which has people thinking she may be throwing shade at the current MBGN Unoaku especially as she posted pictures from a shoot recently.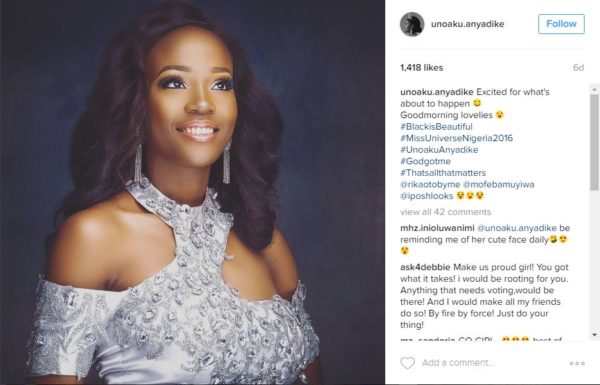 What do you think? Friends before country?
Share your thoughts!