Enjoy Africa Football at its Best! AFCON 2017 is Here – Watch Highlights, Commentaries & Analysis Live on SuperSport by DStv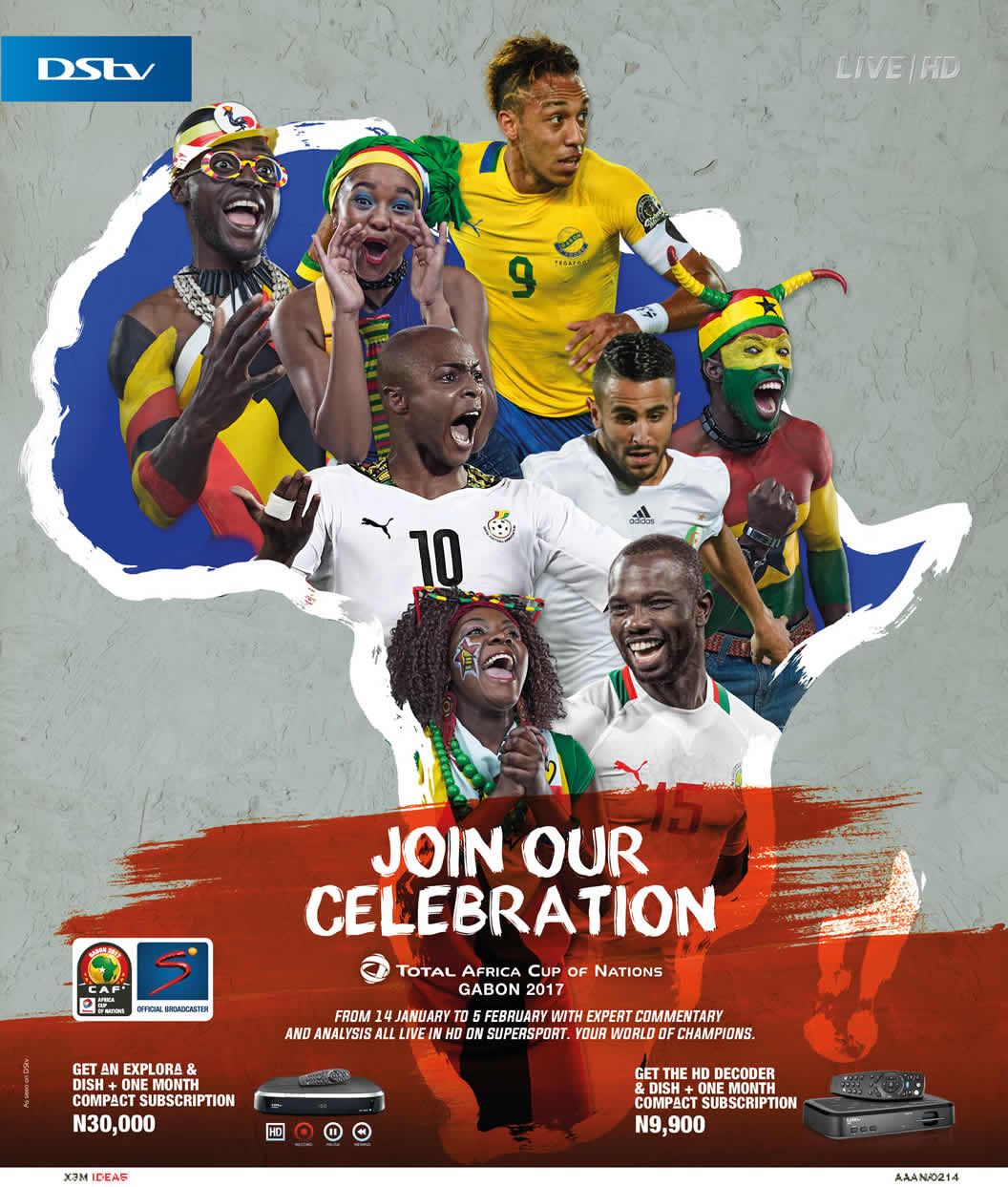 What better way to start the year than with African football at its best? Experience the thrill of victory, the agony of defeat, bone crunching tackles, sublime dribbles, fingertip saves and fantastic goals as the Total African Cup of Nations holds in Gabon from 14 January to 5 February, 2017.
Listen to expert commentary and analysis as you watch live in HD on SuperSport, your world of champions.
To enjoy all these and more, we welcome new subscribers to get the HD decoder, dish plus one month Compact subscription for only N9,900 or DStv Explora, dish plus one month Premium subscription for only N30,000.
Stay connected to DStv for the best of AFCON 2017 and start the year on a winning note.
DStv… feel every moment
_____________________________________________________________________
Sponsored Content