A Twitter user Shunster (@kpeetee) has narrated how an uncle to his boss' friend died in Lagos University Teaching Hospital (LUTH) because the official with the key to the oxygen cylinder storage cabinet was nowhere to be found.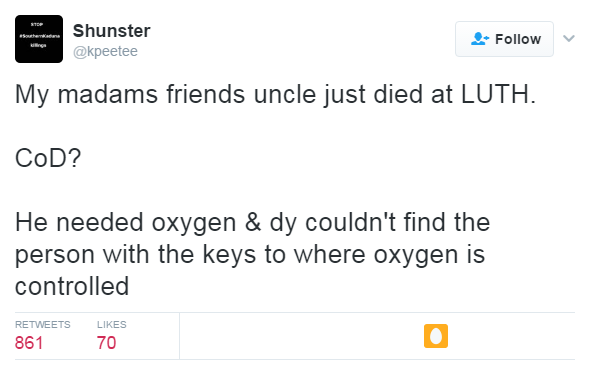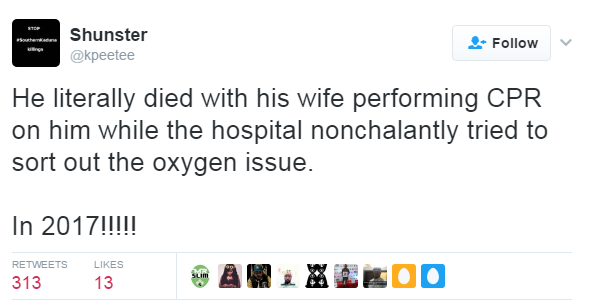 It's sad that incidents like this are still being recorded at hospitals in Nigeria.
Condolences to the family of the deceased.