Natalie Portman, Lupita Nyong'o, Amy Adams, Emma Stone & More Grace the 2017 Cover of Vanity Fair Hollywood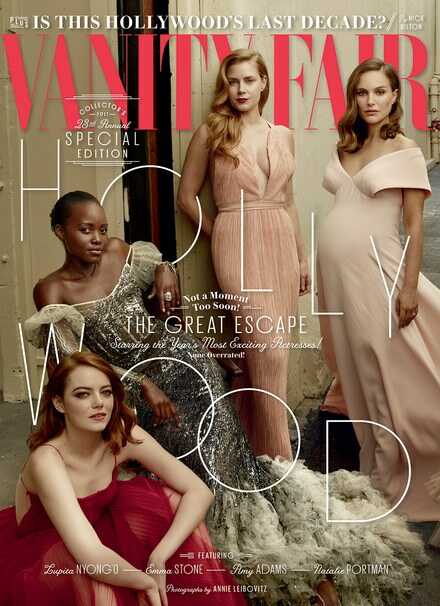 The Vanity Fair Hollywood Issue cover is celebrating the most compelling, powerful, and talented women in the business.
Oscar winners Natalie Portman and Lupita Nyong'o, five-time nominee Amy Adams, and two-time nominee Emma Stone lead the group. They are all photographed by Annie Leibovitz.
Portman and Stone, along with fellow cover star Ruth Negga, are all among the best-actress nominees at this year's Academy Awards. The full lineup of actresses also includes Elle Fanning, Dakota Fanning, Dakota Johnson, Greta Gerwig, Aja Naomi King, and Janelle Monáe.