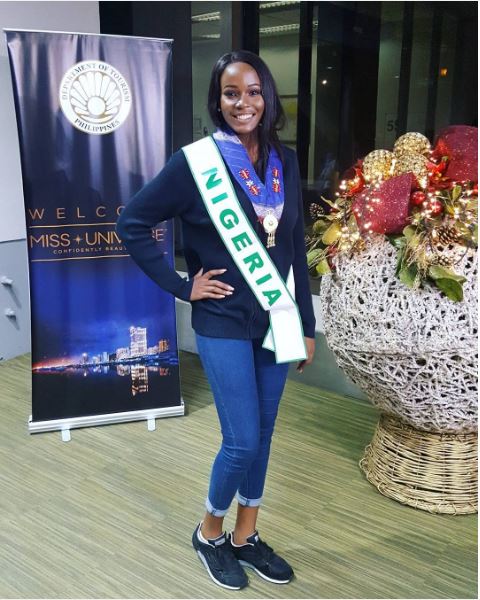 Nigeria's rep for the 2016 Miss Universe competition, MBGN 2015 Unoaku Anyadike, has arrived Manila in the Philippines for the competition which officially kicked off today.
Her roommate is the gorgeous Miss Namibia.
We can't wait to share updates from the competition with our BNers.
Here's how to vote for Unoaku!
The Fan Vote is incredibly important this year because it will guarantee a spot in the semifinals and throughout the broadcast. There are 4 Ways to Vote this year:
1. Miss U app
3. Twitter – Using #MissUniverse and a contestant specific hashtag.
4. Vodi App