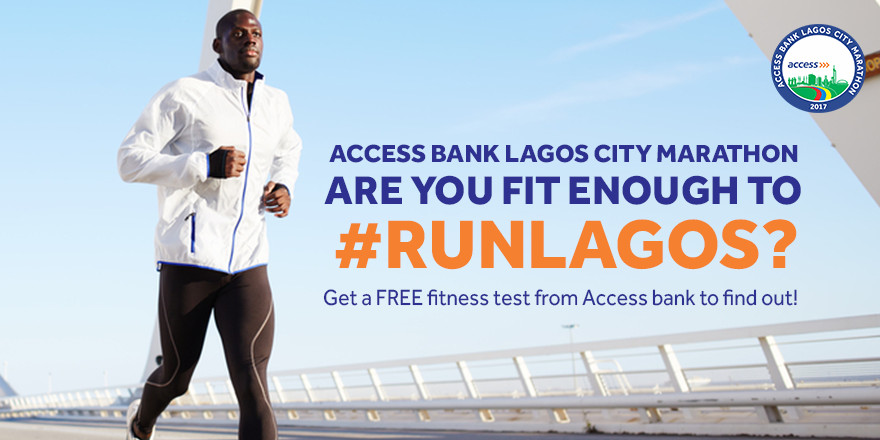 How is your training for the Access Bank Lagos City Marathon going?
#iGetStamina has been your claim all month long and we hope you're all set to #RunLagos like the boss you are and go home a champion.
To make sure you're in good form, fit and ready to go; Access Bank is providing all participants with free fitness tests. This is completely FREE!
The Marathon expo will commence at Teslim Balogun Stadium Indoor Sports Hall, from Wednesday, February 1 to Friday, February 10, 2017 between 9am to 5pm. There will also be specialized personnel present to attend to you, so you know you will be in good hands. Don't forget to pick up your FREE marathon kit too!
Date: February 1st – 10th, 2017.
Time: 9am to 5pm
Venue: Teslim Balogun Stadium Indoor Sports Hall, Lagos.
See you at the stadium with fellow marathon runners in town!
To find out more about the Access Bank Lagos City Marathon, including routes and running tips, visit www.lagoscitymarathon.com
_________________________________________________________________
Sponsored Content