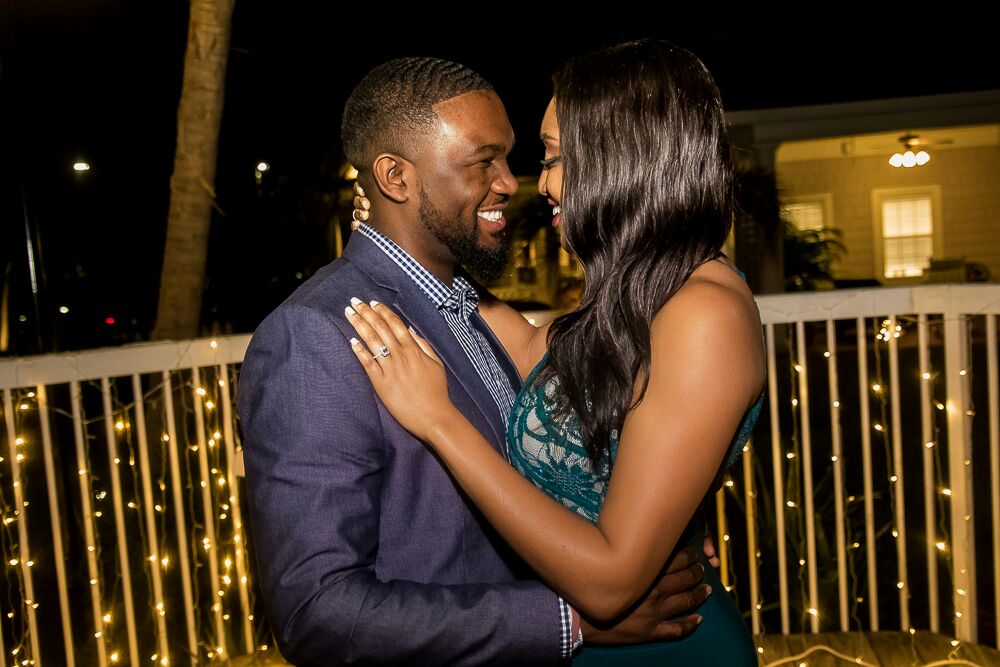 Chichi and Moyo met thanks to their African Students Union. Yes, love can happen anywhere!
​How They Met
Moyo and Chizoba met back in 2009 when she had just moved to Greensboro, North Carolina, USA. New to the city and trying to get acclimated to her University, she joined the African Student Union. She needed a ride to get to one of her community outreach programs and so a friend of her's by the name Amani made arrangements to have someone pick her up. The day before she provided her with all the details and at first she was skeptical about getting in a car with a complete stranger, but figured Amani had her best interests at heart. Unlike the typical Nigerian stereotype of not keeping to time, Moyo was actually right on time (if you know Chizoba you know she keeps to time) so that was shocking. The car ride was rather awkward as Chizoba tends to be on the reserved side and it takes a while for her to open up to people.
During the event, she noticed him looking her way several times, but he would always play it once he noticed she was paying attention. After the event, they parted ways and she thought that was it. A couple weeks after, he text her to see how she was doing and that was how they gradually started talking. They kept what they had going as strictly friendship even though they started developing feelings.
After college, Chizoba moved further away from him, but they were able to make the relationship work. Just like any relationship, they went through their own battles together and finally got to the point where they decided to take things to the next level. It took the grace of God, love, patience and commitment to get to this point.
The Proposal
Fast forward 7 years later Moyo proposed! So this is how it happened.. With the current state of their relationship, both parties knew what direction in which their relationship was heading, however Chizoba still did not have a ring. Little did she know her sister and friends had been planning the proposal for months.
Her sister Chinelo shares with us,
Moyo got some of her friends to fly in from around the country and I had told her that I would be in LA for the weekend. Now knowing the relationship I have with my sister this was hard. She wanted to know my flight details, calling almost every second and asking for pictures. Despite all the mistakes and cautious effort not to give away anything, we managed to pull it off successfully!

Come November 5th 2016 Chizoba said yes to the love of her life. With one of her favorite songs playing Iyawo Mi by Timi Dakolo, she walked through a candle lit path..astound by the familiar faces she began to see, she broke down in tears as she struggled to read the signs we held up that signified an important period from each of the 7 years they have been together. She finally made it through to where she saw Moyo waiting on her, embracing each other for minutes, no words uttered yet the moment in itself said it all! On that note, #iBanjo2017 is officially loading and we thank God for everything!

#iBanjo17 #iBanjo2k17 #iBanjo2017
Watch the Setup and Surprise Here! His speech was a tear-jerker (starts at 6:10)

Photos & Video: WhiteDove Studios | @whitedovestudios