WATCH Udoka Oyeka's Film on Boko Haram "No Good Turn" Exclusively on BellaNaija this Wednesday | January 18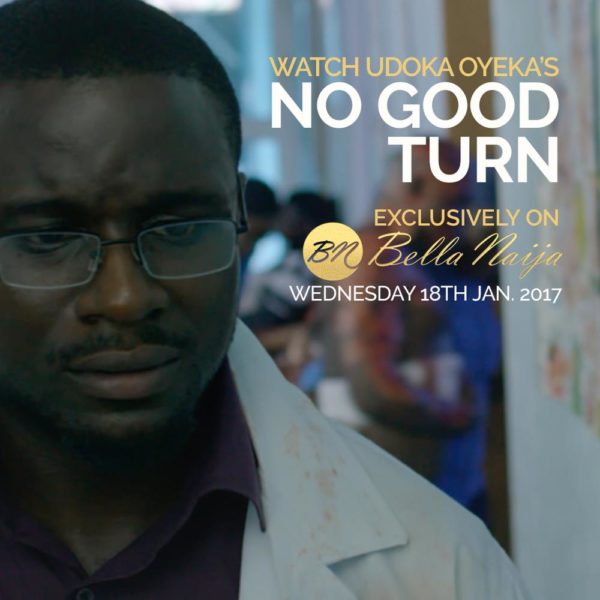 BellaNaija Movies has teamed up with celebrated filmmaker Udoka Oyeka to showcase his short film "No Good Turn" on our website.
The film, produced by Udoka Oyeka and Bolanle Austen-Peters, tells the story of the immediate aftermath of a Boko Haram terrorist attack and is set in an overcrowded Emergency Room of the town's deteriorating hospital.
It stars Udoka Oyeka, Norbert Young, Sani Muazu and Waje.
Make sure you make it a date on the 18th to get a chance to see the film… for free 🙂
Watch the teaser below!